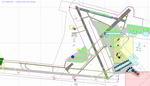 0.61Mb (1358 downloads)
Dublin 2010 Update 4 FSX. Includes: Terminal 2 with gate assigments ( also includes one without any gate assigments), Taxiways P1/2, M1/2 and H1/2 made straighter, shoulders added to Runway 28/10 and parking changes to Pier B. Created using ADEX v01.47.07 Created from default scenery. By Padraic O hEithir.
Posted Oct 28, 2010 09:20 by Padraic O hEithir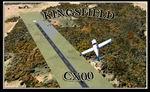 0.50Mb (346 downloads)
Kingsfield Airstrip (CX00), Cyprus. Kingsfield airstrip is a small landing strip just north of Dehkalia in the sunny land of Cyprus. This airstrip is mainly used for parachute training. If you look on google earth you can see the jump zone just east of the runway.
Posted Oct 28, 2010 09:17 by Uploader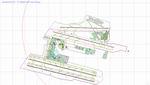 0.22Mb (867 downloads)
VIDP-Indira Gandhi International Airport Updates. This is another upload for Indira Gandhi airport.India Busiest Airport Southwest Asia 16th busisest. serving over 23,000,000 (23 Million pax) and a major hub for Air India, Jet Airways,Spice jet, Kingfisher, Kingfisher red and more. it is also a major Star Alliance and one-world alliance transfer hub New taxi way, the runways a little longer, long enough for take off and landing.
Posted Oct 28, 2010 09:15 by Uploader

0.03Mb (400 downloads)
FSX KERI Tom Ridge field. Erie, PA. This scenery is for FSX SP2 only. Added new terminal with correct gates and correct airline parking. Added U.S. Customs building. Added Extras for a full working airport. Made using ADE. No extra files needed. Created by: Rob Touchtone
Posted Oct 28, 2010 08:49 by Rob Touchtone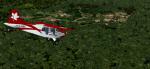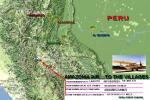 5.50Mb (1076 downloads)
FSX Scenery...The Peruvian Amazon is filled with many small villages along the tributaries of the Mighty River. This scenery depicts four Photoreal villages to fly to in your slow bush plane. Some have a small airfield and others just deep grass areas improvised for the coming supplies plane. Pilots should overfly the landing area one or two times and plan the landing carefully at these small and constricted fields-
Posted Oct 26, 2010 13:33 by Gera Godoy Canova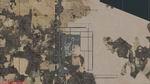 0.34Mb (703 downloads)
This scenery addon updates Grand Forks International Airport (KGFK) for FSX only. This is an updated version of the original scenery addon KGFK10 that contained the newly constructed runway. This update includes several bug fixes, such as removal of duplicate taxiway signs and other objects. It also includes updated local scenery to more closely match the actual airport. Local bodies of water used as visual checkpoints have also been added. All instrument approaches have been updated for currency, to include correct waypoint names and procedures. Several missing instrument approaches have also been added. The airport was updated using Airport Design Editor. By Raymond Mills.
Posted Oct 25, 2010 08:57 by Raymond Mills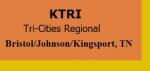 0.14Mb (547 downloads)
FSX KTRI Tri-Cities Regional Airport. Bristol, TN. Corrected Airline Gates and Parking. Added many extras to bring KTRI to life. Be sure to follow the READ ME instructions on the simple install. Enjoy. Created by: Robert Touchtone
Posted Oct 25, 2010 08:33 by Robert Touchtone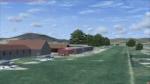 39.88Mb (746 downloads)
FSX Blue Lick Airport Scenery, Louisville, KY, Version BlueLR01. This scenery was specifically designed to work with the FSX Microsoft Flight Simulator, SP2. It is a small grass strip airport,just South of the Louisville international Airport (SDF) and contains the 1 Meter/pixel photoreal terrain in the Blue Lick airport area. By Jim Jones
Posted Oct 24, 2010 08:28 by Jim Jones
0.00Mb (347 downloads)
FSX Scenery Mods is proud to provide the FSX community with an update for Wattisham Army airfield in the UK. Only a minor edit, but the new scenery removes the tower from the middle of the runway and places it out of the way of your flights
Posted Oct 24, 2010 07:10 by FSX Scenery Mods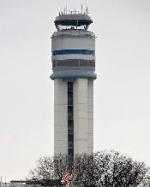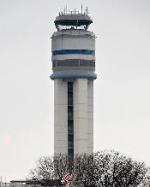 0.28Mb (372 downloads)
KORA (Fictional) Ohio Regional Airport Orrville,Ohio Home of FSX Fire Crew
Posted Oct 22, 2010 17:22 by CrazingBarons