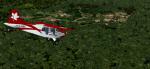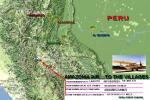 5.50Mb (1048 downloads)
FSX Scenery...The Peruvian Amazon is filled with many small villages along the tributaries of the Mighty River. This scenery depicts four Photoreal villages to fly to in your slow bush plane. Some have a small airfield and others just deep grass areas improvised for the coming supplies plane. Pilots should overfly the landing area one or two times and plan the landing carefully at these small and constricted fields-
Posted Oct 26, 2010 13:33 by Gera Godoy Canova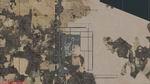 0.34Mb (695 downloads)
This scenery addon updates Grand Forks International Airport (KGFK) for FSX only. This is an updated version of the original scenery addon KGFK10 that contained the newly constructed runway. This update includes several bug fixes, such as removal of duplicate taxiway signs and other objects. It also includes updated local scenery to more closely match the actual airport. Local bodies of water used as visual checkpoints have also been added. All instrument approaches have been updated for currency, to include correct waypoint names and procedures. Several missing instrument approaches have also been added. The airport was updated using Airport Design Editor. By Raymond Mills.
Posted Oct 25, 2010 08:57 by Raymond Mills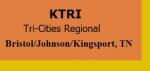 0.14Mb (537 downloads)
FSX KTRI Tri-Cities Regional Airport. Bristol, TN. Corrected Airline Gates and Parking. Added many extras to bring KTRI to life. Be sure to follow the READ ME instructions on the simple install. Enjoy. Created by: Robert Touchtone
Posted Oct 25, 2010 08:33 by Robert Touchtone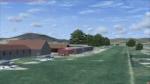 39.88Mb (735 downloads)
FSX Blue Lick Airport Scenery, Louisville, KY, Version BlueLR01. This scenery was specifically designed to work with the FSX Microsoft Flight Simulator, SP2. It is a small grass strip airport,just South of the Louisville international Airport (SDF) and contains the 1 Meter/pixel photoreal terrain in the Blue Lick airport area. By Jim Jones
Posted Oct 24, 2010 08:28 by Jim Jones
0.00Mb (340 downloads)
FSX Scenery Mods is proud to provide the FSX community with an update for Wattisham Army airfield in the UK. Only a minor edit, but the new scenery removes the tower from the middle of the runway and places it out of the way of your flights
Posted Oct 24, 2010 07:10 by FSX Scenery Mods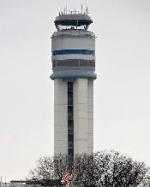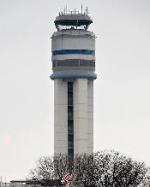 0.28Mb (370 downloads)
KORA (Fictional) Ohio Regional Airport Orrville,Ohio Home of FSX Fire Crew
Posted Oct 22, 2010 17:22 by CrazingBarons
0.01Mb (903 downloads)
This is an update for the default RAF St Mawgan scenery (Cornwall, UK) in FSX. Includes new hangars, Newquay airport terminal and tower, hardened aircraft shelter (HAS) site north of the airfield, new tower in correct location, fuelling points and helipads, vehicles on site, fire station and more! Products formerly published under Mike R now come under FSX Scenery Mods, a new company formed to release files and addon packs made by Mike R. Please feel free to visit our page http://www.facebook.com/pages/FSX-Scenery-Mods/159968964037304 to see the latest products and more! Next product due out is RAF Portreath, currently under testing and development
Posted Oct 22, 2010 12:42 by FSX Scenery Mods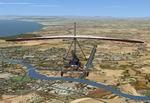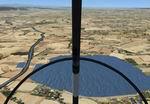 0.85Mb (1631 downloads)
FSX Canal du Midi Scenery - River l'Herault to town of Toulouse, France. This canal was built by Pierre Paul Riquet is filed under Louis XIV (1666) World Heritage Site by UNESCO. The Canal du Midi is located in the south of France straddles the departments of Herault, Aude and Haute Garonne. He is not represented in FSX. This scene was designed for FSX, it has not been tested with FS9. In addition to the route of the canal, the land classes have been changed along its course. Towns / villages planted instead of agricultural areas by default. They were changed so that one noticing more separately the following cities: - Homps, Argens Minervois, Roubia, trebes, Marseillette, Puicheric, La Retorde, Olonzac, Argeliers, Cers / Port Soleil, The Batiste Anjou and Vias.
Posted Oct 21, 2010 07:39 by CLAUZE Norbert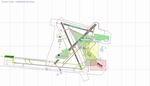 0.33Mb (761 downloads)
Dublin 2010 Update 3 FSX FSX compatible only Includes: Taxisigns, Runway 28 bug fixed, Taxiway names and sizes fixed, Even more vehicle paths all over the airport and gate assignments. Created using ADEX v01.47.07 Created from default scenery. By Padraic O hEithir.
Posted Oct 21, 2010 07:22 by Padraic O hEithir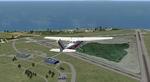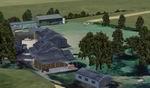 30.96Mb (1348 downloads)
Alfs UK Airfields - Volume 20. Although FSX scenery is a great improvement on FS2004, there are still many small airfields in the UK with little or no details. I have tried to improve this in a small way. I do not not aim to make them accurate, only better. They were compiled using aerial views from Google Earth, Pooleys UK Flight Guide, and the FSX SDK Object Placement Tool and Airport Design Editor v1.47. Extra items were produced using Instant Object Maker v1.2 from FlightSimTools.com. Airfields: This Volume consists of: Priory Farm X3PF. Walney Island/Barrow EGNL. White Waltham EGLM. Alf Denham
Posted Oct 20, 2010 08:14 by Alf Denham