0.02Mb (518 downloads)
An updated version of my previous upload, which fixes the missing terminal building. Original updates include assigned gates, new buildings, and additional aircraft.
Posted Jun 19, 2010 22:23 by Erik Ingram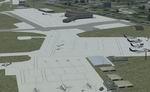 0.57Mb (1346 downloads)
Harrisburg International Airport - KMDT 2010 v1. KMDT represents a modification to the stock FSX airport. Airport specifications have been updated using information from Virtual Earth, Airnav and the official Web page. Enhancements include new and/or updated Terminal gates; Terminal gate assignments; approach information (transitions/missed); cargo, general aviation and military parking; airport facilities and vehicles; water tower; runway marking and lighting including new approach lights for Rwy 13; apron spot lighting; new Control Tower with Tower view; taxiway designation and pavement type; relocated airport green-white beacon; and additional vehicle paths and fuel trucks. By Kambiz Agazi
Posted Jun 19, 2010 13:40 by Kambiz Agazi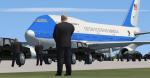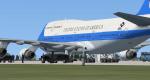 0.00Mb (6644 downloads)
This Scenery Was created by Andy Rose For use in Air Force One Escort missions! Created using SDK Object placer
Posted Jun 17, 2010 15:58 by Andy Rose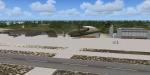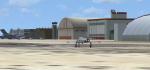 26.94Mb (706 downloads)
Tiger Island Custom Scenery. Fictional scenery base south on Tiger Island of Puerto Rico. Created for The Tiger Team One and created with Various terrain editing programs and SDK Airport code. By Jim Abbey
Posted Jun 14, 2010 22:19 by Jim Abbey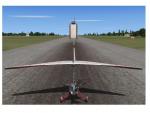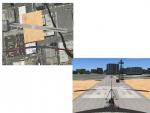 2.08Mb (3607 downloads)
This file contains various scenery fixes for FSX. Obstacles on runways, visual faults, etc. Photos before and after included.
Posted Jun 14, 2010 01:15 by Gary Keen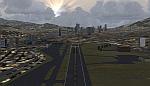 24.37Mb (4609 downloads)
This scenery adds tallest skyscrapers (over 100m) and most representative buildings, to Caracas city. Also adds highways (with vehicular traffic), avenues and streets, as well as rivers, streams,lakes, parks and golf courses. The SVFM runway was repositioned to the real coordinates.With a friendly Auto-Install. By David Maldonado
Posted Jun 12, 2010 11:19 by David Maldonado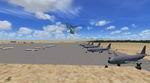 0.02Mb (2320 downloads)
An update for three airports in Arizona where boneyards for scrapworthy airplanes are located. Includes Phoenix-Goodyear, Kingman, and Marana-Pinal County.
Posted Jun 9, 2010 20:37 by Erik Ingram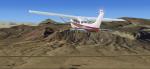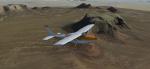 25.30Mb (2154 downloads)
Monument Valley Photo Real Created with SbuilderX and ADE with SDK for object placement. The Area is Photo real and some will not be, I just placed in the general area but not all of it. By Jim Abbey
Posted Jun 6, 2010 13:23 by Jim Abbey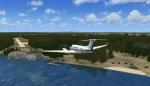 0.82Mb (1385 downloads)
This is is Ganglers Lodge (CEG8)in northern Manitoba, Canada. This is a fly in fishing lodge with a 3100' sand landing strip.Typical traffic into the site is turbo props, and float planes out of Thompson (CYTH). It is possible to land mid size turboprops here, such as the HS 748, SAAB 340, and King Airs. Caravans also make regular cargo and passenger calls to the lodge.In the winter, it is occasionally used by survey crews, mineral exploration companies, and local native trappers from the communities of Lac Brochet and Tadoule Lake. Made with SBuilderX, FSX Planner, and default FSX scenery objects.
Posted Jun 5, 2010 04:39 by Mike Pare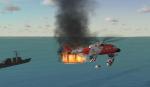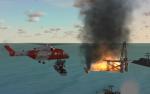 0.44Mb (2625 downloads)
This scenery was not made to make fun or make light of the Disaster in the Gulf of Mexico; this scenery is in tribute to the people who died and still fighting to clean this terrible mess up .The creators of this scenery Fully support the Fishermen who may loose there livelihood over this disaster! Created with GMAX and SDK. By Jim Abbey Start at Pensacola NAS and head south east ! You canít miss it!
Posted Jun 2, 2010 09:14 by Jim Abbey