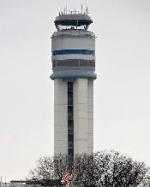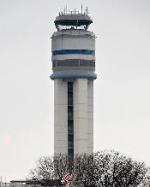 0.28Mb (370 downloads)
KORA (Fictional) Ohio Regional Airport Orrville,Ohio Home of FSX Fire Crew
Posted Oct 22, 2010 17:22 by CrazingBarons
0.01Mb (907 downloads)
This is an update for the default RAF St Mawgan scenery (Cornwall, UK) in FSX. Includes new hangars, Newquay airport terminal and tower, hardened aircraft shelter (HAS) site north of the airfield, new tower in correct location, fuelling points and helipads, vehicles on site, fire station and more! Products formerly published under Mike R now come under FSX Scenery Mods, a new company formed to release files and addon packs made by Mike R. Please feel free to visit our page http://www.facebook.com/pages/FSX-Scenery-Mods/159968964037304 to see the latest products and more! Next product due out is RAF Portreath, currently under testing and development
Posted Oct 22, 2010 12:42 by FSX Scenery Mods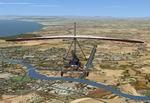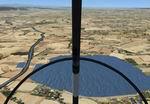 0.85Mb (1642 downloads)
FSX Canal du Midi Scenery - River l'Herault to town of Toulouse, France. This canal was built by Pierre Paul Riquet is filed under Louis XIV (1666) World Heritage Site by UNESCO. The Canal du Midi is located in the south of France straddles the departments of Herault, Aude and Haute Garonne. He is not represented in FSX. This scene was designed for FSX, it has not been tested with FS9. In addition to the route of the canal, the land classes have been changed along its course. Towns / villages planted instead of agricultural areas by default. They were changed so that one noticing more separately the following cities: - Homps, Argens Minervois, Roubia, trebes, Marseillette, Puicheric, La Retorde, Olonzac, Argeliers, Cers / Port Soleil, The Batiste Anjou and Vias.
Posted Oct 21, 2010 07:39 by CLAUZE Norbert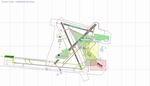 0.33Mb (765 downloads)
Dublin 2010 Update 3 FSX FSX compatible only Includes: Taxisigns, Runway 28 bug fixed, Taxiway names and sizes fixed, Even more vehicle paths all over the airport and gate assignments. Created using ADEX v01.47.07 Created from default scenery. By Padraic O hEithir.
Posted Oct 21, 2010 07:22 by Padraic O hEithir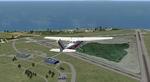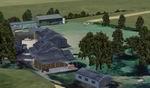 30.96Mb (1355 downloads)
Alfs UK Airfields - Volume 20. Although FSX scenery is a great improvement on FS2004, there are still many small airfields in the UK with little or no details. I have tried to improve this in a small way. I do not not aim to make them accurate, only better. They were compiled using aerial views from Google Earth, Pooleys UK Flight Guide, and the FSX SDK Object Placement Tool and Airport Design Editor v1.47. Extra items were produced using Instant Object Maker v1.2 from FlightSimTools.com. Airfields: This Volume consists of: Priory Farm X3PF. Walney Island/Barrow EGNL. White Waltham EGLM. Alf Denham
Posted Oct 20, 2010 08:14 by Alf Denham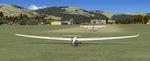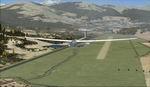 0.59Mb (1432 downloads)
FSX LFNQ Mont-Louis La Quillane, France. A magnificent airfield for gliders, at the edge of the Pyrenees mountains, close to the village of La Llagonne, on a rough terrain near a large lake in a region full of thermals, very appropriate for soaring around.Not far from Ste Leocadie (LFYS - 8 NM on 40 degr) or Perpignan (LFMP 35 NM on 271 degr).
Posted Oct 20, 2010 07:50 by Dominique M.L. Donzelot

0.01Mb (1050 downloads)
FSX Airport KECP Northwest Florida Beaches International Airport. Panama City, Florida. Final Version 3.0 Created by Rob Touchtone. This version 3.0 is the latest update to KECP. Be sure to follow the READ ME instructions on the simple install. Enjoy. Created by: Robert Touchtone
Posted Oct 20, 2010 07:45 by Rob Touchtone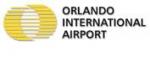 0.06Mb (3035 downloads)
FSX KMCO Orlando International Airport, Orlando, Fl.Version 2.0 This scenery is for FSX SP2 only. This update corrects the ILS/DME on all ILS runways.Added gate signs. This updates all gates and parking. All jetways are visable and work. Correct gates for current airlines and Cargo ramps. Added Extras for a full working airport. Made using ADE. No extra files needed. Created by: Rob Touchtone
Posted Oct 20, 2010 07:43 by Rob Touchtone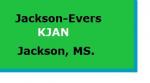 0.22Mb (541 downloads)
FSX KJAN Jackson-Evers Airport. Jackson, MS. This scenery is for FSX SP2 only. This updates all gates and parking. All jetways are visible and work. Correct gates for current airlines and Cargo ramps. Added Extras for a full working airport. Made using ADE. No extra files needed. Created by: Rob Touchtone
Posted Oct 19, 2010 06:39 by Rob Touchtone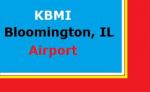 0.01Mb (482 downloads)
FSX KBMI Bloomington, IL. This scenery is for FSX only. This updates all gates and parking. All jetways are visable and work. Added some extras. Created by: Rob Touchtone
Posted Oct 19, 2010 06:38 by Rob Touchtone