0.75Mb (17082 downloads)
FS9 to FSX AFCAD Converter. Convert FS2004 (FS9) AFCADS to use in FSX. I worked out a very quick and easy way to Convert FS2004 (FS9) AFCAD files so they can be used in FSX. You do not need any real knowledge of AFCAD files or any other programs as all are included in this download. I also created a small "batch file' that will help "Auto Convert" your FS2004 AFCAD Files. Ian Thatcher. 771K
Posted Oct 23, 2009 04:43 by archive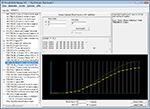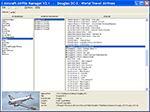 1.48Mb (10450 downloads)
Aircraft Airfile Manager V2.2 AAM lets you view and change .air files within FSX, FS2004 and earlier, and MS Combat Flight Simulator. V2.2 fixes a bug that caused an empty aircraft list. By Karl-Heinz Klotz
Posted Sep 28, 2009 06:09 by Karl-Heinz Klotz
0.00Mb (1181 downloads)
This is for people who wish to delete their FSX.cfg file but cant find it. By Ian Bertolacci
Posted Aug 11, 2009 15:32 by Ian Bertolacci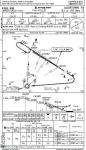 274.70Mb (15642 downloads)
Expired Jeppesen Plates for sim use only. Contains over 10,000 airport plates from around the USA
Posted Aug 11, 2009 00:55 by Devin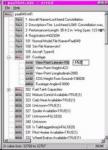 0.21Mb (12757 downloads)
AirEd - Fligh Dynamics Editor. This is a good copy of AirEd by William M. Roth. I have noticed that other versions of this utility are missing things. Like in primary aerodynamics under lift, there should be 8 records, not 6. This upload is for anyone who is trying to tweak the flight dynamics of FS 9 or FSX aircraft and might have been having a problem. Unzip to a folder of your choice. replace what you have been using, or if this is your first time with AirEd; just copy the AirEd folder where you want it. Open AirEd by double clicking on the aired.exe file, and click the special menu; then click on Set AirEd for Air files. You should now be able to double click any air file and have it open with AirEd. This upload is done because I think there are people out there who are trying to make money from the simulator community who have used their knowledge to make it harder for the average person to produce an aircraft that flys well. They do this in part by corrupting the original work of the AirEd author. Bob Chicilo.
Posted Aug 6, 2009 10:26 by Bob Chicilo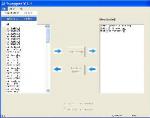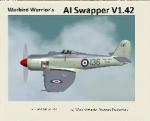 1.60Mb (4254 downloads)
Having difficulty keeping up with all your added AI? This program allows the user to activate and de-activate FS9 and FSX AI Traffic Files at the click of a mouse button. Secondly the user can see at a glance the current activated status of their AI. Works with: Win98, ME, XP, Win2000, Vista. Programming by Peter J Forster (C) WARBIRD WARRIOR Freeware Production
Posted Jul 31, 2009 13:56 by Peter Forster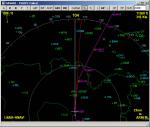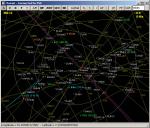 24.57Mb (9860 downloads)
Navari is a Flight planner / Navigator / Autopilot for FSX. Still in Beta stage but working
Posted Jul 8, 2009 08:43 by Scumari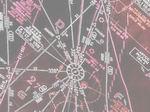 19.41Mb (11823 downloads)
FS2002/FS2004/FSX Flight Plan v2.0. In Flight Plan you can create your flight plan. See your plan on the map. It will also organize your downloaded charts. After activating the route, you will get the charts and the info of the airports in your route, enroute wether information and a detailed route overview. New in v2.0: Search airports information, improved add charts form with preview, improved map view with zoom and snap functions, scenery database, enroute information according to the selected flight, new data system. By F Venema.
Posted Jun 24, 2009 04:52 by F Venema
0.02Mb (7083 downloads)
This file serves as an aid for radio contact with air traffic controllers other players during the different phases of flight. English version.
Posted May 12, 2009 14:23 by Allan Mahe
0.01Mb (2641 downloads)
This file serves as an aid for radio contact with air traffic controllers other players during the different phases of flight. This is the French version. The English version is planned later
Posted May 10, 2009 07:10 by Allan Mahe (Dax)