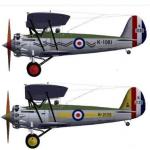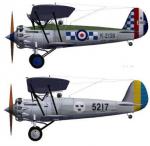 30.37Mb (631 downloads)
FSX\FSXacceleration Bristol Bulldog IIA The Bristol Bulldog was a single seat biplane fighter of the inter-war period and one of the most famous aircraft used by the RAF during that time. Upgrade to FSX-FSXacceleration by A.F.Scrub,Seven RAF Sqn's and one swedish air force, all Repaints by Stephen Browning.
Posted Jan 31, 2022 09:53 by Stephen Browning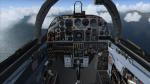 35.58Mb (527 downloads)
FSX/Acceleration Upgrade For Kazunori Ito's Grumman X-29 Experimental Aircraft in two paint schemes. Kazunori Ito is my idol for twenty years. It is a pity that he was forced to stop to continiue with his great hobby in building an incredible high amount of interesting aircrafts. Honouring his work but beeing afraid that this very rare and special aircraft will be lost for actual or newer simulators I allowed myself to upgrade this futuristic aircraft with a VC. Probably the model will also fly in P3dV3 and FS2004 but it is not tested and no guarantee and support ist given. Original model and 2D panel by Kazunori Ito (now with FSX-compatible gauges), virtual cockpit implementation by Erwin Welker
Posted Dec 29, 2021 03:02 by Erwin Welker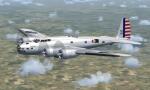 3.30Mb (458 downloads)
Textures for A.F. Scrub's B-17D Early Fortress. Aircraft not included; requires the B-17D.zip file. This is painted as a bare metal aluminum version of the aircraft flown from Wright Field Ohio, as it appeared just prior to U.S. entry into World War II. Repainted by R.E. Wyman.
Posted Dec 24, 2021 17:25 by R.E. Wyman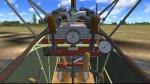 23.47Mb (454 downloads)
FSX/P3D v3,v4,v5 Fokker D VII The Fokker D.VII was a German World War I fighter aircraft designed by Reinhold Platz of the Fokker-Flugzeugwerke. Germany produced around 3,300 D.VII aircraft in the second half of 1918. In service with the Luftstreitkräfte, the D.VII quickly proved itself to be a formidable aircraft. The Armistice ending the war specifically required, as the fourth clause of the "Clauses Relating to the Western Front", that Germany was required to surrender all D.VIIs to the Allies. Surviving aircraft saw much service with many countries in the years after World War I. Native Model by A.F.Scrub
Posted Dec 19, 2021 06:55 by A.F.Scrub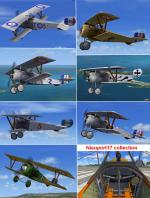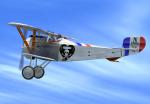 26.93Mb (536 downloads)
FSX/P3D v3,v4,v5 Nieuport 17 During March 1916, the new Nieuport 17 reached the front to begin replacing the earlier Nieuport 11 and 16 fighters that had been instrumental in ending the Fokker Scourge of 1915. On 2 May 1916, Escadrille N.57 became the first unit entirely equipped with the new model. During the late 1916 and into 1917, the Nieuport 17 equipped every fighter squadron of the Aéronautique Militaire. Almost all of the top French aces flew the nimble Nieuport during their flying careers. Native Model by A.F.Scrub
Posted Dec 13, 2021 10:33 by A.F.Scrub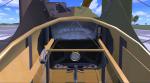 7.57Mb (406 downloads)
FSX/P3D v3,v4,v5 Nieuport 28 C.1 The Nieuport 28 C.1 was developed in France but was America's first fighter aircraft. It entered service in March 1918. France originally ordered it into production in 1917 only to cancel the order shortly thereafter in favor of the SPAD XIII as the standard French fighter. Native Model by A.F.Scrub
Posted Dec 10, 2021 11:14 by A.F.Scrub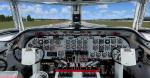 21.20Mb (372 downloads)
This is a new panel for the DC4. The 2D panel is pretty good in appearance and functionality. The VC has quite a good appearance but functionality is limited. It is designed specifically for 1920X1080 screens and will not work well on smaller screens. A large monitor is recommended as the gauges are quite small. Please read instructions.
Posted Nov 26, 2021 02:49 by G. Munro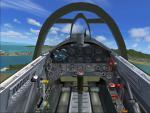 11.23Mb (549 downloads)
FSX/P3Dv3,4,5 Yak-1,1B Design of the Yakovlev Yak-1 medium-altitude interceptor/fighter began in November 1938, and from it evolved a series of remarkable aircraft (produced in vast numbers) which made an important mark in the history of aviation.The French Normandie Niemen regiment flew Yak1b fighters in the spring of 1943 and their leading scorer considered the Yak1b to be a much better plane than the Spitfire MkII and MkV which he had flown. The strength of the Yak were that it was easy to fly, instilled confidence in its pilots, had a wide stable undercarriage, and was cheap and simple to produce. FSX/P3D Native models by A.F.Scrub.
Posted Oct 31, 2021 16:50 by A.F.Scrub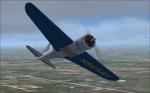 9.59Mb (360 downloads)
The sleek Hughes H1B Racer was built for Howard Hughes to set a Trans-America speed record in 1937, and a world speed record in 1953. Hughes set a record of 7 hours, 28 minutes from Burbank Ca., to Newark, NJ. The H1B was earlier fitted with short wings for setting a world speed record of 352MPH. FSX native materials, animations correct, canopy animation split into door 1 and 2, DDS textures, wicked FPS, honest but challenging flight model. All credits go to Tim Conrad for this awesome aircraft. Panel, textures, smoke and FDE updates by Michael Pook. Tested in FSX only. Gauges not compatible with P3d 4+
Posted Oct 22, 2021 02:17 by Lou Boyle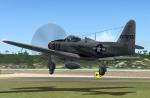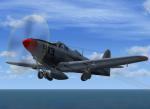 0.64Mb (326 downloads)
FSX/P3Dv4,v5 Bell P63 Kingcobra_Fix This mod fixes the flying caracteristics and the elevator trim. Use elevator trim for take off. Replace the model map, aircraft.cfg and airfile files by the new ones. Fix by A.F.Scrub.
Posted Oct 20, 2021 03:25 by A.F.Scrub