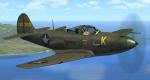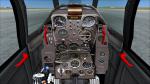 1.55Mb (644 downloads)
After uploading the package I've discovered a minor graphic shortcoming in the brown vc, which somewhat disturbs the pilot's view at the panel. As I've invested a lot of time in designing the vc I want it to be perfect, so here is a correction. Very easy installation, just delete the old panel folder and replace it with the new one. By Michael Pook.
Posted Mar 17, 2020 03:44 by Michael Pook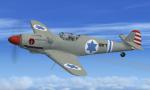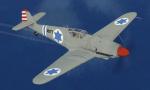 3.69Mb (169 downloads)
Textures only for A.F. Scrub's Avia S-199. Aircraft not included; requires the Avia_S199.zip file. This is painted as an aircraft flown by the Israeli Air Force in 1948. Repainted by R.E. Wyman.
Posted Mar 16, 2020 02:27 by R.E. Wyman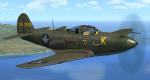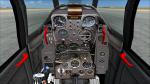 55.74Mb (1251 downloads)
The P-39 was the principle American fighter when WWII broke out When the United States entered World War II, the Bell P-39 was its primary fighter plane. By war's end, nearly 10,000 had been produced in nearly 48 variants, making the "Airacobra" one of Bell's most successful aircraft ever. This is a major panel update for the Airacobra featuring a completely reworked virtual cockpit and 2D panel with animated yoke. I've tried to design the panels as close as possible to the real P-39 panel, now with almost 100% authentic look and gauge configuration. Original CFS2/FS2004 model by Simtech, converted to FSX by A.F.Scrub. The package features 7 fine liveries by Simtech and different authors. New virtual cokpit and 2D panel by Michael Pook. Exhaust smoke added as well. The model may work in FS2004 and P2D (version3).
Posted Mar 15, 2020 12:20 by Michael Pook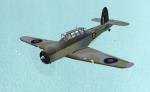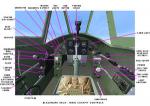 16.95Mb (532 downloads)
FS2004/FSX Blackburn Skua. The Blackburn Skua was a British-built Royal Naval dive bomber and fighter. The first prototype flew in 1937 fitted with a Bristol Mercury radial engine. It first enered service in 1938 - by then all subsequent production of 190 were fitted wth the Bristol Perseus engine. Armament conisted of four wing mounted machine guns and one rearward facing m/c gun on a flexible mount in the rear cockpit. Provision was made for the fitting of a 500 lb bomb on a carriage swinging forward when required. Instead, up to 8 x 20 lb or 4 x 40 lb bombs could be carried on under-wing racks. Although reasonably sucessful initially, it soon proved an easy target to later fighters and so were withdrawn from front-line service in 1941. They were then used as advanced trainers and target tugs until struck off in 1945. Modelled by Dave Molyneaux.
Posted Mar 14, 2020 10:05 by uploader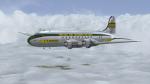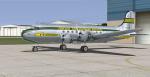 4.61Mb (152 downloads)
FS9/FSX Chicago and Southern Airlines DC-4 textures for Jens Kristensen JBK Douglas DC-4 V3. Chicago and Southern textures by Gary Harper.
Posted Mar 11, 2020 21:49 by Gary Harper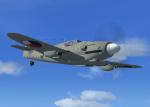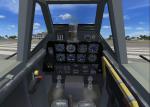 16.91Mb (585 downloads)
FSX/FS2004 Avia S-199 The Avia S-199 is a propeller-driven fighter aircraft built after World War II, notable as the first fighter obtained by the Israeli Air Force, and used during the 1948 Arab-Israeli War. Constructed in Czechoslovakia, with parts and plans left over from Luftwaffe aircraft production, the aircraft had numerous problems and was generally unpopular with its pilots. Czechoslovak pilots nicknamed it Mezek ("Mule"), while in Israel it was officially known as the Sakeen ("knife" in Hebrew). In practice, the aircraft was more often called Messerschmitt or Messer (which also means "knife", in German and Yiddish). GMAX mdl by A.F.Scrub.
Posted Mar 11, 2020 05:54 by A.F.Scrub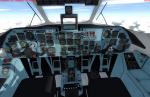 2.43Mb (529 downloads)
Missing gauges for the Beriev BE-12 uploaded to simviation. Just drop the gauges into your main panel folder of the BE-12
Posted Mar 3, 2020 03:58 by anon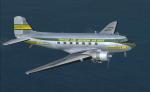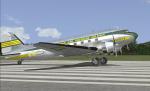 18.24Mb (136 downloads)
FSX/P3D Chicago and Southern DC-3 textures for Manfred Jahn and team Douglas C-47 V3.14. Second livery. Chicago and Southern textures by Gary Harper.
Posted Feb 29, 2020 21:57 by Gary Harper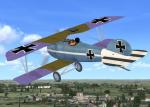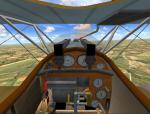 11.70Mb (585 downloads)
FS2004/FSX Albatross DIII Development of the prototype D.III started in late July or early August 1916. Following the successful Albatros D.I and D.II series, the D.III utilized the same semi-monocoque, plywood-skinned fuselage. but adopted a sesquiplane wing arrangement broadly similar to the French Nieuport 11. The upper wingspan was extended, while the lower wing was redesigned with reduced chord and a single main spar. "V" shaped interplane struts replaced the previous parallel struts. GMAX mdl by A.F.Scrub.
Posted Feb 26, 2020 09:42 by A.F.Scrub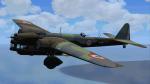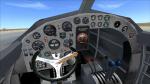 25.60Mb (413 downloads)
This is the late model of the inter war Amiot medium bomber, which was used by the French airforce in the early days of WWII. The Amiot 143M entered service in July 1935, with deliveries continuing in 1936 and 1937. About six were going to be delivered to the Spanish Republican Air Force at the beginning of the Spanish Civil War. There is no evidence, however, that these obsolete French bombers flew over Spain during the Civil War. This is an FSX update with new and much more realistic panels. Original model by Paul Clawson, modified for FS2004 by Shessie of SOH. Exhaust smoke added. New virtual cockpit, new 2D panel and exhaust smoke configuration by Michael Pook. The model may work in FS2004 and P3D(Version3)
Posted Feb 26, 2020 04:59 by Michael Pook