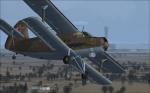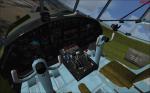 37.62Mb (2053 downloads)
First appearing in 1947, the AN-2's was first dismissed as obsolete, due to it's biplane layout and homely looks. But the "Annushka" would prove the naysayers wrong.... and how! The biplane layout proved itself, and there wasn't much the AN-2 couldn't do, whether as a passenger, cargo, parachuting, crop spraying, or spec ops plane. Over 20,000 were produced, mostly in Poland. Not bad for an "obsolete" design! FSX native update of Tim Conrad's An-2, and assortment of Cold war WARPAC textures by 'Stalin'. Spaseba, Gentlemen.
Posted Dec 24, 2020 12:44 by Lavernti Beria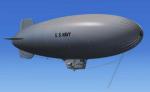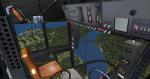 24.17Mb (829 downloads)
FSX Goodyear K-28 Navy Blimp. WWII K-class Navy blimp, whose gondola has been restored at New England Air Museum. Model created in 3ds Max for FSX. Includes restoration details completed after 2011. VC includes complete model,with multiple camera views, including inside helium envelope. Includes .pdf file explaining controls. Blimp K-28 spent most of WWII with squadron ZP-24 in Weeksville, North Carolina. By George Diemer.
Posted Dec 24, 2020 01:06 by George Diemer
25.62Mb (836 downloads)
FSX/Acceleration Junkers Ju-390 Package with four versions. The Junkers Ju-390 was the enlarged version of the Ju-290 bomber with 4 engines whilst the Ju-390 was equipped with six engines a 1700 hp. The prototype in an unarmed cargo version made its first flight in 1943 and entered service in 1944. It was also tested as maritime recon bomber. The second model was never completed. My package includes also the planned but never built versions as maritime bomber with wire controled rocket propelled Henschel HS-293 gliding bombs and two long range heavy bombers, known as "America bombers". The models comes with photorealistic 2D and VC panels (regarding museum photographs of a Ju-290 panel), many animations including HS-293 gliding bombs. The models are shown with twelve cameras, including three gunner views with animated MG15 or MG151. FSDS 3.5 model by Erwin Welker
Posted Dec 17, 2020 11:24 by Erwin Welker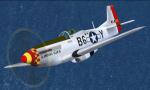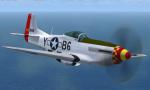 4.71Mb (551 downloads)
Chuck Yeager's P-51D 'Glamorous Glen III'. Original model by Roger Dial, Steve Small & Mike Hambly. Uses A.F. Scrub's Cavalier Mustang panel. Textures repainted and converted for FSX by R.E. Wyman.
Posted Dec 15, 2020 00:26 by R.E. Wyman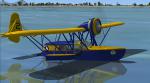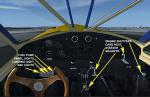 11.92Mb (587 downloads)
FSX/P3D Sikorsky S-39B Amphibian Model of S-39B NC-803W at New England Air Museum, the oldest existing Sikorsky airplane. Model created in 3ds Max for FSX. Can be flown from land or water. VC includes complete model, with multiple camera views. S-39 was built in 1930 for Charles Deeds of Pratt & Whitney. Eventually procured by Civil Air Patrol in 1942 for rescue and patrol work in WWII. By George Diemer.
Posted Dec 15, 2020 00:20 by George Diemer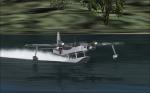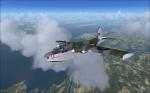 7.82Mb (500 downloads)
The Blackburn B-20 was a Prototype twin-engine Flying Boat with a retracting hull, first flying in early 1940. The prototype was lost to rudder failure, killing three crew, after which the development of the aircraft ceased. This package is an FSX native update of the FS2004 model designed by Ted Cook. Beaching gear, L'Azur hull numerical simulation added, floats on FSX float extend/retract. Smooth FPS, fast and fun.
Posted Dec 10, 2020 15:56 by Fester Bestertester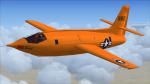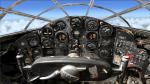 22.37Mb (932 downloads)
In memory of Capatain Chuck Yeager, who passed away on Dec. 7 at the age of 97 this year, this is a new update of his "Glamorus Glennis", with which he broke the sound barrier for the first time in January 1947. The package features reworked and now almost authentic and realistic VC and 2D panels. Automatic smoke and burner included. Thanks to Julian Higgs for the original model, to Bob Chicilo for his FDE updates and to uenoshing for his excellent XF-91 gauges. Also special thanks to Andre Ludick for his fuselage texture corrections. vNew panels and effect configuration by Michael Pook. The model may work in P3D Version3 also.
Posted Dec 9, 2020 06:28 by Michael Pook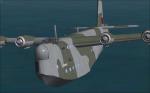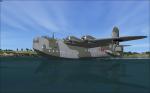 6.03Mb (526 downloads)
Paul Clawson's Short Shetland, update V.1 2020, a set of improved (piglet) aircrew, dialed in material settings. dabbed some paint, improved the look of the painted on portholes. l'Azur seaplane numerical hull simulation installed. Sound alised to default FSX DC-3. A sound file with more grunt is really required. Milton's Ventura, fer instance, though a sleeve-valve engine sound set would be better. Only tested in FSX, though P3D compatability is fine. It's big, it's fast, smooth FPS and loads of fun.
Posted Dec 8, 2020 02:27 by Stentor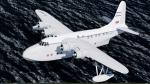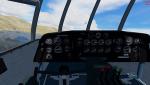 14.86Mb (502 downloads)
FSX/P3D Short S.45 Solent IV. The Short Solent was a large and powerful flying boat airliner of 1946. Solent 2's and 3's were in service with BOAC until 1950 on the 'Springbok' route to South Africa. The final version was the Solent 4, built for TEAL (Tasman Empire Airways Ltd) who used them from 1949 to 1960. One is preserved today in New Zealand. Textures for BOAC, TEAL (early and late) and Aquila Airways included. FSX native re-issue of this classic By Jens B. Kristensen.
Posted Dec 7, 2020 03:54 by Goto Dengo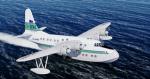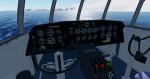 9.15Mb (384 downloads)
The Short Solent is a passenger flying boat that was produced by Short Brothers in the late 1940s. It was developed from the Short Seaford, itself a development of the Short Sunderland military flying boat design. The first Solent flew in 1946. New Solents were used by BOAC and TEAL, production ending in 1949. FSX native re-issue of this classic By Jens B. Kristensen.
Posted Dec 6, 2020 04:16 by Goto Dengo