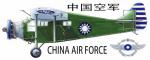 6.19Mb (588 downloads)
Mitsubishi K3M3 "Pine" trainer ROCAF textures for the original CFS2 K3M3 by Baldy updated for FSX by Erik Hertzberger
Posted Sep 24, 2016 07:52 by Liao Yitong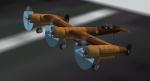 2.56Mb (218 downloads)
This is a repaint for the Blohm and Voss model. The repaint is a recreation of the P2 Warhawk in Crimson skies. Repaint created by Garrett Scott and original model by Kazunori Ito.
Posted Sep 11, 2016 14:36 by Garrett Scott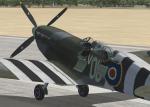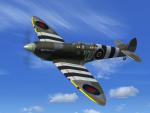 6.80Mb (2769 downloads)
FSX/FS2004 Spitfire Tr.IX The Grace Spitfire ML407 was originally built at Castle Bromwich in early 1944 as a single seat fighter and served in the front line of battle throughout the last twelve months of World War II with six different allied Squadrons of the RAF's 2nd Tactical Air Force. ML407 flew a total of 176 operational combat sorties amassing an impressive total 319 combat hours. Complete model, airfile, effects and textures by A.F.Scrub.
Posted Sep 8, 2016 04:39 by A.F.Scrub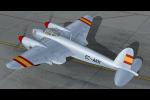 54.10Mb (2459 downloads)
This aircraft was the only one who flew in Spain with Spanish tuition. Its owner was Rodolfo Bay Wright, commander of Iberia and founder of Spantax. The life of this aircraft was short but intense, Bay made several flights with this plane to Villa Cisneros in order to transport lobster Peninsula, was released in the aircraft without dual controls. Model and textures by Dave Garwood & Derek Palmer. Merlin Sounds by Gary Jones. 2d panel. No VC.
Posted Sep 2, 2016 11:48 by Juan Villamor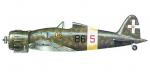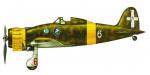 20.45Mb (1264 downloads)
Macchi C.200 Saetta. Update for FSX. New skins, sound. All credits for its creators, Capt. I. D'Attomo and Capt. G.Quai. 20.4MB
Posted Aug 27, 2016 10:19 by Rodolfo Valery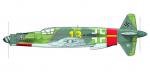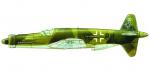 61.59Mb (1640 downloads)
Dornier Do-335 Pfeil. Update for FSX. New skins, sound. All credits for Simtech Flight Design Ltd. 61.5MB
Posted Aug 27, 2016 10:01 by Rodolfo Valery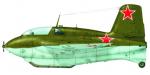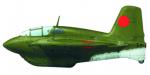 16.67Mb (1401 downloads)
Messerschmitt Me-163 Komet Update for FSX. New skins, effects. All credits for its creators ... David Friswell and Warwick Carter. 14.9MB
Posted Aug 27, 2016 09:35 by Rodolfo Valery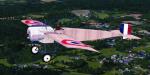 16.06Mb (2000 downloads)
Fokker Eindecker E.III FSX Update. Vc, Gauges, sound, effects. Various schemes. All credits by Mike Huang. 16MB
Posted Aug 26, 2016 19:10 by Rodolfo Valery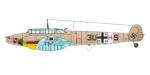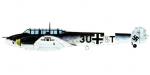 84.12Mb (2063 downloads)
BF 110. The Messerschmitt Bf 110, often called Me 110, was a twin-engine heavy fighter and fighter-bomber developed in Nazi Germany in the 1930s and used by the Luftwaffe and others during World War II.
Posted Aug 26, 2016 18:30 by Rodolfo Valery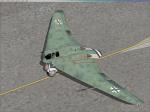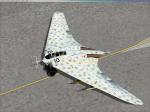 70.22Mb (1818 downloads)
Update FSX Horten HO-229. Static VC, sound, burning effects. 2d panel has been redesigned. All credits for Kazunori Ito. 70.2MB
Posted Aug 26, 2016 15:52 by Rodolfo Valery