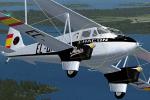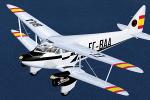 22.37Mb (1814 downloads)
This aircraft was purchased in France by the Aviation Republican during the Civil War, was the F-APDE. After the war serving with the Spanish Air Force with the 40-2 code. Between the years 1939-1940 is acquired by Iberia, being registered EC-BAA and baptized "Chacon". Full aircraft by Keith Paine, texture by Juan Villamor.
Posted Jul 31, 2015 04:34 by Juan Villamor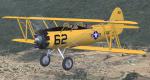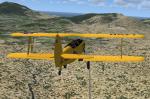 8.17Mb (1665 downloads)
FSX N3N Biplane Trainer. Following successful tests this neat little biplane trainer was built in both landplane and seaplane versions. The N3N was used extensively in U.S. Navy primary flying training schools throughout WWII, with the majority becoming surplus immediately when the war ended. The last N3N seaplanes, where retired in 1961. They were the final biplanes to be used in U.S. military service. GMAX model (tested in FS2004/FSX Acceleration) by A.F.Scrub.
Posted Jul 28, 2015 10:24 by A.F.Scrub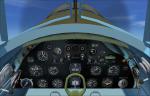 35.97Mb (1513 downloads)
This is an FSX megapack of the Russian WII fighter Polikarpov 1-16 Isha, earliar updated for FSX by Eric Hertzberger from a CF2 model. However, this package only features 12 selected liveries out of the original package, but it offers both a completely new advanced and enhanced VC and 2D panel. The VC now has been modified to get rid of the grahic bug in FSX, which displayed transparent sections of the VC walls. In addition, smoke effect has been added and an improved flight tuning now enables the aircraft to get airborne at a normal rate.Original model by Ivan Hsu, additional great textures by Morton and first update for FSX by Eric Hertzberger. New enhanced VC, smoke effect as well as new flight tuning by Michael Pook.
Posted Jul 27, 2015 11:28 by Michael Pook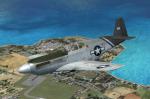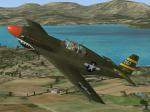 8.44Mb (1609 downloads)
FSX North American A36 Apache/ Invader Unofficially named the "Invader," the A-36A Apache dive bomber was the first U.S. Army Air Forces version of the Mustang (the Mustang was officially developed for Britain in 1940). The first A-36 flew in September 1942, and North American completed production of 500 A-36As in March 1943. A-36A pilots flew bomber escort and strafing missions as well as ground support bombing attacks. GMAX models, guns and cannon variants (tested in FSX acceleration and FS2004) by A.F.Scrub.
Posted Jul 27, 2015 03:34 by A.F.Scrub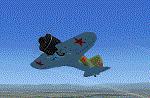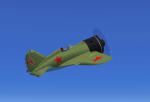 1.37Mb (238 downloads)
Flying Heritage textures for the Erik Hertzberger update of Ivan Hsu Polikarpov I-16 Ishak megapack.
Posted Jul 24, 2015 01:53 by Mark Powell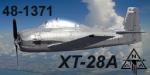 24.61Mb (614 downloads)
View video here: https://www.youtube.com/watch?v=wqGBDAJDBdI Two repaints of the first T-28A no markings just factory fresh paints for the ANT's freeware T-28A proven on FSX and Prepar3D. Along with smoke and lighting configurations for this outstanding gift from ANT's Airplanes
Posted Jul 19, 2015 12:41 by David Robles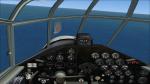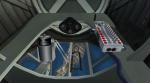 3.22Mb (352 downloads)
FS2004/FSX Features For the C.R.D.A. Cant.Z.506 floatplane from Manuele Villa (z506_pw.zip). Included is a 2D-panel, based on the great VC, weapon effects and eleven added views for FSX or the bombardiers views for FS2004. Features by Erwin Welker
Posted Jul 19, 2015 04:46 by Erwin Welker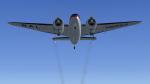 0.05Mb (449 downloads)
FSX Engine smoke coordinates for the Milton Shupe and team Lockheed L-18 Lodestar (available in beta form). These are configured for FSX only.
Posted Jul 16, 2015 00:03 by Tom Tiedman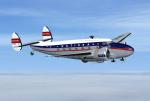 13.77Mb (544 downloads)
FS9/FSX National Airlines Textures for Lockheed L-18 Lodestar by Milton Schupe. Requires Lockheed L-18 aircraft by Milton Schupe. Textures by Gary Harper
Posted Jul 13, 2015 08:59 by Gary Harper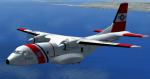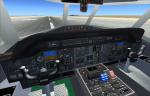 8.02Mb (3787 downloads)
This FSX updated package, originally developed by the RanchoJen Team for FS2004, is a compilation of the two original textures and two great repaints. It features a completely new reworked and enhanced realistic VC, and the original great 2D panel with now FSX compatible gauges, so both panels now match entirely. Original model by the RanchoJen Team, two additional textures by Antonio Diaz, first VC update, pop-up windows and gauges by Philippe Wallaert, who also fixed the graphic VC issue in FSX, new enhanced VC and 2D panel configuration as well as new smoke effect by Michael Pook.
Posted Jul 12, 2015 03:05 by Michael Pook