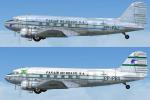 44.89Mb (409 downloads)
One pack with two skins of Panair do Brasil DC-3/C-47, registration PP-PAZ AND PP-PBS. Textures only for the FSX Douglas C-47 Skytrain V2. Repaint by Hani Michal
Posted Jun 12, 2016 19:34 by Hani Michal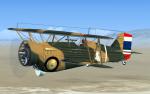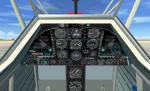 20.11Mb (1029 downloads)
This is an update of the Hawk III,originally designed for FS2002/2004 by Ivan Hsu and earliar updated for FSX by Eric Hertzberger. The package features eight beautiful liveries with new thumbnails and an entirely reworked VC and 2D panel. It also now includes smoke effect and vc light as well as improved flight tuning. Original model by Ivan Hsu and to Eric Hertzberger for his FSX update. New VC and 2D panels as well as smoke configuration and flight tuning by Michael Pook.
Posted Jun 12, 2016 14:02 by Michael Pook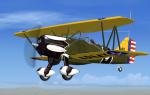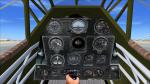 10.15Mb (1311 downloads)
This is an update of A. F. Scrub's FSX Curtiss P6 Hawk It features an entirely reworked VC and 2D panel matching the VC as well as smoke effect and vc light. Thanks to A. F. Scrub for designing the original model. New VC and 2D panel as well as smoke and vc light configuration by Michael Pook.
Posted Jun 12, 2016 01:46 by Michael Pook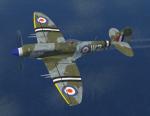 16.63Mb (1373 downloads)
FS2004/FSX Spitfire Mk24 The final Spitfire variant, the Mk 24, was similar to the Mk 22 except that it had an increased fuel capacity over its predecessors, with two fuel tanks of 33 gal (150 l) each installed in the rear fuselage. There were also zero-point fittings for rocket projectiles under the wings. All had the larger "Spiteful" tail units: modifications were also made to the trim tab gearings in order to perfect the F Mk 24's handling characteristics. The F Mk 24 achieved a maximum speed of 454 mph (731 km/h), and could reach an altitude of 30,000 ft (9,100 m) in eight minutes, putting it on a par with the most advanced piston-engined fighters of the era. GMAX mdl by A.F.Scrub
Posted Jun 9, 2016 12:19 by A.F.Scrub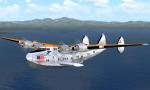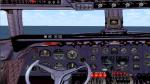 24.56Mb (1161 downloads)
This a panel and sound update for the Boeing B-314 Clipper by Mike Stone. The package features a new FSX panel configuration using the great photoreal DC4 panel by Brian Horsey as well as smoke effect and the sound by the late Greg Pepper from CalClassics. Thanks, to Brian Horsey for the DC4 panel and to Greg Pepper for the sound. Many of the gauges are FSX default. You need the original model by Mike Stone for this update to work. Smoke and new panel configuration by Michael Pook. Required file: FS2004 Boeing 314 Clipper
Posted Jun 4, 2016 14:12 by Michael Pook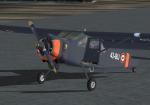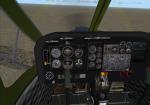 15.70Mb (2789 downloads)
FS2004/FSX Broussard. The Max Holste 1521 The Max Holste was developed from the earlier M.H.152, a 1949 design that the French Army asked for but later abandoned. The M.H. 1521 Broussard was a larger version of the M.H.152. Upgrade to FSX by A.F.Scrub
Posted Jun 3, 2016 04:02 by A.F.Scrub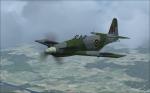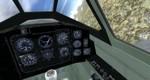 7.52Mb (1153 downloads)
This late-war fighter was a product of the innovative James Baker, and was described by such pilots as Eric `Winkle`Brown as the finest single-piston engine fighter ever built. Capable of nearly 500 mph, the MB.5 could out turn and out-climb even the first of the jet fighters, and was years ahead of contemporaries in ergonomics and maintainability. It lacked the political dimension, however, and improved jets were on the horizon. A rather elderly Tim Conrad FS2002-2004 model, originally a CFS2 model, in FSX native, MDLX format. The cockpit is fairly basic, as models of this vintage are, but the externals are great, its an exhilarating flier, even virtually. Also enclosed, a hooked, navalized version, and some service skins- not great, but the repainters ignored this one. (V2 - now includes missing gauges)
Posted Jun 2, 2016 10:01 by LLS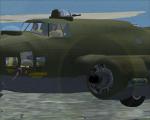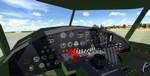 30.24Mb (5207 downloads)
FSX Fightertown Design Group B-17F - Memphis Belle and Sally B Liveries. The Boeing B-17 Flying Fortress is possibly, whichever way one looks at it, the most famous of all Allied bomber types that served over World War 2 Europe; they hold this prestigious position, because they were available in far greater numbers than any other bomber used in that theatre, only possibly to be followed by the Consolidated B-24 Liberator. Some B-17 looked very well after their air-crews by bringing them safely home after sustaining some serious battle damage inflicted by the Luftwaffe.
Posted Jun 2, 2016 00:06 by Andre Ludick
3.88Mb (2588 downloads)
Missing gauges for the Flightertown Design Group B-17 Flying Fortress adapted for FSX by Erik Hertzberger.
Posted Jun 1, 2016 14:29 by admin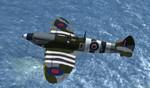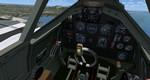 20.21Mb (1336 downloads)
Alpha Simulations Supermarine Spitfire MkIX Czech Air Force package . Although only a supposed stop-gap solution, 5,665 MkIX Spitfires were built and it became perhaps the best-known of all the many variants. Based on the MkV airframe, the MkIX used the then new Merlin-66 engine and thus performed much better at high altitude. The one portrayed in this texture pack sports the pointed rudder and flew for years on the British circuit until she was bought by a South African businessman who flew it for about 4 years before selling her to another pilot whom while flying her to her home field she developed serious engine problems after which she crashed and burned, killing the pilot. Revised textures by A. Ludick.
Posted Jun 1, 2016 00:55 by Andre Ludick