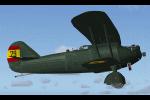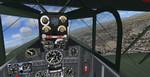 14.92Mb (1014 downloads)
The Elcano Squadron Air Raid refers to a group of Spanish planes made in 1926 between the aerodrome of Cuatro Vientos (Madrid) and Manila, in a trip that was expected to last about 30 days. Model by Jean Marie Mermaz, texture by Juan Villamor. Works FS2004.
Posted Feb 18, 2016 11:56 by Juan Villamor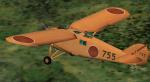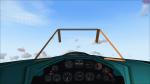 19.55Mb (1275 downloads)
Mitsubishi K3M3 'Pine', Japanese WW2 trainer, light transport and liason aircraft, originally made for CFS2 by Baldy, now updated for FSX with acceptable VC and some extra panels (all gauges included). Extra textures by UncleTgt, orig prop textures by Kelticheart. Rear-gunner effects included for fun, shift+E opens the main door and \-key gets the observer up. You have to foddle a bit with Shift+Enter/Ctrl+Enter/ShiftCtrl+Enter to work yourself around the VC to get in the proper pilot's position.
Posted Jan 24, 2016 11:19 by erik hertzberger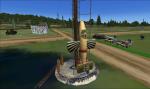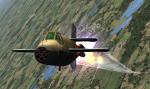 12.48Mb (1912 downloads)
FSX Rocket Plane Bachem Ba349 Natter with launch base scenery. At the end of WWII the Natter (kind of snake) was a German prototype for an inceptor, proposed to attack allied bombers. Unpropelled test flights was successfully performed but the only one manned rocket launch endet in a total loss of aircraft and pilot. Some Natters remained and they are displayed in different museums. With this addon you can perform a vertical rocket launch and your mission is to attack the B-17 bombers crossing the launch base. The scenery with three launch masts, three more Natters, an typical German medevial castle, ai-military vehicles (some are made by Lazarus Starkweather) and fife B-17 bombers runs with the use of ai-carriers2; no installation of a scenery is needed. Not tested in Acceleration. FSDS 3.5 Natter model and scenery made by Erwin Welker
Posted Jan 4, 2016 04:52 by Erwin Welker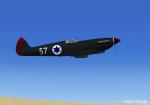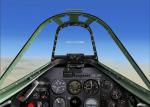 6.72Mb (1085 downloads)
This is the superb Submarine Spitfire model by A.F.Scrub in a historical paint of the Israel Air Force Spitfire 57 also known as Ezer Weitzman's Black Spit Textures by Mark Rooks of RDG Aircraft. Aircraft has a 2D and 3D panel. Includes Pictures and History of Spitfire 57
Posted Dec 25, 2015 19:37 by Mark Fireball Rooks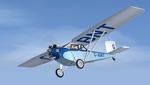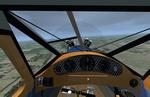 18.63Mb (1643 downloads)
Civilian Coupe Mk2. Design originated in about 1926 by Harold Boultbee, Assistant Chief Designer at Handley Page, resigning in 1928 to produce his Coupe aircraft. G-AAIL was first flown on 11 August 1929 powered by an ABC Hornet of a nominal 80 HP. Flight tests at Martlesham Heath did not fare too well, in flight handling & the forward view were criticised. Further woes were added when the undercarriage collapsed & some engine bearers broke due to vibrations from the Hornet engine.
Posted Dec 16, 2015 09:53 by Mike Lietz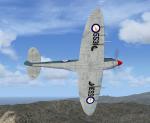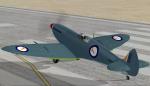 8.61Mb (961 downloads)
FSX/FS2004 Spitfires_MkIX South Africa The success of the Mk IX reduced the importance of the Mk VIII. Although the first production model was completed in November 1942, it took until June 1943 for the first squadron to be equipped with the model. One reason for the delay was that it had been decided to use the Mk VIII in the Mediterranean and Far East, and so the first squadron to use it was No. 145, based on Malta. By the summer of 1943 the crisis in the Mediterranean was in the past, and the Mk VIII saw most of its service during the invasion of Italy, often in a ground attack role.
Posted Dec 7, 2015 04:36 by A.F.Scrub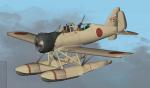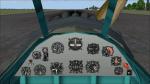 25.18Mb (1315 downloads)
Yokosuka E14Y1 "Glen" floatplane, another nice CFS2 model now flyable in FSX. Rudimentary VC with working gauges (included), 8 liveries and a possibility to catapult the plane from every place you like. All credits go to Baldy for his nice model, UncleTGT for his great textures, Doug Dawson/Rob Barendregt for their magnificent gauges and Erwin Welker for his gun&bomb-effects. Enjoy!
Posted Dec 2, 2015 06:51 by erik hertzberger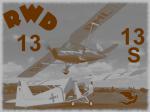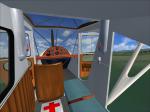 219.00Mb (1242 downloads)
FSX native models. The RWD-13 was a Polish three-seater sports and touring strutted high-wing monoplane of a mixed construction, designed by Stanislaw Rogalski and Jerzy Drzewiecki of the RWD team in 1934. The RWD-13S was air ambulance variant with a starboard hatch for stretchers in the fuselage,modified rear doors and removed one seat. Plane has wings folded rearwards equipped with automatic slats, 6 textures sets, fully animated VC , modifiable accessories,PDF instruction (in aircraft folder) and custom external control panel. Paint Kit available in another link. The add-on is compatible with FSX Acc and P3D v2 (should be ok in later versions). By Rob Kowalski from FlyFreeStudio.
Posted Nov 27, 2015 09:13 by Rob Kowalski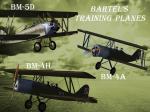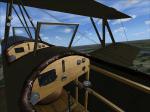 61.69Mb (1442 downloads)
Package contains 3 FSX native aircraft. The Bartel BM-4a, BM-4h and BM-5d trainer was a Polish biplane aircraft, the first plane of Polish design put into production. Used from 1929 to 1939 by the Polish Air Force,manufactured in the Wielkopolska Aircraft Factory WWS "Samolot" in Poznan. All Bartel training aircrafts had very good handling, high stability and the total spin resistance, provide high security in primary training. Aircraft constructed from wood, canvas and aluminum characterized by interchangeability of the upper and lower wings and the standardization of parts and materials. The airplane reproduced on the basis of drawings and photos. As far as the documentation allowed equipment of the cockpits is fully reconstructed. The add-on is compatible with FSX Acc and P3D v2 (should also work in later versions) By Rob Kowalski from FlyFreeStudio.
Posted Nov 27, 2015 08:49 by Rob Kowalski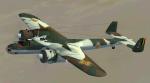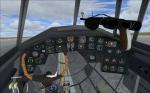 76.40Mb (1823 downloads)
This is an update and reconfiguration for the Do-17 mega package recently uploaded by Erik Hertzberger. It reconfigures panel assignment for some models, changes the viewpoints of two models and replaces the thumbnails for all of the textures. This is the whole package. Original compilation and FSX conversion by Erik Hertzberger, revised and fixed by Michael Pook.
Posted Nov 9, 2015 12:11 by Michael Pook