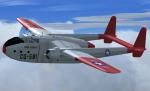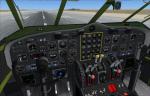 22.66Mb (3736 downloads)
The C-82 Packet was a twin-engined, twin-boom cargo aircraft designed and built by Fairchild Aircraft. It was used briefly by the United States Army Air Forces and the successor United States Air Force following World War II. The aircraft was named as a tribute to the Packet Boats that hauled mail, passengers and freight in Europe and its colonies. This package features a VC fix as the original VC by Daisuke Yamamoto as well as the FSX update by Michael E. Roberts displayed a major grafic VC issue (window struts hanging in the air, holes in the cockpit). The VC also has a lot more gauges now like radar and GPS and so looks more like the real C-82 panel. Other than the grafic issues the VC looks actually very detailed. New smoke effect has been added, too. Original model by Yamamoto and FSX update by Michael E. Roberts, VC fix, new VC configuration and smoke effect by Michael Pook.
Posted Feb 18, 2015 08:50 by Michael Pook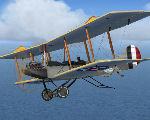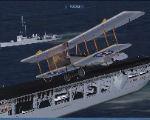 7.97Mb (3015 downloads)
The Aeromarine 39 was an American two-seat training seaplane ordered by the US Navy in 1917 and built by the Aeromarine Plane and Motor Company of Keyport, New Jersey. Of conventional biplane configuration and construction, the aircraft was designed so that its pontoons could be speedily detached and replaced with wheeled undercarriage for shore operations. Fifty of the original design (later referred to as the 39A) were produced, featuring twin floats and powered by a Hall-Scott A-7 engine. These engines suffered from reliability problems and were prone to catch fire while in operation. A redesign followed, whit a more reliable and secure powerplant (the Curtiss OXX-6 of 102 HP), and an increasing of the wingspan to create more lift for water take-offs. This became known as the 39B. One of the 150 39B built (serial A-606) earned a place in history when on October 26, 1922 piloted by Gofrey DeCourcelles Chevalier make the first landing on the deck of a ship, the first American aircraft carrier of the U.S navy, the USS Langley. The plane not specially built for carrier operation and equipped whit early hook harness equipment proved to be very unpredicable when hooked by the wire on the deck of the ship and suffered a lot of accident, (later some was equipped whit a skid in front of the wheel to prevent the problem). Trials of underway carrier takeoffs and landings continued through 1922 and 1923. Feature: built whit FSX acceleration sdk, fully detailed DX10 model, all Part fully animated, virtual cockpit, (V3.3 upgraded 32 bit texture, new radiator skin + new front seat position)
Posted Feb 11, 2015 01:49 by Ronald Dandurand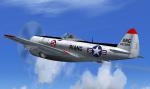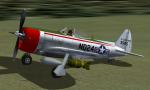 16.71Mb (2393 downloads)
FSX/FS2004 F-47 D Thunderbolt The big Republic P-47 Thunderbolt was one of the most successful and best-loved fighters of all time. The 'Jug', named for its bulky shape, was a monster of a machine, yet it was fast and manoeuvrable. After WW2 many Thunderbolts arrived in the National guard squadrons, as F-47 and were still being flown in 1955. Seven different textures created by Mick. Tested in Windows7/8.1, FS2004/FSX/FSXacceleration. GMAX mdl by A.F.Scrub
Posted Feb 10, 2015 16:34 by A.F.Scrub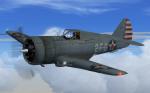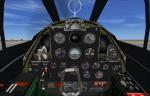 15.97Mb (1368 downloads)
The Curtiss P-36 Hawk, also known as the Curtiss Hawk Model 75, was an American designed and built fighter aircraft of the 1930s and 40s. The package features a new VC design based on the original 2D panel and more important gauges added. It includes three liveries, two by A.F. Scrub and a new one. New smoke effect has been added too. Original model by A.F. Scrub, new VC design, panel configuration and new livery by Michael Pook.
Posted Feb 10, 2015 13:00 by Michael Pook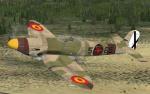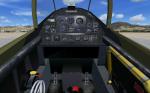 6.28Mb (965 downloads)
FS2004/FSX Heinkel He112b fighter The He 112 fighters were designed by Heinkel in response to Luftwaffe's call for a monoplane fighter that could attain a high speed, which the He 112 design fulfilled, but the contract eventualy went to the Messerschmitt Bf 109 design due to He 112's expensive price tag and perhaps partially due to the crashes during performance review. Even though the BF109 won the Luftwaffe contract, Heinkel still produced 98 He.112's. It was mostly used by Spain, Japan, Rumania and Hungary. GMAX model by A.F.Scrub
Posted Feb 10, 2015 12:10 by A.F.Scrub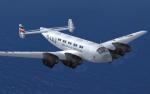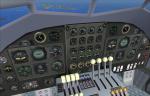 25.02Mb (1989 downloads)
Deutsche Luft Hansa put a request for a long-distance commercial aircraft as early as 1933. When the Ju 89 program was abandoned, the third prototype was partially completed and at the request of Lufthansa, it was rebuilt as an airliner, retaining the wings and tail of the original design but incorporating a new, wider passenger-carrying fuselage. The new design was designated the Ju 90. The package features 4 civil and 1 military models and both a completely re-worked and enhanced vc with as many German gauges as possible. Also, the 2D panel matches the VC. Original FS2004 model by Hauke Keitel, Rolf Uwe Hochmuth and Claudio Mussner, earliar FSX update by A.F. Scrub. New VC and 2D panel configuration by Michael Pook.
Posted Feb 9, 2015 08:09 by Michael Pook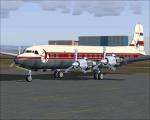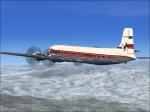 4.99Mb (410 downloads)
Found this livery thanks to Jetranger here at Simviation. Had very little to go on with only maybe a half dozen photos available on the net, including their Facebook page. Thought I would give it a try. Don't own the Just Flights model, so I opted for Calclassics DC-6 CB17. Results in the enclosed file. The Cloudmaster DC-6 is kind of a time share, available in one eighth shares or multiples thereof. Use is offered in days rather than hours. Enjoy your vacation.
Posted Feb 5, 2015 00:06 by Dave Rocholl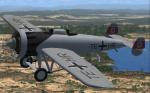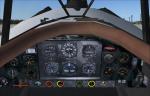 31.83Mb (1240 downloads)
The Junkers K 47 designed by Dipl-Ing Karl Plauth and Hermann Pohlmann was intended primarily as a two-seat fighter monoplane, but following the standard Junkers practice of the period, an ostensibly civil counterpart was evolved in parallel as the A 48. Work on the K 47 was begun in 1927, and in order to overcome the restrictions imposed on the development of combat aircraft in Germany appertaining at that time, the prototype was assembled in Sweden by the Junkers subsidiary, A.B Flygindustri at Limhamn-Malmo, although on 1 November 1927. The package features a new VC design and a 2D a photorealistic panel added, both with FSX compatible German gauges. Original model for FS2004 by Classic Wings(Craig Richardson), new VC and 2D panel by Michael Pook.
Posted Jan 31, 2015 09:57 by Michael Pook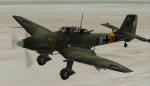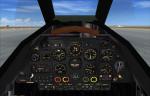 7.11Mb (2912 downloads)
This package is an update of my earliar FSX update of the Ju-87 Stuka. It features a completely re-modelled and enhanced VC as well as a new 2D panel, which matches the VC. The VC background has now been sharpened and more detailled. The fuselage textures have been sharpened as well as they looked somewhat blurred. Original model by Alphasim, new configuration and enhancements by Michael Pook.
Posted Jan 30, 2015 09:48 by Michael Pook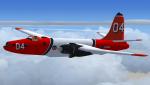 0.12Mb (707 downloads)
This is a texture fix for the Martin Mercator. One of the textures reveals a problem with a horizontal stabilizer. Sorry for the inconvenience.
Posted Jan 28, 2015 05:56 by Michael Pook