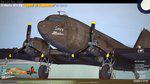 3.64Mb (559 downloads)
FSX/P3D C-47 (DC-3) 'Spirit of Middlesex' The real repaint (textures only) for Manfred Jahn's (+ the Team) model of Douglas C-47/DC-3 (Skytrain/Dakota). You need to have this great model of Douglas_C-47_V3 (V3 Beta). Textures tested in P3Dv3. The repaint of Douglas Dakota Mk IV KN340 VM-YBN 'Spirit of Middlesex' of No 234 Sqn based at Camden NSW Australia in September 1945. Rafal "YoYo" Stankiewicz
Posted Aug 6, 2016 03:26 by uploader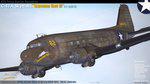 4.22Mb (823 downloads)
FSX/P3D C-47 (DC-3) "Swamp Rat II" Textures. The real repaint (textures only) for Manfred Jahn's (+ the Team) model of Douglas C-47/DC-3 (Skytrain/Dakota). You need to have this great model of Douglas_C-47_V3 (V3 Beta). Textures tested in P3Dv3. The repaint of 41-38678 "Swamp Rat II" (374th TCG 6th TCS) Douglas C-47-DL (c/n 6073) to USAAF Nov 30, 1942 - 5th AF, Australia Jan 15, 1943 - USA Jan 20, 1944 - To RFC Oct 02, 1945. Rafal "YoYo" Stankiewicz
Posted Aug 6, 2016 03:25 by uploader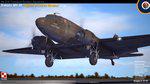 3.67Mb (552 downloads)
FSX/P3D C-47 (DC-3) "Spirit of Ostra Brama" Textures The real repaint (textures only) for Manfred Jahn's (+ the Team) model of Douglas C-47/DC-3 (Skytrain/Dakota). You need to have this great model of Douglas_C-47_V3 (V3 Beta). Textures tested in P3Dv3. The repaint of Dakota Mk.III (C-47A) named "Spirit of Ostra Brama" (FD547) used by main commander of Polish forces general Kazimierz Sosnkowski (pilot Lieutenant Jozef Tyszko, No.216 Transport Bomber Squadron). Used in 03-08.1944. Italy. RAF, the crew from Poland. Rafal "YoYo" Stankiewicz
Posted Aug 6, 2016 03:22 by uploader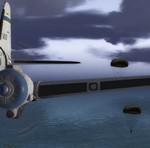 0.04Mb (1596 downloads)
Textures fix for the parachutes in the Douglas C-47V3. Place textures into the main Effects - textures folder in FSX/P3D
Posted Aug 2, 2016 09:55 by admin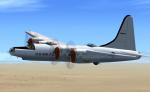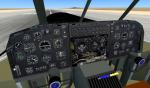 22.11Mb (1593 downloads)
The Consolidated B-32 Dominator was a heavy bomber made for the United States Army Air Forces during the Second World War and has the distinction of being the last Allied aircraft to be engaged in combat during WWII. This FSX update of the CFS2 /FS2002/FS2004 model features both an entirely reworked VC and matching 2D panel. Smoke effect has been added as well and the FDE has been updated to get better performance in FSX. Original model and airfile by William Dickens and Peperez,crew figures and engines by Dave Eckert and sound by Lawdog. Adaptation for FSX, new VC and 2D panel, smoke configuration and FDE improvement by Michael Pook.
Posted Aug 1, 2016 13:06 by Michael Pook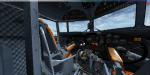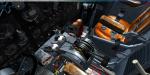 18.10Mb (1232 downloads)
Revised textures repaint for Jan Visser's C-47v3 virtual cockpit (C-47 v3 2016)
Posted Jul 27, 2016 05:05 by Hani Michal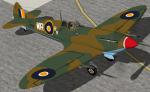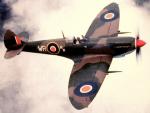 3.30Mb (590 downloads)
Alphasim FS2004/FSX Late Mk.IX textures only. It is the mid-70s and after years of absence, there is a Spitfire that is about to take to the skies in South Africa. This came about due to the acquisition and the funded restoration project led by Larry Barnett. Evelyn as she was affectionately known was named after Barnetts wife. Her first flight after restoration (and others) was undertaken by Lieutenant General R.H.D. "Bob" Rogers, the then most highly living decorated pilot of the South African Air Force, whose career started in WW2 flying clipped-wing Spitfires in Italy from 1944 on wards under the colors of 40 Squadron, the exact badge which appears on Evelyn. He then went on to serve in Korea where he flew P-51D Mustangs and F-86 Sabres. Sadly one day in 1984 while landing after her display flight at our Margate air show, the then pilot (Not Rogers) whose name is not known, applied too much breaking power causing substantial damage to Evelyn. She never flew in South Africa again and was believed to have been sold to the US. Local simmers. Textures by A. Ludick.
Posted Jul 25, 2016 07:51 by Andre Ludick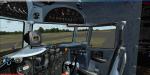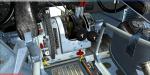 19.55Mb (924 downloads)
This is only a textures repaint for Jan Visser's C-47v3 virtual cockpit
Posted Jul 24, 2016 16:16 by Hani Michal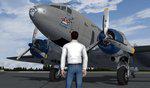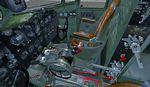 180.82Mb (10111 downloads)
FSX/FSX-SE/P3D Douglas C-47R Skytrain V3.12 Beta This is the next version following Manfred's popular Douglas C-47 Skytrain V2, now featuring a 'Vintage Virtual Cockpit' (VVC), a genuine P&W R-1830 Twin Wasp soundsuite developed by Ted 'Tufun' Wolfgang as well as a fully fledged cockpit-soundsuite, crew communication and audible checklist developed by Daniel Gauthier. Also the flight dynamics have been updated by Alexander as well as some perfections done on the external model by Manfred. Repaints available for the V2 model will still work with this new V3 model although with some restrictions. Look for a new, V3 dedicated C-47 Paintkit by Gordon 'gman5250' Madison ( MJJV C-47 Paintkit.zip ) and further information about using existing C-47 V2 repaints in the C-47 V3 release thread at the Sim-Outhouse FSX forum ( http://www.sim-outhouse.com/sohforums/forumdisplay.php?44-FSX-General-Discussion ). This file now includes the parachute textures missing from the original upload.
Posted Jul 23, 2016 03:52 by uploader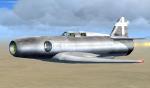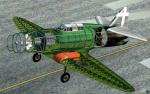 1.34Mb (565 downloads)
This is a fix for the Caproni Campini, which displays the fuselage interior correctly in FSX when pressing the spoiler key. Fix by the IS4G Group, designer of the original model. Uploaded on behalf of IS4G Group by Michael Pook.
Posted Jul 16, 2016 16:27 by Michael Pook