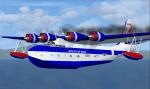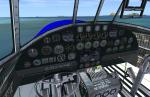 19.07Mb (2213 downloads)
The Sikorsky VS-44 NC41881 (c/n 4403) 'Excambian' was the second of three VS-44s produced by Sikorsky. Construction of the three planes occurred from 1940 to 1942. The VS-44 was the last fixed-wing plane built by Sikorsky. It held the speed record for crossing the Atlantic by flying boats, in both directions. This FSX package is a compilation of all the four great VS-44s George Diemer designed and built for FS2004. The VS-44 will work in both FS2004 and FSX, as all the gauges George Diemer used are compatible in both FSX and FS2004. There are four textures and two different models with slightly different VC and 2D panels, all of them reworked and enhanced. In addition, smoke effect has been added to the aircraft as well. Original model by George Diemer, reworked and enhanced panels and smoke effect by Michael Pook.
Posted Jun 29, 2015 14:51 by Michael Pook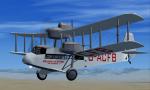 1.04Mb (410 downloads)
This is a missing gauge for FSX Acceleration users. It's the "Nose Up and Down" gauge in the 2D panel for a better view out of the cockpit, which only seems to be working in FSX Acceleration.
Posted Jun 21, 2015 03:42 by Michael Pook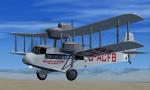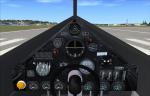 27.50Mb (1061 downloads)
Designed to meet a requirement for a pleasure flying airliner from Sir Alan Cobham (an Airspeed director), the Ferry was an unusual configuration biplane with a third engine mounted in the upper wing. The engine arrangement was designed to give the pilot a better view. The first aircraft G-ABSI Youth of Britain II first flew on 10 April 1932. This is an FSX/FS2004 update and features two models and liveries. The focus of this update lies on both a completely reworked and enhanced VC and 2D panel. In addition to the new panels, smoke effect and lights as well as extended cabin camera views have been added. Original model by Edward Cook and repaint by Jaap de Barre, camera views by Erwin Welker and new VC and 2D panel configuration as well as new smoke effect and lights by Michael Pook.
Posted Jun 21, 2015 01:39 by Michael Pook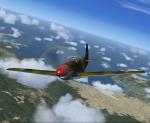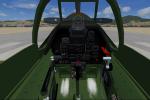 10.51Mb (1280 downloads)
FS2004/FSX Cavalier Mustang V2 In 1957, the last of the active duty F-51s were withdrawn from ANG service. Many of the ex-military P-51s were converted into well-equiped civilian business aircraft. Extra fuel capacity in fixed tiptanks, stronger wingspars and a tall tail like the P-51H were added. Many aircraft were sold to South American countries. Cuban and Dominican Republic (FAD) versions included. Two complete models for 2004/FSX by A.F.Scrub.
Posted Jun 20, 2015 04:08 by A.F.Scrub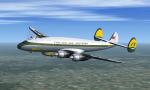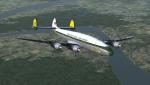 5.03Mb (490 downloads)
FS9/FSX Chicago and Southern Airlines "City of Kingston" textures. Requires L-749 Constellation by Manfred Jahn and team. Textures by Gary Harper
Posted Jun 19, 2015 02:10 by Gary Harper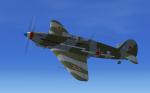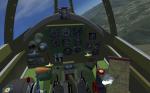 2.73Mb (545 downloads)
Normandie Niemen textures for my FSX / FS2004 Yak-1 (original aicraft: Yak-1 of the Russian female ace Lidya Litvak), additional textures only, needs the original "Yak1_Litvak" file. The Normandie-Niemen Regiment was a fighter squadron then regiment of the Free French Air Force. It served on the Eastern Front of the European Theatre of World War II within the Soviet Air Army. The Yakovlev Yak-1 is a Soviet medium altitude interceptor which made an important mark in the history of aviation and in WW2.
Posted Jun 13, 2015 08:55 by Patrice Grange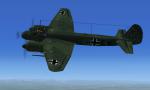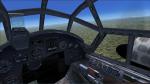 12.82Mb (1927 downloads)
FSX Upgrade for Junkers Ju-88R night fighter. This pretty warbird was made for CFS2 by K.Malinowski and J. McDaniel. An upgrade with certain modifications, like animated stick and rudder pedals for the VC, was made by "Shessi" from Sim-Outhouse. The reconfiguration of the panel with FSX-compatible gauges, the FSX camera views and the weapon effect configuration was made by Erwin Welker
Posted Jun 10, 2015 03:38 by Erwin Welker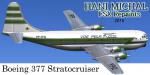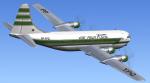 11.62Mb (429 downloads)
Textures only for the freeware "Boeing C-97G Stratofreighter and KC-97G Stratotanker Update" project by Team Strat. Repaint by Hani Michal
Posted Jun 8, 2015 19:45 by Hani Michal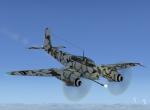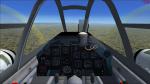 7.50Mb (1237 downloads)
FSX/FS2004 Messerschmitt Me410 Hornisse upgrade with winter camo textures for the great aircraft model with the 50 mm cannon from Kazunori Ito. My upgrade provides a repaint with improved 2D-panel and VC graphics based on the splendit bitmap from Carlos Echevarria with FSX compatible gauges, eight FSX cameras including rear gunner view and weapon configuration. Configuration and VC-panel bitmaps by Erwin Welker
Posted Jun 1, 2015 03:50 by Erwin Welker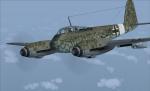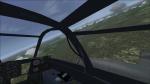 23.38Mb (1699 downloads)
FSX/FS2004 Messerschmitt Me410B1 Upgrade for the great aircraft model from Chris Lampard and Shessi with the splendid 2D-panel from Boelcke and Morton. My upgrade provides an improved and more matching VC with insertable bombsight in FSX and FSX-compatible gauges, nine FSX cameras including rear gunner view and weapon configuration. Configuration and VC-panel bitmaps by Erwin Welker
Posted Jun 1, 2015 03:34 by Erwin Welker