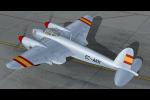 54.10Mb (2316 downloads)
This aircraft was the only one who flew in Spain with Spanish tuition. Its owner was Rodolfo Bay Wright, commander of Iberia and founder of Spantax. The life of this aircraft was short but intense, Bay made several flights with this plane to Villa Cisneros in order to transport lobster Peninsula, was released in the aircraft without dual controls. Model and textures by Dave Garwood & Derek Palmer. Merlin Sounds by Gary Jones. 2d panel. No VC.
Posted Sep 2, 2016 11:48 by Juan Villamor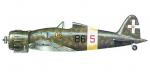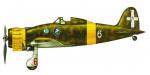 20.45Mb (1202 downloads)
Macchi C.200 Saetta. Update for FSX. New skins, sound. All credits for its creators, Capt. I. D'Attomo and Capt. G.Quai. 20.4MB
Posted Aug 27, 2016 10:19 by Rodolfo Valery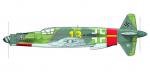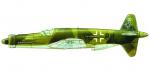 61.59Mb (1581 downloads)
Dornier Do-335 Pfeil. Update for FSX. New skins, sound. All credits for Simtech Flight Design Ltd. 61.5MB
Posted Aug 27, 2016 10:01 by Rodolfo Valery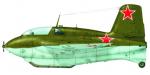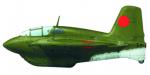 16.67Mb (1354 downloads)
Messerschmitt Me-163 Komet Update for FSX. New skins, effects. All credits for its creators ... David Friswell and Warwick Carter. 14.9MB
Posted Aug 27, 2016 09:35 by Rodolfo Valery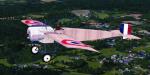 16.06Mb (1931 downloads)
Fokker Eindecker E.III FSX Update. Vc, Gauges, sound, effects. Various schemes. All credits by Mike Huang. 16MB
Posted Aug 26, 2016 19:10 by Rodolfo Valery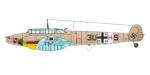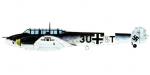 84.12Mb (2018 downloads)
BF 110. The Messerschmitt Bf 110, often called Me 110, was a twin-engine heavy fighter and fighter-bomber developed in Nazi Germany in the 1930s and used by the Luftwaffe and others during World War II.
Posted Aug 26, 2016 18:30 by Rodolfo Valery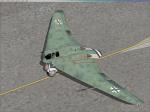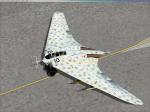 70.22Mb (1751 downloads)
Update FSX Horten HO-229. Static VC, sound, burning effects. 2d panel has been redesigned. All credits for Kazunori Ito. 70.2MB
Posted Aug 26, 2016 15:52 by Rodolfo Valery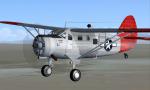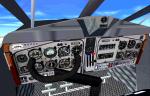 37.78Mb (2997 downloads)
The Noorduyn Norseman was built from 1935 until 1959. It has been used all over the world in both civil and military roles. After WW2, most Norseman were used primarily as bush planes on both wheels and floats, most of them being used in Canada. This is primarily a cockpit and interior update of this great model developed by Brian Gladden for FS2002 and updated for FSX by A.F.Scrub. The package features five beautiful liveries, an entirely new VC, based upon the default DeHavilland Beaver panels and a modified interior. It also now includes smoke effect and co-pilot as well as cabin views, which let you enjoy the entire cabin. In addition, it features the recently posted great authentic sound by John Sylvester. Thanks to Brian Gladden for the original model, to A.F.Scrub for the FSX adaptation and to John Sylvester for the sound and one of the repaints. New VC and modified Beaver 2D panel as well as smoke, camera configuration and interior enhancement by Michael Pook.
Posted Aug 25, 2016 05:28 by Michael Pook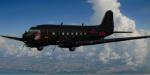 12.26Mb (398 downloads)
A repaint of the Basler BT-67 base pack by Manfred Jahn in "Want to Play?" livery. The Basler would be the ideal aircraft for Black Ops or those deep night runs with its STOL capabilities and its large payload capacity.
Posted Aug 22, 2016 09:32 by David Robles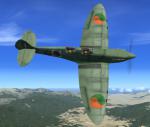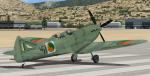 7.29Mb (1333 downloads)
FS2004/FSX Spitfire IX Trainer: Although there were wartime conversions of the Spitfire into a two-seat trainer , the two-seat Spitfire trainer was primarily a postwar program. In 1946, six TR 9 trainers were converted from the standard Mk IX to train pilots for the Irish Air Corps (IAC) Seafire fleet. The Spitfires provided transition training that included gunnery practice since the type was equipped with two .303 Browning machine guns, one in each outer wing bay. Most of the TR 9 aircraft passed to the ground technical training school at Baldonnel where they were used as instructional airframes for the training of aircraft engineers for the Air Corps. Four of the IAC aircraft survived and two went on to join the warbird fleet in the 1970s and later. Complete model,airfile,effects and textures by A.F.Scrub.
Posted Aug 21, 2016 05:02 by A.F.Scrub