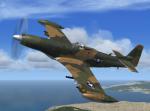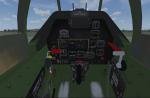 16.00Mb (2055 downloads)
FSX Turbo Mustang III. In 1957, the last of the active duty F-51s were withdrawn from ANG service. Extra fuel capacity in fixed tiptanks, stronger wingspars and a tall tail like the P-51H were added. With new ideas of how to keep the P-5 1 Mustang alive and in service, a Rolls Royce Dart 510 Turboprop was installed in civilian P-51 N6167U. This mod was not funded by the USAF, but by Cavalier. The new modification was called the Turbo Mustang III. Cavalier tried to get the USAF and other air forces interested in the project but no sales were made. Later, Cavalier sold the project to Piper and it became the PA-48 Enforcer. Tested in FSX/FS2004. GMAX model by A.F.Scrub.
Posted Sep 1, 2015 09:10 by A.F.Scrub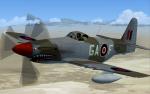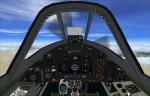 11.78Mb (1272 downloads)
The Martin-Baker MB5 was the ultimate development of a series of prototype fighter aircraft built during the World War II. Neither the MB 5 nor its predecessors ever entered production despite what test pilots described as excellent performance. This FSX/ FSX Acceleration update fixes the issue of the prop being totally black instead of blurred while running in FSX Acceleration. It's still not perfect but it sure enhances the appearence of the plane in flight. In addition, smoke effect has been added to the aircraft as well. This mega package includes ten textures, seven military variants and three racer models. Original model by Alphasim, FSX update by Danny Garnier and additional textures by Nick Bradin. Prop fix and new smoke configuration by Michael Pook.
Posted Aug 23, 2015 04:35 by Michael Pook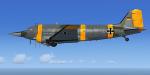 11.28Mb (556 downloads)
Douglas C-47 NASARR Trainer The Douglas C-47 NASARR Trainers were ordinary Skytrains fitted with F-104G noses in order to act as navigational school rooms for budding Starfighter pilots (NASARR = North American Radar and Ranging). Among the air forces using them in this function was the German Air Force, which had five (called Nasenbaer/coati), the Canadian Air Force, which had two (called Pinocchio), and the Belgian Air Force. The paint included represents GAF 14+10. This plane was modified to NASARR Trainer status in 1964 and withdrawn from use in 1973. Model and GAF paint by Manfred Jahn. Previous installation of C-47 V2 Skytrain (DOUGLAS_C-47_V2.ZIP) required.
Posted Aug 23, 2015 03:49 by Mike Lietz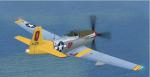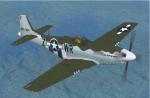 14.53Mb (2228 downloads)
This is an update for FSX of the Alphasim P-51. I have updated the flight dynamics, corrected the contact points, changed the gauges as necessary on both panels for FSX, added a pitch trim gauge, and changed the size and position of the GPS. This is the whole aircraft.
Posted Aug 20, 2015 16:20 by Bob Chicilo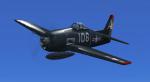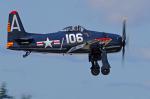 3.48Mb (433 downloads)
A new texture for the Alpha Bleu Ciel Grumman F8F Bearcat for FS9, as updated to FSX by the incomparable Milton Shupe. This paint represents the F8F-2, nicknamed "Wampus Cat" that resides at the Historic Flight Foundation, Paine Field, on the Mukilteo, WA side. It would probably also work with any other FSX compatible version of the Alpha Bleu Ciel Bearcat
Posted Aug 18, 2015 21:56 by Mark Powell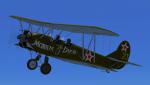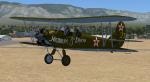 4.82Mb (443 downloads)
nother offering from the Flying Heritage Collection. This time, the NATO named "Mule" - the Polikarpov U-2 (later called the Po-2). This is the texture only, for the Flying Heritage Collections Po-2, for the 6th Guards Regiment "Night Witches". It is for the FSX Po-2 from Goncharov & Belov, as updated by SWingman.
Posted Aug 18, 2015 03:36 by Mark Powell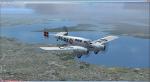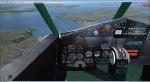 10.56Mb (1222 downloads)
KZ-IV "Zonen" adapted for FSX The KZ-4 is a Danish vintage aircraft build by Kramme and Zeuthen. OY-DIZ is still flying, and is a part of the Danish vintage Aircraft collection in Stauning. It can be seen every year at the annual airshow; the KZ-rally. Original FS2002 Gmax model by by Ole Egholm. Panel, VC and some other cfg updates modified by Danny Garnier
Posted Aug 15, 2015 06:51 by GARNIER D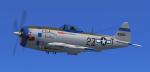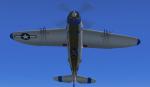 1.62Mb (433 downloads)
Texture File for the P-47-D30 "Bubble Top" that Alpha had released as freeware for FS 2004, modified to FSX by Danny Garnier, representing the P-47-D at the Flying Heritage Collection of Everett, WA. My apologies to anyone this managed to inconvenience. This time, the texture file is included.
Posted Aug 15, 2015 04:23 by Mark Powell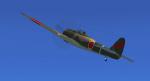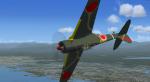 1.32Mb (333 downloads)
This is a texture file for Akemi Mizoguchi's sim of the Ki-43-Ik from "Hagochu's Japanese Fighters 2nd Package" (See link below) It represents the Ki-43 Ib owned by Paul Allen's 'Flying Heritage Collection', at Paine Field, Everett, Washington captured in Rabaul in 1945. The Nakajima Ki-43 "Hayabusa" (Perigrine Falcon) Allied Code Name "Oscar" reportedly shot down more Allied aircraft in WWII than any other enemy aircraft, and was one of the most prevalent Japanese Army aircraft in service. This is the only example of this fighter still airworthy.
Posted Aug 12, 2015 04:37 by Mark Powell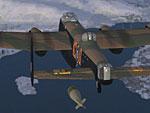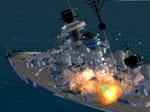 41.94Mb (2581 downloads)
This is a Plane-Design fs9 MkI Lancaster converted and modified for use in FSX. It is a fully flyable aircraft set up to drop a horizontal version of a Tallboy bomb from 14000 ft with a possible impact accuracy of 15 feet using my simulated SABS Bombsight. Lancaster paint and Tallboy droppable object by Koos van Menen of The Netherlands. Special version of the Tirpitz provided by Erwin Welker from which static models were created in SAMM to illustrate the video roll over. Only the upright version is supplied in this package. One of 5 Lancasters used to make a video for the International Bomber Command Centre in Lincoln UK to illustrate interviews with veterans who were on the raid. Package by Ross McLennan.
Posted Aug 4, 2015 21:59 by Ross McLennan