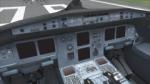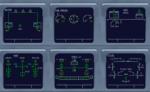 3.04Mb (4233 downloads)
Here is a significant bug fix of the avionics for the stock FSX Airbus A321. This release address holes in the VC instrument panel when all engines and power are shut down. It also enables the full functionality of the lower ECAMS which was never fully implemented by the ACES team (they incorrectly spelled then name of a variable, preventing screen access). You now have six additional screens of aircraft information. This bug fix is supplied as a complete replacement for the "Airbus_A321.cab" file that is located in the aircraft's "panel" directory. Note that these are not replacement gauges, they are corrected A321 stock gauges. Tested with FSX Acceleration under Vista-64. Fix by Peter Honig (a.k.a. Tech Diver).
Posted Apr 22, 2010 10:28 by Peter Honig (Tech Diver)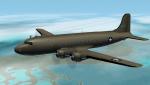 0.01Mb (467 downloads)
The contents of this file will correct some issues from the initial release. Proper naming of in the Aircraft.cfg to use the player air file. Night lighting for the Virtual Cockpit. A missing effects file used in the .dp. Also the missions by Captmercy from his 2006 release of a similar aircraft have been updated to this one. There are two. You can choose taking off from the CFS2 stock Port Moresby or Pen32Win's 12 Mile Berry. Dvslats
Posted Apr 22, 2010 07:04 by Dave Slaski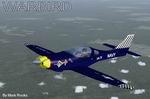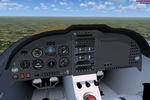 14.19Mb (3256 downloads)
This is Robert Christopher 2004 Flight Simulator Lancair Legacy 2000 Modified and updated completely for Flight Simulator X. Lancair was Founded in 1984 by Lance Neibauer, Lancair has become one of the most successful kit manufacturers in the world. This Aircraft created to the specs of the Lancair IV Turbo Prop Model With a Top speed of 325 Knots. This Aircraft has a new 2D and 3D panel using default gauges. This beautiful little aircraft is painted in WWII NAVY Warbird scheme .All Modifications and textures by Mark Rooks of RDG Aircraft.
Posted Apr 22, 2010 02:55 by admin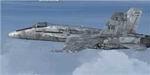 3.91Mb (3801 downloads)
FSX Default F/A-18C Black Knights MARPAT. Repaint of VFMA-314 Black Knights MARPAT. F/A-18C Hornets using Acceleration default F-18. Textures only. By Ray Gagnon
Posted Apr 22, 2010 02:53 by admin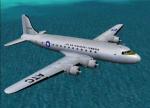 2.14Mb (506 downloads)
These are J. B. Kristensen's original bare metal textures for his FSX DC-4/C-54 converted from DXT3 to Extended 565 format for use in CFS2. I just did the conversion. Requires JBK's C-54 aircraft above. Enjoy.
Posted Apr 22, 2010 02:43 by Tom Sanford, Tango_Romeo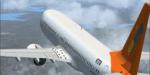 8.41Mb (1599 downloads)
Repaint for the default Boeing 737-800. Sunwing Airlines flies cold Canadians to warm destinations during the winter months...A tribute. Repaint: Ian Mundy
Posted Apr 21, 2010 22:06 by Ian Mundy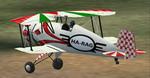 0.47Mb (868 downloads)
FS2004 MSrE M-21 HARAG A Hungarian aerobatic plane by Jozsef Szegedi from 1936. FS2K designed by Gerry Rivera. Install the model with 'YES' for static VC works. Included aerobatic thrust to weight ratio. Mods for FS2K4 works by George Csillag.
Posted Apr 21, 2010 19:13 by GCs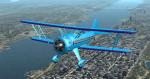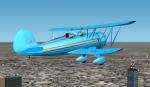 0.42Mb (664 downloads)
Repaint textures for the Waco Classic Biplane by Custom Classics (Available here on SimV), in an "Alice Blue" scheme. Repaint by Don Brynelsen.
Posted Apr 21, 2010 13:30 by Don Brynelsen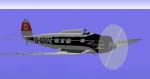 0.07Mb (333 downloads)
FS98/CFS1 Heinkel He 70 "Blitz" - Lufthansa. The Heinkel He 70 was a German mail plane, passenger, liaison, training and bomber aircraft of the 1930s. Although useful, it had a relatively brief commercial career before it was replaced by types which could carry more passengers. As a combat aircraft, it was a not a great success because it rapidly became outdated. Nevertheless, the He 70 was a brilliant design for its day, setting no fewer than eight world speed records by the beginning of 1933. This virtual model represent the Lufthansa Heinkel 70 # D-UJUZ, 1935. Original FS5 model creator: Mike Hill. Panel: Default Hurricane CFS panel. All reworked to FS98/CFS1 with new textures, damage profile and moving parts: Edmundo Abad 2010.
Posted Apr 21, 2010 08:46 by Edmundo Abad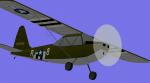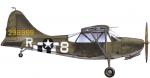 0.82Mb (607 downloads)
The Stinson L-5 Sentinel was a small American liaison aircraft built by the Stinson division of Consolidated-Vultee, before and during World War II. Began his life as the pre-war Stinson Model 105 Voyager. When World War II broke out, the Voyager was redesigned and then entered into service as a liaison aircraft. It also flew in the artillery spotter role and as an air ambulance. The later model L-5s had their fuselages modified to accommodate one stretcher patient. About 3591 Sentinels were built during WWII for the US Army Air Force and the US Marines. Original FS5 model creator: Jerry Arzdorf. Panel by: J.L.Stubbs All reworked to FS98/CFS1 with new textures, damage profile and moving parts: Edmundo Abad 2010. Repainted as USAAF Stinson L-5 # 298989, Normandy theater, with "Invasion Stripes" on bottom surfaces.
Posted Apr 21, 2010 08:45 by Edmundo Abad