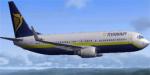 3.12Mb (4126 downloads)
Ryanair EI-DAR on the default FSX B737. It's my first texture so please excuse mistakes. Enjoy!
Posted Feb 17, 2010 18:55 by Daryl O'Connor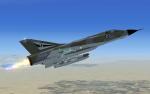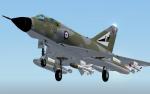 3.02Mb (3526 downloads)
FSX/FS2004 Mirage III 0 RAAF (Royal Australian Air Force), 3 different weapon loads, repaint only. This will add 3 aircraft (clean, Matra 530 and bombs) wearing the RAAF traditional paint (grey/green camo) used during the 60/70, to my FSX/FS2004 Mirage III E Camo package with VC. Needs the file Mirage_Tanguy_Camo.zip here: Designed by Patrice Grange, Feb 2010
Posted Feb 17, 2010 16:28 by Patrice Grange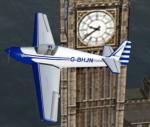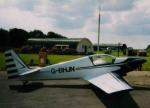 0.41Mb (411 downloads)
UK registered Fournier RF4-D: G-BHJN, old livery. Adds missing thumbnail and removes superfluous files. (apologies for error)Kazunori Ito's original model, FSX update package and panel patch required. Panel Patch above.
Posted Feb 17, 2010 16:12 by Jean-Luc Peters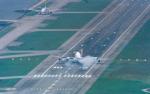 17.98Mb (15142 downloads)
I have created the next in, The Most Dangerous Airport Mission Series: namely Kai Tak. The missions are a historical nature, both for the airport and the aircraft. The flight is a fictional charter British Airways flight. The Kai Tak airport was rated as the one of the most dangerous airports, due to it's approach, it has a 45° right bank just, before landing on runway 13. The airport was famous for it's approach through, flying through the high raising buildings of Hong Kong, with regular crosswinds, which have created numerous problems for many a pilot. So I decided to put these two together in a mission to be enjoyed as a challenge. I have created the following 4 options: FSX - Day - Stormy weather FSX - Night - Stormy weather Online - Day - weather Online - Night - weather
Posted Feb 17, 2010 15:06 by Robbie Albers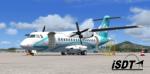 4.11Mb (3281 downloads)
Textures only for the iSDT ATR-42 in the colours of Air Dolomiti, an italian airline. By Marius Krämer.
Posted Feb 17, 2010 13:28 by Marius Krämer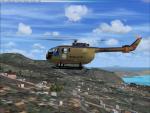 2.25Mb (512 downloads)
Bo-105 MackenzieHill textures only for the Bo-105 by Guther Kram
Posted Feb 17, 2010 11:29 by benimix

10.41Mb (12194 downloads)
ANTONOV An-26 for FS9/FSX. Known multi-purpose Russian transport, which continues to fly in many countries of the world. This model formed with the purpose to create a full package of this airplane including in-depth VC and capability of activity simultaneously in FS9 and FSX. The special attention I is specially made for the fans of transport aircraft - has given to development in-depth VC and animation. Model, 2Dpanel, xml-gauges, VC-effects, 4 textures, 3D crew. In-depth manual is applied, necessarily read. Juan Carlos Gregori
Posted Feb 17, 2010 09:12 by Juan Carlos
20.86Mb (3707 downloads)
Antonov An-2 for FSX SP2/Acceleration (wheel and ski version) Legendary multi-purpose Russian biplane. Complete with VC. Autor - juancarlos. Sound/Gauges Correction / Engine / all known updates Ground handling & more Regional service in Cuba
Posted Feb 17, 2010 08:59 by Juan Carlos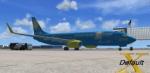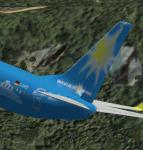 2.04Mb (1754 downloads)
Textures only for the default 737-800 in the colours of Tuifly (ARD-Fernsehlotterie), a German airline. By Marius Krämer.
Posted Feb 17, 2010 08:38 by Marius Krämer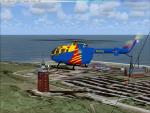 2.60Mb (266 downloads)
Bo-105 D-HFHV German Rescue textures only for the Bo-105 by Guther Kram
Posted Feb 17, 2010 07:04 by benimix