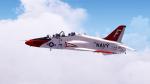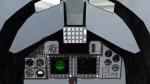 40.34Mb (1483 downloads)
FSX / P3Dv3 (not v4): Update and repack IRIS T-45 Goshawk. This is a two-seater training reactor, being a variant of the BAE Hawk training aircraft. The T-45 was jointly manufactured by the US companies McDonnell Douglas (later integrated into Boeing) and the British British Aerospace. It is a training aircraft specially designed to operate from the deck of an aircraft carrier. Various skins, effects and revised Vc, reconfigured gauges. Two textures of my authorship added and other details. All thanks to IRIS for its magnificent model and those who made previous details. Enjoy....
Posted Aug 24, 2018 18:57 by Rodolfo Valery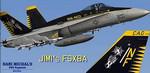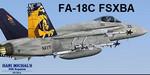 215.73Mb (443 downloads)
This is a paint-kit for the New FSXBA Hornet 2014. I have remodeled it from the original texture for my own use so is have my personal annotation. This paint kit have two versions I have used to paints in some different layouts that was easiest to use in two versions to economizing PC system. It great stuff and is 100% freeware, of course will be grateful if you add the author name in your publications. This paint kit has made with corel PHOTO-PAINT and after saving the the files in .psd some layers effect maybe has back to default and you will have to work that effect transparences or other effects.
Posted Aug 24, 2018 15:34 by Hani Michal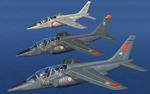 22.05Mb (480 downloads)
3 Textures for FSX Alphajet from AlphaBleuCiel, reworked native FSX/P3D by Bluebear : - Prototype 01 Dassault-Breguet-Dornier - E25 314-UK Armée de l'air - E115 705-MR Armée de l'air with all news files ".bump" and ".specular" Texture only. See READ-ME for required plane files. Repaint by Darmon
Posted Aug 21, 2018 06:21 by DeclanMac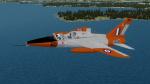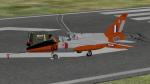 1.09Mb (419 downloads)
FSX / P3Dv3 Additional texture for Folland Gnat XS105 4 FTS, Royal Air Force 1968. All the merits for Shimshed its creator ... Enjoy
Posted Aug 16, 2018 07:01 by Rodolfo Valery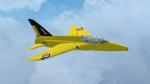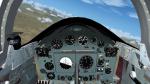 44.84Mb (1420 downloads)
FSX / P3Dv3 Folland Gnat. This a British compact swept-wing subsonic fighter aircraft that was developed and produced by Folland Aircraft. Envisioned as an affordable light fighter in contrast to the rising cost and size of typical combat aircraft, it was procured as a trainer aircraft for the Royal Air Force (RAF) as well as by export customers, who used the Gnat in both combat and training capacities. Revision of the Shimshed model. Sound, gauges and multiple skins. All the merits to those who have made previous improvements and to Shimshed its creator .... Enjoy. Not compatible with P3D4
Posted Aug 15, 2018 14:02 by Rodolfo Valery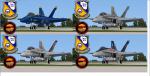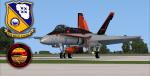 698.00Mb (1654 downloads)
Auto installer, package includes 56 Navy vatiations. The Microsoft FSX: Acceleration/Dovetail FSX: Steam Boeing F/A - 18 Hornet must be installed prior for this aircraft to function properly. VRS TACPACK is required for deployment of weapons. Handling Justin "Jimi" Hendrix Flight Control system Orion Lyau Justin "Jimi" Hendrix 3D Modeling Jamal "SpIns" Ingram Corrado La Posta HUD/Avionics/Gauges: Jivko Rusev Scott Printz Dino Cattaneo Orion Lyau Justin "Jimi" Hendrix VRS TACPACK Integration Corrado La Posta Simon "Kea" Ed Akridge Justin "Jimi" Hendrix Textures: Groom Lake Simulations Scotty "Shylock" Berge Jamal "SpIns" Ingram Jonathan Butler Hanimichal P-Woogey Sound: D Dawson Ben "Razor" Dudley Effects: Christian "Sludge" Snow Justin "Jimi" Hendrix
Posted Jul 28, 2018 03:57 by T.Marson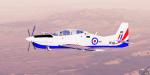 7.81Mb (885 downloads)
Update of Embraer Tucano for FSX / P3Dv3. Fix for Vc copckit, missing gauge aggregate (RMI) Model Simshed, for them all the merits. Enjoy
Posted Jul 27, 2018 08:44 by Rodolfo Valery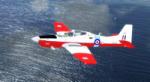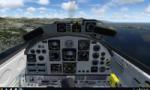 51.50Mb (1877 downloads)
Embraer Tucano update for FSX / P3Dv3 (not v4). Tucano is one of the most successful turboprop trainers in the world. Originally from Brazil, the Tucano was manufactured under license by Shorts of Belfast for the Britsh Royal Air Force. The basic two-seater trainer was equipped with improved turbocharged engine and stronger fuselage. Fixed props, sound, Vc copckit adjusted to real, on the Simshed model, with skins from several authors. To them all the merits.
Posted Jul 24, 2018 18:15 by Rodolfo Valery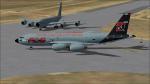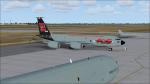 1.52Mb (170 downloads)
Textures only for the AI KC135 from MAIW. French KC-135RG at 50 years of French Strategic Air Force on October 3, 2014 at Istres AB for AI Traffic MAIW MGAI KC-135R FAF Refueling
Posted Jul 23, 2018 14:31 by Fabien RAOUL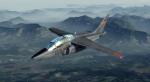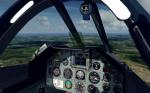 76.53Mb (4817 downloads)
Dassault/Dornier Alphajet-E FSX native for FSX / P3Dv 1-4+ Dassault/Dornier Alphajet-E By AlphaBleuCiel converted to FSX native format with kindly permission by JP Bourgeois (Bee Gee) The package includes the native FSX model converted by Bluebear, with 34 liveries (incl Patrouille de France Flyboys set), Panel textures by Ed Wells. 2D panel and a working 3D virtual cockpit with XML gauges by Philippe Wallaert and Bluebear. Airshow smoke system and HUD.FPDA Boeing Callouts sound by Jimmy Foong, Sound gauge by Doug Dawson. have fun July 2018 Bluebear
Posted Jul 16, 2018 05:28 by Bluebear