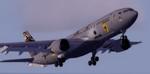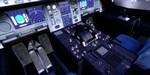 64.78Mb (2075 downloads)
FSX/P3D >v4 Airbus A330-300 MRTT German Tanker package (Updated). The Airbus A330 Multi Role Tanker Transport is an aerial refuelling tanker aircraft based on the civilian Airbus A330. A330 MRTT Model by Thomas Ruth. Added the better Thomas Ruth VC with updates by Chris Evans and Louis Quintero. (To show FMC in panel - FSX : Go to Views -Instrument Panel. P3D: Go to Vehicle - Instrument panel). Fixed wheel levels. I included the great textures by Thomas Duessel. Custom A330 sounds included. Assembled and packaged by Chris Evans
Posted Feb 15, 2018 12:54 by chris evans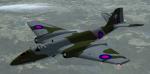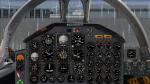 6.61Mb (971 downloads)
The Canberra was the first light bomber jet launched just after the end of WW2. Original model by Kazunori Ito. Panels for wide and standard screen (no VC), gauges including GPWS callout by Philippe Wallaert. See instructions in the readme.txt file. Nice flights!
Posted Feb 10, 2018 05:05 by Philippe Wallaert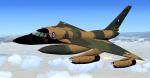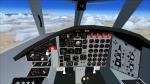 10.48Mb (1217 downloads)
The Convair B-58 Hustler was the first operational jet bomber capable of Mach 2 flight. The aircraft was developed for the United States Air Force for service in the Strategic Air Command (SAC) during the 1960s. It used a delta wing, which was also employed by Convair fighters such as the F-102, with four General Electric J79 engines in underwing pods. It carried five nuclear weapons; four on pylons under the wings, and one nuclear weapon and fuel in a combination bomb/fuel pod under the fuselage, rather than in an internal bomb bay. Replacing the Boeing B-47 Stratojet medium bomber, it was originally intended to fly at high altitudes and supersonic speeds to avoid Soviet fighters. The B-58 was notorious for its sonic boom, which was often heard by the public as it passed overhead in supersonic flight. The package is an FSX/P3d (V.3) update of my previous update, now including the original livery and two new Camo repaints.VC and 2D panel are now equipped with new (more authentic) gauges with GPS, radios and radar in the popup windows. Automatic smoke and afterburner added. Thanks to Massimo Altieri for the original FS2004 model and to Philippe Wallaert for some of the gauges as well as to the unknown designers of the other gauges used with this update. Also thanks to Erwin Welker for the 2D panel design. Panel updates, smoke and afterburner configuration as well as new Camo repaints by Michael Pook.
Posted Feb 7, 2018 06:41 by Michael Pook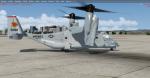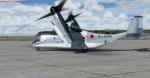 102.89Mb (2221 downloads)
Texture Package v3.00 | FSX/P3D Repaint Package For Maryadi's MV-22B Osprey R2.0. -*V3 Changelog*- /Adapted package for version R2.0 of Maryadi's MV-22B /Added new Japanese Self Defense Force texture, which was spotted in Texas of Dec 2017. /Updated "title" entries in aircraft.cfg for consistancy. Because of this, some aircraft may be substituted differently for players flying with verion 1 or 2 of this package. /Added description for HMX-1 paint. Repaints include these squadrons: x2 VMM-163 Ridge Runners x2 VMM-262 Flying Tigers x1 VMM-264 Black Knights x2 VMM-265 Dragons x1 VMM-266 Fighting Griffins x2 VMM-268 Red Dragons x2 VMM-363 Red Lions x1 HMX-1 Nighthawks x1 Japanese Self Defense Force; 14 paints total. Painted by Letourn, assembled by JS. HMX-1 and JGSDF painted by JS.
Posted Jan 18, 2018 17:35 by JS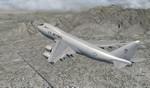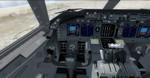 77.30Mb (1226 downloads)
FSX / P3D > v4 Boeing 747-400F with Boeing YAL-1A Airborne Laser Testbed theme livery (updated). Project Opensky did not update the YAL -1A into a FSX model so this is a mock up adding the textures to the FSX B744 cargo model. FSX native model by Project Opensky assembled and upgraded with the upgraded Boeing 747 internal cockpit (VC) from Alejandro Rojas Lucenda (Manual included). Model includes opening cargo doors, stairs (FSX - Go to Views - Instrument Panel -Posky Utility. P3D go to Vehicle - Instrument Panel -). Included CF engine sounds from BrandonG, with realistic jet whine to make your flight sound great. Thank you to Project Opensky for their contributions to the worldwide community of flight simulation. Textures by Project opensky team member. Package includes 747 manual. Also includes the Boeing 747 VC textures upgrade. This give a much clearer 747 interior virtual cockpit look. Zip preview for larger pictures. Previous version had 19989 downloads. Assembled and edited for P3D 3 / 4 & FSX by Chris Evans.
Posted Jan 18, 2018 15:20 by chris evans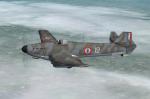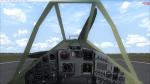 31.69Mb (955 downloads)
FSX Loire Nieuport LN401 (French answer on the German Ju-87 Stuka), another great CFS2-plane from Baldy and UncleTGT converted for FSX Acceleration. Hood slides, wings fold, tailhook goes up&down, flaps work, extra 2D-panels and acceptable VC with French gauges. Rob Barendregts Spitfire cannons and Lazarus Starkweathers "poor man's Tack-pack" give a lot of fun. Enjoy!
Posted Jan 16, 2018 17:30 by Erik Hertzberger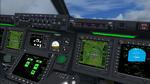 119.86Mb (8854 downloads)
MV-22B for FSX and P3D. Created to fill the gap unavailability good model on FSX and P3D model, gauge, sound, animation and flight dynamic build as close as possible. this not perfect work but can be compare to payware available till this aircraft build. It difficult and too complex to build and fly, just enjoy flying and having fun with this freeware/Donation MV22B. Maryadi
Posted Jan 11, 2018 12:11 by admin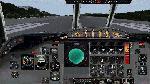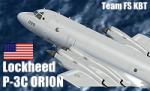 69.76Mb (1116 downloads)
Fully reworked 16/9 - 2D panel (FSX/P3Dv3 or FS2004) with a mix of instruments and bits of bitmaps from everywhere, some from photographers in Airliners.net. A dubble choice because the FSX VC is not so beautiful than the FS2004 model (working in P3Dv3 but … ) and I was unable to merge that last one to the FSX model. THIS folder is composed exactly with the former panel FPv2 and with the lacking radios added ! (Not compatible with P3Dv4)
Posted Jan 4, 2018 13:36 by Pierre Fasseaux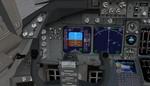 0.25Mb (803 downloads)
VC Views fix for FSX AND P3D of the P3D V3 & 4 / FSX Lockheed C141B Starlifter McChord AFB package. It came to light that some users could not view the VC in the C141. The VC was way off to the front. I tested the file in P3Dv4 without problem but some users differ. Anyone who has this problem - this should fix it:
Posted Jan 1, 2018 11:29 by chris evans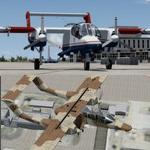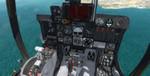 21.19Mb (2624 downloads)
P3D V3 & 4 / FSX Rockwell OV-10D USMC and Civil Air Patrol twin package. Tim Conrad original OV10D converted to FSX native format by LLS. Added USMC and CAP textures by Tim Conrad and Ken Glazer. North American Rockwell OV-10 Bronco is a twin-turboprop light attack and observation aircraft made in the US between 1965 and 1986. The aircraft is still in use today. Included engine sounds. Adjusted wheel levels and eyepoint. Assembled and edited by Chris Evans. Tested only in P3Dv4 but should be ok in FSX and earlier P3D versions.
Posted Dec 31, 2017 09:01 by chris evans