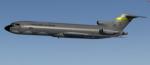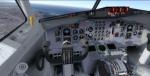 60.62Mb (1443 downloads)
Boeing 727-200 Fuerza Aerea Colombiana (Vulcano). Model by TDS. VC by Thomas Ruth. Textures by PhotoshopFSX
Posted May 2, 2020 06:27 by PhotoshopFSX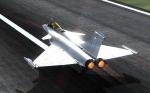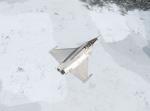 11.35Mb (830 downloads)
Indian Air Force Dassault Rafale M. Model by Bruno "Thor's Hammer" Merelle Only Texture by Kalyan Mukherjee Installation: Copy Paste the texture files into the default Rafale texture folder Model can be downloaded here:
Posted May 2, 2020 00:45 by Kalyan Mukherjee
47.77Mb (2142 downloads)
FSX/P3D Boeing C-22 USAF package. The C-22A and C-22B are Boeing 727 aircraft used by the USAF mainly for transporting National Air Guard personnel. Boeing made the classic 727-200 between the early 1960's to 1984. It has a max. range of 2700nm. Boeing 727-200 model by TDS/ Tenkuu Developers Studio with Thomas Ruth's great Boeing 727 VC added. Includes utility for ground services, Passenger bus, cargo, stairs, refuelling truck etc (find it under - Views - Instrument panel - Util) Thomas Ruth VC added and aircraft.cfg edited to allow correct VC views. The VC includes working wipers, Honeywell FMC and more. See Panel manual for more info. Used the TDS native FSX Boeing 727-200 model and paintkit. See panel docs to get the best out of the VC. Zip preview for more imgages. Textured and assembled for P3D v4.5 and should be ok in older P3D & FSX by Chris Evans
Posted Apr 2, 2020 09:13 by chris evans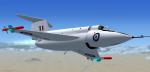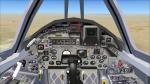 16.09Mb (1031 downloads)
This is a panel update for the Saunders Roe SR-53, designed and posted by Hubert Mueller. It's a great model but definitely deserves better panels. So here is a panel update including all the required gauges as well as automatic exhaust and afterburner effects. As the designer didn't include an E-mail address I couldn't ask his permission but I trust he won't mind me posting the entire package without it - it's always easier for users to get a whole package instead of having to install bits and pieces into an existing package. So this is the whole aircraft. I didn't change anything in the aircraft's look, just the panels and added effects. Thanks to Hubert Mueller for his nice model. Panel update and effects by Michael Pook.
Posted Mar 31, 2020 12:47 by Michael Pook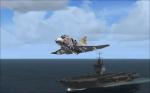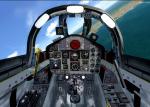 30.31Mb (4119 downloads)
F-4 Phantom II for FSX and P3D incl. v4.5. FEATURES: 1) Animations All flight controls correct in sense and direction. Front canopy : shift-e Rear canopy : shift-e-2 Tailhook - x key or assigned tailhook Wingfold - wing fold key key Drag chute - thrust reverse FSX native material, animations and conditions. Finally cracked the roll spoiler-aileron animation sequence. This is the basic air defense-equipped model. More to follow latter, as this one is a tedious convert process. Made available by Alphasim's generous freeware policy, and with the permission and encouragement of Phil at www.virtavia.com.
Posted Mar 29, 2020 01:53 by Anon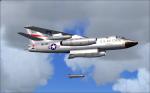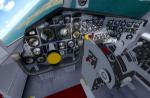 23.41Mb (1704 downloads)
Fighter pilots make headlines Bomber pilots make History. Alphasim (www.virtavia.com) Douglas B-66 Destroyer light bomber for FSX/P3D. FSX materials, full VC, extra nuclear strike options (B.28 laydown). B-66B, RB-66B and EB-66B models. B-66 by alphasim. Conversion, B28 stores by YT Effects by Drongo-(thanks!)
Posted Mar 29, 2020 01:04 by Anon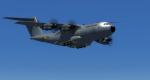 6.31Mb (1321 downloads)
Spain air force textures for the Airbus A400M by Patrick Le Luyer.
Posted Mar 24, 2020 09:48 by archive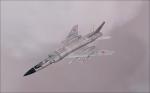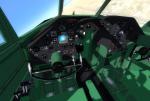 18.16Mb (1330 downloads)
SAMDIM FIDDLER in FSX native. The largest fighter yet built, this massive interceptor served with the PVO for 30 years. X materials, all the custom animations, added pilots. Nice model, note: no rudder. I don't know why Dimitry skipped that. I have no recommendations for a VC, there are 2D packages online, check the library's. I use the Alphasim Tu-22 VC. You'll have to show some adaptability and work out what y'all want for a VC. (Added the Cookpot VC by admin) Extra paints by Lazerbeak and Y.T. Pilots by Piglet Model:Dimitry Samborski FSX convertion: LLS
Posted Mar 22, 2020 01:23 by Anon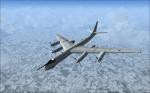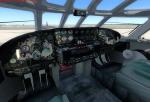 59.50Mb (2915 downloads)
Samdim BEAR pack for FSX and P3D. TU-95MS Strategic Bomber and TU-142 MPA. Loads of kewl animations- set some turbulence and watch the wings and engines. VC - Vlad's BEAR included.
Posted Mar 21, 2020 03:53 by Anon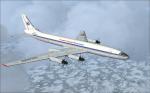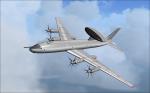 60.37Mb (1785 downloads)
Tu-114 CLEAT, Tu-126 MOSS, by Dimitry Samborski FSX native materials, prop treatment, DDS DXT3 textures, Tu-114 VC is full cabin, see readme for details.
Posted Mar 21, 2020 03:33 by Anon