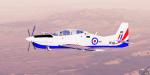 7.81Mb (996 downloads)
Update of Embraer Tucano for FSX / P3Dv3. Fix for Vc copckit, missing gauge aggregate (RMI) Model Simshed, for them all the merits. Enjoy
Posted Jul 27, 2018 08:44 by Rodolfo Valery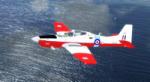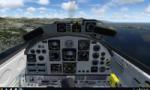 51.50Mb (2105 downloads)
Embraer Tucano update for FSX / P3Dv3 (not v4). Tucano is one of the most successful turboprop trainers in the world. Originally from Brazil, the Tucano was manufactured under license by Shorts of Belfast for the Britsh Royal Air Force. The basic two-seater trainer was equipped with improved turbocharged engine and stronger fuselage. Fixed props, sound, Vc copckit adjusted to real, on the Simshed model, with skins from several authors. To them all the merits.
Posted Jul 24, 2018 18:15 by Rodolfo Valery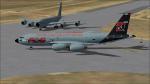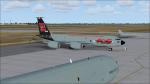 1.52Mb (192 downloads)
Textures only for the AI KC135 from MAIW. French KC-135RG at 50 years of French Strategic Air Force on October 3, 2014 at Istres AB for AI Traffic MAIW MGAI KC-135R FAF Refueling
Posted Jul 23, 2018 14:31 by Fabien RAOUL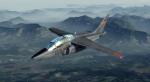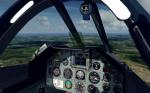 76.53Mb (5090 downloads)
Dassault/Dornier Alphajet-E FSX native for FSX / P3Dv 1-4+ Dassault/Dornier Alphajet-E By AlphaBleuCiel converted to FSX native format with kindly permission by JP Bourgeois (Bee Gee) The package includes the native FSX model converted by Bluebear, with 34 liveries (incl Patrouille de France Flyboys set), Panel textures by Ed Wells. 2D panel and a working 3D virtual cockpit with XML gauges by Philippe Wallaert and Bluebear. Airshow smoke system and HUD.FPDA Boeing Callouts sound by Jimmy Foong, Sound gauge by Doug Dawson. have fun July 2018 Bluebear
Posted Jul 16, 2018 05:28 by Bluebear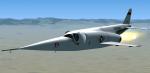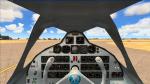 23.02Mb (808 downloads)
The X-3 was a prototype developped by Douglas in the fifties to beat the sound barrier what it never does because it was underpowered. Credit: Kazunori Ito for the original model E.J. Wells for his texture enhancements Erwin Welker for the 2D panel yoke Michael Pook for panel configuration, vc light and smoke and burner effects. Panels and gauges for wide and standard screen, VC modifications by Philippe Wallaert. See instructions in the readme.txt file.
Posted Jul 2, 2018 05:40 by philippe Wallaert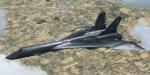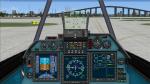 6.76Mb (1572 downloads)
The MIG-31 Firefox is a fictionnal aircraft visible in the Clint Eastwood's movie. Original design by Owen Smoot. Panels for wide and standard screen (no VC) by Philippe Wallaert. See instructions in the readme.txt file.
Posted Jul 2, 2018 02:04 by philippe Wallaert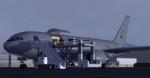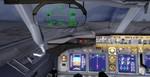 65.86Mb (4627 downloads)
FSX/P3D>v4 Boeing KC767 (KC46) USAF package. The Boeing KC-767 is a military aerial refueling and strategic transport aircraft developed from the Boeing 767-200ER. Package includes Boeing 767 2d panel as well as the advanced 737-800 VC added. Includes utility for ground services, cargo, stairs, etc (FSX find it under - Views/P3D Vehicle - Instrument panel - - Posky Utility) The great native FSX Boeing KC767 from Project Opensky/Skyspirit will be enjoyed by many more people who do not know how to install a VC, views, exits, Utilities etc into a FSX native model. The layout fof the 767 cockpit is not a million miles away from the advanced 737-800. Added the Philippe Wallaert Boeing 767 2d panel plus Alejandro Rojas Lucena/FSND fantastic revised Boeing 737-800 VC model. Added HUD. This VC model includes Working wipers (right mouse click on switch) with rain effect. Switches for LCD Screens, EICAS, PFD, MFT. Autobrake switch. Opening pilots window. Cabin Lights switch. Realistic FMC. Ground Proximity Warning System (GPWS), More Realistic night VC textures. There are custom Boeing sounds included for that extra realism. Jetways also edited (Ctrl j). Exits, wheel levels and views corrected for FSX/P3d. I have added the high quality textures by Stephen Groom and added 767 sounds for more realism. Fixed viewpoints and jetways. See VC docs to get the best out of the VC and FMC. Packaged for P3D/FSX by Chris Evans.
Posted Jun 21, 2018 11:03 by chris evans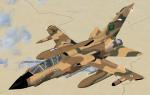 5.55Mb (790 downloads)
Textures only for the IRIS Tornado GR4 package. Something similar is available from another offering but it just didn't do justice to the depicted plane as that model had glaring imperfections that made it look 'unfinished'. I have however spent much time to ensure that I give you the best possible texture set for the aircraft in question, I had to improvise much here and there to make things work as far as the camouflage pattern is concerned, and I trust that you'll enjoy it as much as I do. Also compatible with P3d up to V3 (Not v4)
Posted Jun 17, 2018 00:02 by Andre Ludick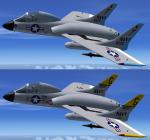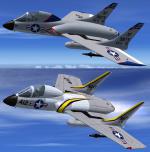 44.14Mb (895 downloads)
This is an updated version of the original package offered by J.E.Narcizo, which now includes improvements made to the original texture set and an extra 3 brand new texture sets, which was requested by a close simming buddy. One texture set (129650) has ALHPA-channelling to give one a polished metal effect. You may wish to rather use these textures sets with the latter improvement to the package by either Messrs. Scrub or was it Welker…can't remember, I can start blaming age for that. A WORD OF WARNING THOUGH: You'll not be able to use texture set 129650 with the latter offering as it has problems rendering textures that are ALPHA-channelled – Why? I don't know.
Posted Jun 16, 2018 12:55 by Andre Ludick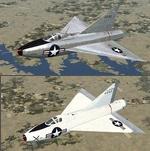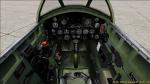 185.01Mb (1698 downloads)
FSX/P3D Convair Model 7002 XF-92A by Milton Shupe, Rick Mackintosh, Brian Alexson, Scott Thomas, Hans-Joerg Naegele, Jan Rosenberg, Nigel Richards, Pilot Figure by Jan Visser, and Tire textures by Mike Kelly. The Convair model 7002 or (P-92), a delta winged turbojet airplane, better known as the XF-92A, was the first in a long line of American Delta Winged Aircraft. The XF-92A was a single seat, jet propelled research fighter-type land plane. Characterized by a 60º delta wing and a large vertical tail, the wing planform of the XF-92A was an equilateral triangle with a span of 31'4". With no separate horizontal tail surfaces, the elevons (combined elevator/aileron) provided the pitch and roll control for the aircraft. The authors of this package honors that development and testing that propelled the advancement of the delta wing concepts and use. IMPORTANT NOTES: Your Sim's Realism settings must be set to at least Medium for this product to work. XML TOOLS must be installed to get full benefits of "G" and AoA effects. See the DOCS folder for simple installation based on your Sim.
Posted Jun 4, 2018 22:47 by Milton Shupe