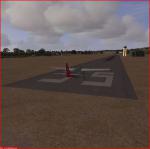 0.71Mb (650 downloads)
Flying a Cessna Grand Caravan in early evening, take some tourists to 3 Greek Islands. Namely to Naxos, Mikonos and Syros. No additional downloads should be required. Some extra 'eye-candy' are included in the mission.
Posted Feb 28, 2017 18:03 by Don Olsson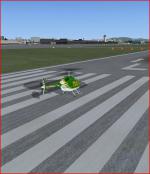 1.64Mb (267 downloads)
Using a faster Bell Jet Ranger Helicopter, make a brief tour of mostly the temples in the Japanese cities of Nara, Kyoto and Osaka. The helicopter used seems to be only available from Flightsim. It is much faster than the FSX supplied version. You likely will want to keep your FSX scenery slider fairly high.
Posted Feb 22, 2017 15:31 by Don Olsson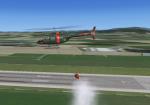 4.51Mb (289 downloads)
Its time to do some Training with the Bambibucket. A short Mission to improve your Helicopter Skills. For FSX Acceleration only!
Posted Feb 10, 2017 08:28 by Jens Laimgruber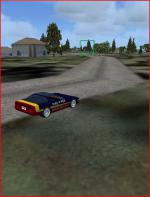 0.28Mb (136 downloads)
Drive 1 lap in an Orion Industries Chevy Corvette INDYPace Car at Daytona Beach in Daytona Beach, USA. I could not locate any drivable Speedway (free) FSX addon. Although there are some scenery addons, they are not solid to drive on. This mission use a circular roadway essentially where the Daytona Race course is located. You might want to use low autogen scenery for a better view of the road. You drive through a green hoop to start and end a lap. You will be timed. See how well you can do! The downloaded pace car drives and sounds quite well in my opinion. ***************************************** This is about my 50th upload, all done fairly recently. Close to 15,000 downloads so far. I likely won't be uploading missions as frequently as in the past.
Posted Feb 8, 2017 17:33 by Don Olsson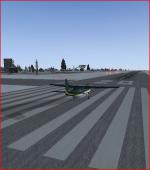 0.92Mb (623 downloads)
Take off in a Cessna C208B Grand Caravan from an Era Alaska hub at Nome airport. Fly to Moses Point and drop off some fire fighters, then on to the hub at Unalakleet airport.
Posted Feb 6, 2017 08:28 by Don Olsson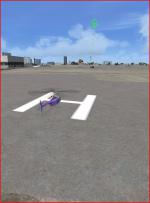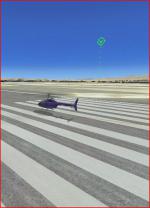 2.00Mb (270 downloads)
(1) Take off in a Bell 206B JetRanger from Reno/Stead airport in Reno, visit some of the sights and fly to a Reno/Tahoe Intl helipad in Reno, Nevada plus a bit more. (2) Take off and go to the Las Vegas, Nevada, USA strip. Transfer to the Batmobile and follow directions after that.
Posted Feb 3, 2017 17:11 by Don Olsson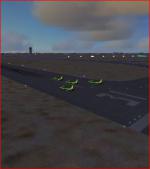 2.28Mb (292 downloads)
This is the 3rd (and last) mission using the BAE Hawks in 4 aircraft display form. Saudi Hawks display team from King Faisal AB airport in Tabuk, Saudi Arabia to the Al Bir highway airport in Saudi Arabia, on to Fly-bys at King Hussein airport in Jordan and Eilat in Israel and land at Taba Intl airport in Taba, Egypt.
Posted Jan 31, 2017 17:51 by Don Olsson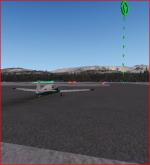 4.69Mb (549 downloads)
Take off in a Mooney Bravo from Skagen airport in Stokmarknes, Norway, fly to, and land at, Helle. Continue onto Leknes airport.
Posted Jan 30, 2017 10:00 by Don Olsson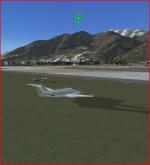 2.75Mb (626 downloads)
Swiss mission starting from Locarno airport and fly 1 of 3 aircraft (your choice) to Samedan airport. This short mission is meant to be flown using ATC contact & be representative of more typical actual flight operation using ATC..
Posted Jan 28, 2017 16:01 by Don Olsson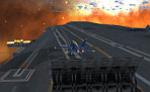 66.33Mb (922 downloads)
This adventure starts in Hamburg (Germany) and will bring you to several places in the north of Germany (and Europe). You will fly together with a German co-pilot and a British special agent. Your Co-Pilot knows the terrain of north germany and he informs you step by step about the points of interest of the mission. You have to find and save the ring. Have fun!
Posted Jan 23, 2017 05:17 by Ruediger Rook