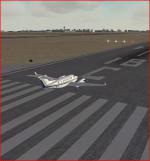 0.59Mb (547 downloads)
Take off in the evening on an IFR flight (using the GPS) in a Beechcraft King Air 350 from Amsterdam, Netherlands to Rotterdam. Switch to the Lear Jet and fly to Antwerp. Switch there to the Beech Baron, fly to, and land at, Brussels National airport in Brussels, Belgium. Decided to not include a reward. Presumably you already have plenty of them!
Posted Jun 29, 2018 13:12 by Don Olsson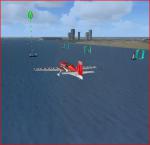 0.26Mb (142 downloads)
For Father's Day in the USA. Take off and fly the Red Bull Air Race in an Extra 300S from Nephisasia airport in TOKYO, JAPAN. The mission is listed as an advanced level mission in the racing category. The 13 gate Pylon course has been numbered according to the path given in the required small (1.76mb) scenery addon available recently in Simviation. A good time for completion of the race course is
Posted Jun 14, 2018 16:53 by Don Olsson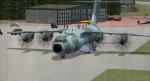 32.49Mb (812 downloads)
Please download and install JomsomEvacPartI first. Part II...Evacuate the Jomsom resort guests and fly them to safety. On departure from Jomsom you will once again come under attack from the rebels and will be flying the rest of the mission in unsuitable, rainy, turbulent weather. Naturally a few challenges will meet you along the way while you navigate to find your final destination. Acceleration required.
Posted Jun 3, 2018 17:08 by Geoff Peel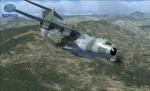 115.27Mb (967 downloads)
Part I....This is a complete revamp of my"Jomsom Evacuation" mission of some years ago and is far more challenging. Fly in additional troops to Jomsom to counter a planned Rebel invasion. You will have to deal with lightning, thermals, crosswinds, windshear, the possibility of stalling, anti-aircraft flak and tracer fire. I have split the mission into two parts of 30 minutes each. Please download Jomsom Evac Part II as well to complete the mission. To save you a lot of trouble I have included the required aircraft file for the mission, hence the large file size. Acceleration required.
Posted Jun 3, 2018 16:53 by Geoff Peel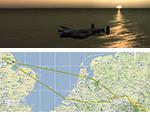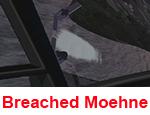 8.02Mb (417 downloads)
The sceneries for the Moehne and Eder Dams before and after the attacks. Suitable only for default FSX or the preferred Aerosoft West German VFR. The plans as used for the game Celebration Flight from RAF Scampton to RAF Scampton on the 16-17 May 2018 are based on the book THE DAM BUSTERS by Jonathan Falconer. Flying time, UP to DOWN in the game was a little under 6 hours in AJ-G as Wing Commander Guy Gibson. Training for the raid was carried out with two flights, one to Wainfleet in AJ-Q and the other to the Derwent Dams in AJ-X. The raid on the Sorpe in AJ-T was the second part of the Celebration. The PR Spitfire recon flight plan from RAF Benson is presented as going to all of the Dams that were part of the brief in 1943. A PDF describes the outcomes of two Celebrations on opposite sides of the world, one in South Australia and one in The Netherlands (Koos van Menen). Packaged and flown by Ross McLennan.
Posted May 22, 2018 00:03 by Ross McLennan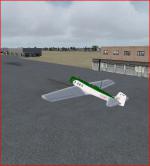 2.12Mb (305 downloads)
(From the download writeup) The Boeing 221A Monomail was a major advance in aircraft design, being one of the first all metal, stressed skin monoplanes built. Despite it's advances, the 221A'a layout harked back to the biplane era, with the cabin forward, and open cockpit aft. Lack of a constant speed propeller prevented the Monomail's true success, as better twins were introduced by the time C-S props appeared. *** Only one 221A saw brief service between Chicago-Cheyenne. *********** For this mission, Take off in a Boeing 221A Monomail aircraft from North Platte Regl-Bird airport in North Platte, Nebraska and make two deliveries, before a last mail stop at Cheyenne Regional/ Jerry Olson airport in Cheyenne, Wyoming.
Posted Apr 5, 2018 16:21 by Don Olsson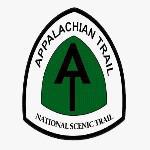 87.48Mb (295 downloads)
Appalachian Trail Adventure Vermont MI. Fly the historical Appalachian Trail by each state. This is long distance hiking trail from Georgia to Maine. Along your flight look for each of the shelters were thru hikers sleep on the trail along with many landmarks on the trail.In this mission you will be flying the Vermont section. Please read the PDF file before flying this Mission. By David Crandall
Posted Apr 4, 2018 03:30 by uploader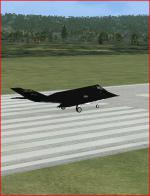 0.68Mb (462 downloads)
The F-117 has been used several times in war. Its first mission was during the United States invasion of Panama in 1989. During that invasion two F-117A Nighthawks dropped two bombs on Rio Hato airfield. For this mission take off in an F117 NIghthawk from some 45 miles from Rio Hato, Panama. Drop an Mk-84 bomb on the Rio Hato, Panama runway. You must hit the runway with 1 of 2 bombs. There are two downloads required. The F117 & a weapons pack. You likely have the weapons pack. Each of the folders above had over 35,000 downloads from Simviation!
Posted Mar 29, 2018 04:08 by Don Olsson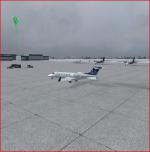 0.77Mb (868 downloads)
Take off in a Bombardier Learjet 45 from Gardermoen airport in Oslo, Norway and fly to Skavsta airport in Stockholm, Sweden. No Points of Interest after takeoff until landing. Use your GPS for the flight.
Posted Mar 1, 2018 11:57 by Don Olsson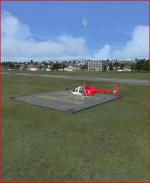 0.64Mb (368 downloads)
There is a small download on Simviation of some 21 locations with major forest fires in Chile available. I looked at the download and selected 4 of the locations that seemed to be relatively close to an airport in Chile. These 4 are from 7 to 35 nm from an airport. I decided to make a mission using these 4 forest fires locations. You will be given the option to go to any 1 of the 4 and return. Aircraft selected is a Bell Jet Ranger helicopter.
Posted Feb 16, 2018 17:30 by Don Olsson