0.00Mb (238 downloads)
An incorrect download was given in the listing of this mission. The correct information is: FSX Avro Lancaster MkI KC-D for 617 Sqd Attack on Tirpitz (Category: FSX > Vintage) Zip file preview 41.94Mb (2365 downloads) This is a Plane-Design fs9 MkI Lancaster converted and modified for use in FSX. It is a fully flyable aircraft set up to drop a horizontal version of a Tallboy bomb from 14000 ft with a possible impact accuracy of 15 feet using my simulated SABS Bombsight. Lancaster paint and Tallboy droppable object by Koos van Menen of The Netherlands. Special version of the Tirpitz provided by Erwin Welker from which static models were created in SAMM to illustrate the video roll over. Only the upright version is supplied in this package. One of 5 Lancasters used to make a video for the International Bomber Command Centre in Lincoln UK to illustrate interviews with veterans who were on the raid. Package by Ross McLennan. Posted Aug 4, 2015 21:59 by Ross McLennan
Posted Sep 6, 2018 13:20 by Don Olsson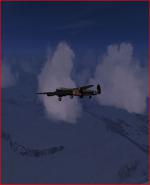 2.30Mb (502 downloads)
It is November of 1944. Locate the German ship Tirpitz and bomb it with an Avro Lancaster MkI just off shore, south and near, the Tromso airport, Norway. You will start at 14,000 feet and about 20 miles from the Tirpitz. Suggest you bomb from a low altitude. Instead of a single Tallboy bomb, you will be given 3 of them. End the mission with a landing at the Tromso airport nearby.
Posted Sep 5, 2018 16:19 by Don Olsson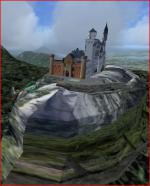 0.60Mb (471 downloads)
We have 2 officials who want to view the Neuschwanstein and Hohenschwangau castles up close. Take off from a mountain top nearby for the view of the Neuschwanstein castle. Circle around and have a look at it. When you have seen enough, land carefully on the helipad. Then proceed to the Hohenschwangau castle and fly similarly. Lastly, land at another helipad nearby and drop off the 2 officials. Aircraft is the German police Bell Jet Ranger helicopter. Erwin Welker's recent nice small scenery download in Simviation for the castles is required.
Posted Aug 25, 2018 16:43 by Don Olsson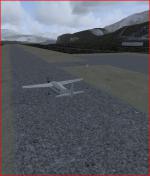 0.78Mb (525 downloads)
Take off in a Cessna C208B Grand Caravan from Chitina airport, Alaska, make a landing and drop off a passenger at Thompson Pass, continue on, and land at Valdez Pioneer airport in Valdez.
Posted Aug 11, 2018 16:06 by Don Olsson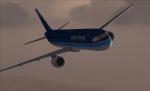 24.01Mb (900 downloads)
The Jomsom evacuees that were left stranded at Dhading Air Force Base in Jomsom Evac Part II, still need to be flown to Kathmandu. A fairly empty Airbus A321 is on route to Kathmandu and has been requested to stop over at Dhading Air Force Base and pick them up. You will be flying the Airbus alone through some heavy cloud cover with very poor to zero visibility at times, so you need to watch your approach altitudes over the mountain tops. The VNDB airport scenery has been updated with a Localizer approach and jetways to board the passengers. Approach altitude charts for both airports are included. Straightforward mission, but with an added twist to test your flying skills. You will need Acceleration.
Posted Jul 17, 2018 08:30 by Geoff Peel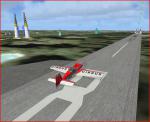 1.11Mb (157 downloads)
In time for the USA 4th of July. Here are 4 more Red Bull Air Races to try using the Extra300S. Locations are: (1) Ascot, UK, (2) Perth, Australia, (3) Sydney, Australia, and (4) Windsor, Ontario, Canada. Each should be able to be completed in nearly 2 minutes of course time. Each course needs to be downloaded from Simviation. Very small downloads of less than 1mb each. Decided not to include rewards. Your reward is just to complete the races...I have made it easier than the MS courses with no penalties & you can hit pylons. Look at each course to get a feel for the route before trying the missions.
Posted Jul 2, 2018 09:50 by Don Olsson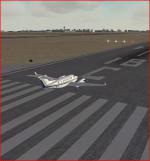 0.59Mb (665 downloads)
Take off in the evening on an IFR flight (using the GPS) in a Beechcraft King Air 350 from Amsterdam, Netherlands to Rotterdam. Switch to the Lear Jet and fly to Antwerp. Switch there to the Beech Baron, fly to, and land at, Brussels National airport in Brussels, Belgium. Decided to not include a reward. Presumably you already have plenty of them!
Posted Jun 29, 2018 13:12 by Don Olsson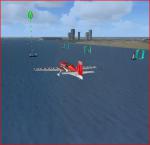 0.26Mb (167 downloads)
For Father's Day in the USA. Take off and fly the Red Bull Air Race in an Extra 300S from Nephisasia airport in TOKYO, JAPAN. The mission is listed as an advanced level mission in the racing category. The 13 gate Pylon course has been numbered according to the path given in the required small (1.76mb) scenery addon available recently in Simviation. A good time for completion of the race course is
Posted Jun 14, 2018 16:53 by Don Olsson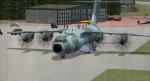 32.49Mb (967 downloads)
Please download and install JomsomEvacPartI first. Part II...Evacuate the Jomsom resort guests and fly them to safety. On departure from Jomsom you will once again come under attack from the rebels and will be flying the rest of the mission in unsuitable, rainy, turbulent weather. Naturally a few challenges will meet you along the way while you navigate to find your final destination. Acceleration required.
Posted Jun 3, 2018 17:08 by Geoff Peel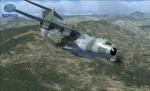 115.27Mb (1137 downloads)
Part I....This is a complete revamp of my"Jomsom Evacuation" mission of some years ago and is far more challenging. Fly in additional troops to Jomsom to counter a planned Rebel invasion. You will have to deal with lightning, thermals, crosswinds, windshear, the possibility of stalling, anti-aircraft flak and tracer fire. I have split the mission into two parts of 30 minutes each. Please download Jomsom Evac Part II as well to complete the mission. To save you a lot of trouble I have included the required aircraft file for the mission, hence the large file size. Acceleration required.
Posted Jun 3, 2018 16:53 by Geoff Peel