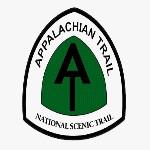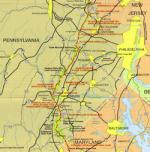 177.07Mb (237 downloads)
Fly the historical Appalachian Trail by each state. This is long distance hiking trail from Georgia to Maine. Along your flight look for each of the shelters were thru hikers sleep on the trail along with many landmarks on the trail. In this mission you will be flying the Connecticut section. By David Crandall
Posted Apr 30, 2019 14:09 by uploader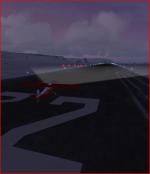 0.34Mb (713 downloads)
Take off in a Piper Super Cub from Patreksfjordur airport in Iceland. Make an intermediate touch-and-go landing, add fuel at the next landing at Thingeryi and then on to, and land at, Isafjordur airport. Should be nice to have the landing lights! You should briefly see the Northern lights (mostly green) as implemented in FSX. Once at the touch-and-go and again at the approach to the final landing.
Posted Apr 21, 2019 17:43 by Don Olsson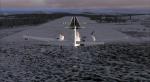 30.17Mb (1568 downloads)
Fly a covert mission into Russia at the height of the Cold War to pick up a British agent whose cover has been blown. Evade the MiG fighter jets and return safely with him to Norway. This mission requires Simvar and Acceleration. Simvar is included in the package.
Posted Mar 25, 2019 09:04 by Geoff Peel & Eskil Dalenius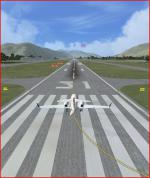 0.76Mb (1022 downloads)
Take off in a Lear Jet initially, from Friedman Meml airport in Hailey, Idaho to Sawtooth Mountain. Then to Weiser Mun airport in a Beech Baron. Change to the Bell Jet Ranger helicopter and fly the governor to HER state capital building.
Posted Feb 17, 2019 15:04 by Don Olsson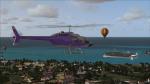 18.97Mb (1170 downloads)
It's New Year's Eve.....You are approaching the Galapagos Island of San Cristobal in a Bombardier CRJ700. You have been asked to fill in for the San Cristobal Helicopter Shuttle Service pilot who has the night off. Land at San Cristobal Airport, switch to the JetRanger Bell 206B helicopter and carry out the shuttle services for the evening accompanied by their agent Raveena. All in all, there are seven chopper shuttles to carry out, including landing in the bottom of a volcano crater, on a cruise liner and on a luxury yacht. Lots of scenery, effects and a near miss of a very unusual kind. Crash Behaviour is set to User Specified for those of us that don't always make the perfect helicopter landing.
Posted Dec 21, 2018 23:52 by Geoff Peel
0.00Mb (222 downloads)
As uploaded: Listing from the FLT file: [ResourcePath] Path=.\Missions\My Missions\MsntoHanoi This means the mission will show up in the Tutorial. I meant to have the line above be: [ResourcePath] Path=.\Missions\Just for Fun\MsntoHanoi So if you follow the readme and look in the Just for Fun category, you need to change the line listed above as shown.
Posted Dec 6, 2018 12:02 by Don Olsson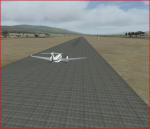 2.17Mb (875 downloads)
Take off in a Beech King Air 350 from Dienbien airport and fly to Nasan. Land there. Pick up a passenger and fly to Noibai Intl airport in Hanoi, Vietnam.
Posted Dec 2, 2018 13:57 by Don Olsson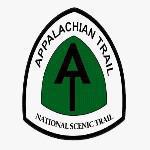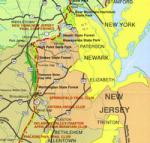 21.43Mb (288 downloads)
Appalachian Trail Adventure New Jersey. Please read the PDF file before flying this Mission. Fly the historical Appalachian Trail by each state. This is long distance hiking trail from Georgia to Maine. Along your flight look for each of the shelters were thru hikers sleep on the trail along with many landmarks on the trail. In this mission you will be flying the New Jersey section. By David Crandall
Posted Nov 28, 2018 03:02 by uploader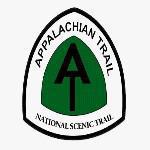 12.91Mb (235 downloads)
Appalachian Trail Adventure New York FIX. Some of the files were changed while testing this mission. You did not get the reward at the end of this mission due to the changes these made. Luckly someone alert me to this, Thank you. Simply place these files into your appropriate FSX folders.
Posted Nov 9, 2018 05:16 by uploader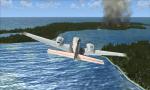 12.04Mb (2052 downloads)
A distress call for help has been received from a fisherman living on an island off the coast of Sweden just south of Berga Airport. There is a forest fire raging on the island which is heading towards his home. The fire has cut off his access to his boat, so he has no way of escaping the island. Together with your co-pilot, take-off from Bromma Airport in a Beechcraft Baron to go check out the situation and locate the fisherman. From there you can make a decision to either rescue him or not to rescue him. Either way the mission can be completed.
Posted Nov 5, 2018 06:37 by Geoff Peel