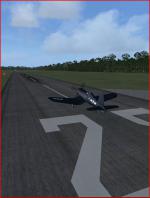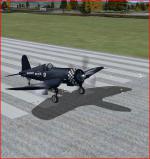 0.83Mb (875 downloads)
This mission is meant to represent a Gull-wing Corsair in the New Guinea region during WWII. The markings are for the Blacksheep squadron headed by Major Boyington, a multiple ace Corsair fighter pilot. Take off in a Vought Corsair from Tokua airport in Rabaul, fly to Malekolon and Nissan airstrips and onto Buka airport. There are 2 aircraft carriers for you to locate near the flightplan and make touch and go landings if you so choose. Not a mission requirement. Download the 56Mb Corsair from Simviation.
Posted Nov 11, 2017 09:54 by Don Olsson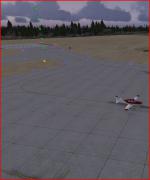 0.52Mb (463 downloads)
This is the 2nd of 2 missions using a parachute. This time for the entire plane! Take off in a Cirrus SR22_GT from Duluth Intl airport in Duluth and fly to Sky Harbor airport in Duluth, Minnesota, USA. Duluth is the home of the Cirrus. Continue on to Lennartson, then deploy your large parachute and land in a designated landing area indicated by 4 landmark pointers.
Posted Nov 11, 2017 09:47 by Don Olsson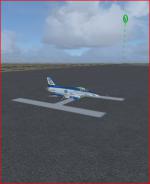 0.52Mb (314 downloads)
This is 1 of 2 missions using a parachute. Well this one actually use a drag chute, which is not that common in FSX. Take off in a Rockwell-Messerschmitt Rockwell X31 from China Lake NAWS airport in China Lake, make 2 low level passes over airports and land at Edwards AF Aux North Base airport in Edwards, USA.
Posted Nov 11, 2017 09:42 by Don Olsson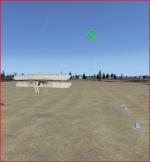 0.56Mb (380 downloads)
Take off in a Bell Jet Ranger helicopter, briefly visit the area of the Wright Brothers at First Flight airport in Kill Devil Hills, NC, USA, change to the Wright Flyer, make a short flight and continue on for more time in the Flyer by going over the water and landing at Dare County Regional airport. Download the Wright Flyer from Simviation.
Posted Nov 5, 2017 04:32 by Don Olsson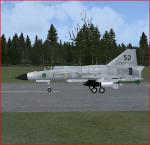 1.78Mb (799 downloads)
Take off in a Saab Viggen from Bjorkvik AB airport in Bjorkvik, Sweden. Fire missiles at a convoy, then an aircraft carrier and land at Bravalla air base. Continue on to knock out a rebel fortress at a mansion , then land at Malmen AB. To make things easier for you to achieve a reward, you are not required to be successful in hitting the targets with your missiles. Some copy and paste will be required with the 2 downloads. I've tried to provide what works for me. Note: The Viggen aircraft download is some 116Mb & highly detailed.
Posted Oct 29, 2017 07:53 by Don Olsson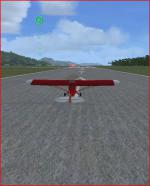 0.88Mb (515 downloads)
Take off and land a J-3 Piper Cub at Pago Pago Intl airport in Pago Pago, American Samoa. Locate 2 ships off shore of Pago Pago & airlift a sick passenger (by helicopter) from a yacht.
Posted Oct 22, 2017 15:24 by Don Olsson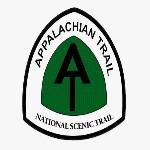 76.76Mb (562 downloads)
Appalachian Trail Adventure Connecticut to Maine. Fly the historical Appalachian Trail by each state. This is long distance hiking trail from Georgia to Maine. Along your flight look for each of the shelters were thru hikers sleep on the trail along with many landmarks on the trail.In this mission you will be flying the Connecticut section. Please read the PDF file before flying this Mission. By David Crandall
Posted Oct 20, 2017 08:56 by Uploader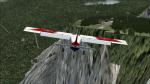 6.07Mb (1402 downloads)
The mission begins in a Maule Orion at 10,800ft with Lukla just up ahead. Make a curved approach into Lukla where you will switch to an Agusta EH101 helicopter. Find the little village of Pheriche and drop off some cargo. From there proceed to Everest Base Camp, pick up an injured climber and return to Lukla. Crash Behavior is set to User Specified so your mission won't end if you are not an expert chopper pilot.
Posted Oct 17, 2017 06:33 by Geoff Peel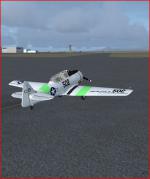 1.29Mb (480 downloads)
On Saturday, October 14, 2017 I was able to take a 30 minute flight in a T-6 Texan. I was also allowed to a bit of handling with the flightstick. Enjoyed the flight! Among other things, the flight consisted of a shallow dive & a wing over. 360 degree turns at 30, 45 & 60 degree angles. 1st time for me. I am not a for-real pilot. This motivated me to re-introduce a training mission I have uploaded for the T-6 as part of a set of trainer missions. In the prior upload, I said to download the T-6 from either Flightsim or Avsim. I was able to locate the same aircraft on Simviation. So these are the main reasons for this upload.
Posted Oct 15, 2017 17:48 by Don Olsson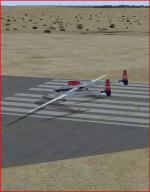 0.34Mb (333 downloads)
This is meant to be a small portion of the solo flight around the world made in this Rutan Scaled Composites&FS-WowAir global_flyer from Salina Mun airport in Salina and fly to Kansas City Intl airport in Kansas City, USA. Aircraft is a FS2004 aircraft from Simviation. It seems to fly well in FSX.
Posted Oct 8, 2017 12:35 by Don Olsson