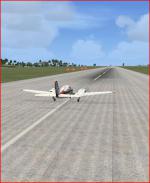 7.88Mb (702 downloads)
Fly a Beechcraft Baron 58 from Chihhong airport in Taitung to Lyudao airport. There will be more to the mission than this. Fly it and find out! There is a small airport scenery addon required. It's available from Simviation.
Posted Sep 19, 2017 09:22 by Don Olsson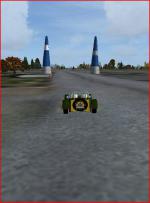 0.48Mb (235 downloads)
Starting at Louisville, KY Intl airport, drive a roadster north to downtown, turn right, circle around the Bowman airport and return to Louisville, Intl, USA. Follow Landmark pointers. There are landmark pointers along the route to assist you in staying on the correct roads. A timer is included. Speeds of 80 to 100 knots seem reasonable. The 8 mb roadster used is available on Simviation. Time to complete the mission is 10-15 minutes.
Posted Sep 13, 2017 14:46 by Don Olsson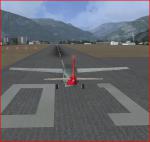 3.92Mb (1653 downloads)
Take off in a Cessna C208B Grand Caravan from Bolzano airport, Italy and fly to Zurich airport, Switzerland. You will be at high altitude, so likely best to lean your mixture. Fixed to include readme and rewards file.
Posted Sep 5, 2017 03:01 by Donald Olsson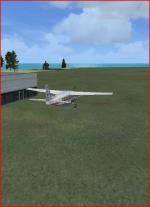 4.39Mb (1039 downloads)
Barbuda to Martinique with passengers in a Cessna Grand Caravan with 3 intermediate landings at Antigua, Guadaloupe, and Dominica.
Posted Sep 4, 2017 13:21 by Don Olsson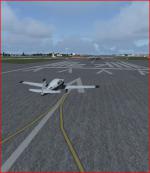 0.80Mb (902 downloads)
Take off in a Mooney Bravo from Miami Intl airport in Miami, Florida and fly to Key West NAS airport in Key West. Change planes 4 or 5 times with landings along the way. Aircraft used are: Mooney Bravo, King Air, Grumman Goose, Beech Baron, Lear Jet, & maybe the Grand Caravan. Should not require any additional downloads.
Posted Aug 26, 2017 17:22 by Don Olsson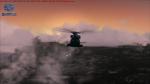 13.48Mb (1368 downloads)
Take-off in an Agusta Westland helicopter from a very interesting fictitious Montenegro Resort airport LYDR with a cliff edge threshold to search for a crashed helicopter in a deep mountain ravine and rescue any possible survivors. Another surprise rescue awaits you on your return but you can decide if you wish to carry it out or not. The Westland is a very easy chopper to fly. Flying Realism is set to relaxed and the Crash Behavior set to "User Specified" so you don't have to worry about it ending your mission if you happen to clip a tree or land a bit too hard. Enjoy the beautiful orange Montenegro sunset and the scenery.
Posted Aug 14, 2017 10:35 by Geoff Peel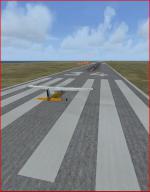 1.79Mb (816 downloads)
Cessna C172SP Skyhawk from Gambell airport , Alaska and fly to Savoonga airport with a intermediate stop in Provideniya Bay, Russia. Feel free to up your sim-rate (4X to 8X?) on the flights until you get a message. Also look for, & check-out, an aircraft carrier on your way... Should not require any additional addons.
Posted Aug 13, 2017 14:27 by Don Olsson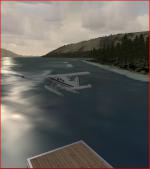 1.09Mb (718 downloads)
Take off in a DeHavilland Beaver in water at Hoonah airport and fly to Juneau Intl airport in Juneau. Land on the waterway parallel to the runway. You then have your choice of using either a Hovercraft or a speedboat to continue the mission. 3 small Simviation downloads are required.
Posted Aug 3, 2017 16:19 by Don Olsson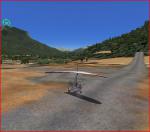 0.74Mb (619 downloads)
Watched the Tour de France 2017. Stage 18 looked sort of interesting as a possible mission, so that is what I've made. In the actual tour, there are bikes, motorcycles, cars and helicopters used along the route. A map of stage 18 has been provided. I set out points of interest about 10-15 miles apart. The route is in the Alps and is 179.5km (111.5 miles, or about 100nm) long. The final destination is essentially at a mountain top. Take off in an AirCreation Trike Ultralight from Briancon, to St. Crepin airport to Embrun to Le Sauze du Lac to the airport at Barcelonette to Guillostre and land at the high region of Col d' Izoard. Should you prefer to use a helicopter, feel free to change the trike, say, in the FLT file. In any case, Touch & Goes at each point of interest and land at Col d'Izoard. I added crowds at the points of interest. That has required the use of FSX Acceleration or Gold.
Posted Jul 23, 2017 08:35 by Don Olsson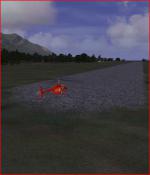 2.28Mb (938 downloads)
Take off in a Robinson or Bell jet ranger helicopter from Breiddalsvik airport, go to a volcano, locate and pick up a geologist and land at Hornafjordur airport in Hofn. No additional downloads should be required.
Posted Jul 18, 2017 16:15 by Don Olsson