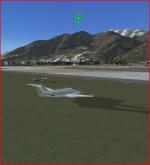 2.75Mb (1357 downloads)
Swiss mission starting from Locarno airport and fly 1 of 3 aircraft (your choice) to Samedan airport. This short mission is meant to be flown using ATC contact & be representative of more typical actual flight operation using ATC..
Posted Jan 28, 2017 16:01 by Don Olsson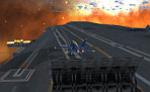 66.33Mb (1669 downloads)
This adventure starts in Hamburg (Germany) and will bring you to several places in the north of Germany (and Europe). You will fly together with a German co-pilot and a British special agent. Your Co-Pilot knows the terrain of north germany and he informs you step by step about the points of interest of the mission. You have to find and save the ring. Have fun!
Posted Jan 23, 2017 05:17 by Ruediger Rook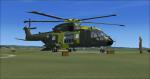 3.10Mb (1558 downloads)
This is a mission for FSX Acceleration! You are the pilot of the EH101 and have to transport some goods to a cabin in the alps. Also be prepared for other challenges!
Posted Jan 18, 2017 03:18 by Jens Laimgruber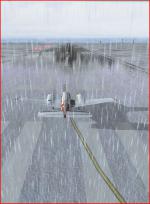 1.28Mb (2085 downloads)
Take off in a Beech Baron from Buckley AFB airport in Aurora Colorado, pick up 4 skiers at 4 different locations and deliver them to the Aspen-Pitkin Co/Sardy airport. Plus a bit more!
Posted Jan 14, 2017 08:35 by Don Olsson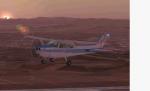 20.17Mb (866 downloads)
Early in the morning. Fly from Vitoria to Bilbao on North Spain Coast and after, changing plane go on to Santander. English version coming soon on demand.
Posted Jan 13, 2017 12:13 by Mario G. Zapatero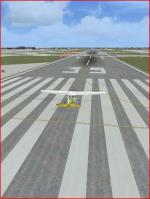 1.51Mb (741 downloads)
Fly a Skyhawk in Pennsylvania and locate a robber. Will have to fly to at least a few airports.
Posted Jan 13, 2017 11:57 by Don Olsson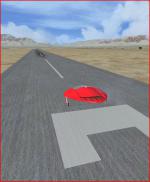 3.56Mb (200 downloads)
This is a fairly short mission meant to be flown for fun. Only a small aircraft download from Simviation is required. Take off in a Seruphum Aerospace Research aircraft ("Disc") from Colorado City Mun airport, Arizona and land at Kanab Mun airport in Kanab, Utah.
Posted Jan 8, 2017 09:02 by Don Olsson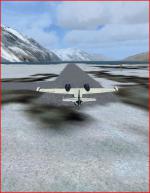 0.85Mb (932 downloads)
A relatively short mission. Take off in a Grumman Goose G21A from Whittier airport and fly to Perry Island in Alaska. Transfer to a Beaver float plane, then to a power boat and go fishing! Should be no additional downloads.
Posted Jan 7, 2017 09:11 by Don Olsson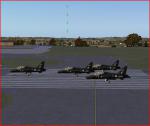 2.16Mb (1126 downloads)
This mission is quite similar to the Red Arrows mission & uses the same aircraft. Take off your Black Sea Hawks display team from Culdrose Navy airport in Culdrose, make 2 photo passes, a touch-and-go landing at St Mawgan AB airport in St Mawgan, return to land at Culdrose.
Posted Jan 4, 2017 18:08 by Don Olsson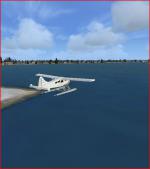 3.30Mb (1367 downloads)
Take off in a float plane and fly to Niagra Falls. Land on the water below the Falls for a closeup look. Watch the tour boat: Maid of the Mist also. Make another water landing, transfer to an ambulance , drive to Niagra Falls International airport. Then transfer to a helicopter & fly to a hospital in Toronto. Land on a helipad there.
Posted Jan 1, 2017 10:52 by Don Olsson