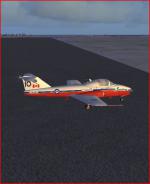 0.76Mb (520 downloads)
Take off in a Canadair Snowbird from Moose Jaw/Air Vice Marshall C. airport in Moose Jaw. The intent is to duplicate contact between a Snowbird pilot and ATC on a flight from Moose Jaw, Canada to Regina and return. There are no POIs in this mission.
Posted Oct 20, 2016 10:17 by Donald Olsson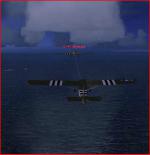 3.00Mb (1246 downloads)
This is meant to simulate part of the WWII Normandy invasion. Take off in a Waco CG-4 from the UK coastal shoreline, being towed by a C-47, unhook the towline and glide to a landing site in France. Downloads from Simviation for the above are required.
Posted Oct 20, 2016 10:13 by Donald Olsson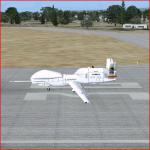 1.80Mb (981 downloads)
Remotely fly a Drone (mission aircraft is a Global Hawk) from Vandenberg AFB airport in Lompoc to Edwards AFB airport in Edwards. You will be asked to fly to several airports and spot aircraft as part of this check out flight.
Posted Oct 13, 2016 16:34 by Donald Olsson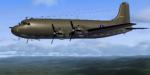 2.43Mb (1345 downloads)
Take off in a Douglas C-54 (DC-4) from Frankfurt/Main airport and deliver badly needed supplies to Tempelhof airport for the people in Berlin. Need to download the C-54.
Posted Oct 13, 2016 16:21 by Donald Olsson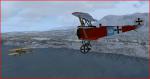 5.07Mb (408 downloads)
In your airborne Fokker tri-plane, follow a SPAD taking off from Aix-les-Bains airport in Chambery, flying to, and both land at Korney Tchukovsky Memorial Airfield airport in Culoz. Downloads of a Spad, Fokker tri-plane & a Red Baron texture are required.
Posted Oct 7, 2016 14:13 by Donald Olsson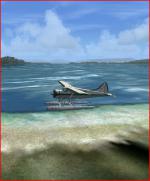 2.57Mb (1015 downloads)
Take off in a de Havilland Beaver DHC2 from Hydaburg, Alaska and fly to Port Protection with several intermediate water landings.
Posted Oct 7, 2016 08:32 by Donald Olsson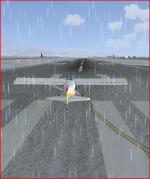 4.25Mb (620 downloads)
Fly from Grand Junction, Colorado to Telluride, CO (for a ski trip) with a stop/landing at Montrose Regional Airport in a Maule with skis. One of my 1st missions made in December, 2007 & revised in October, 2016.
Posted Oct 7, 2016 08:23 by Donald Olsson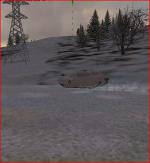 6.93Mb (369 downloads)
Drive a captured tank (M1A1), as a German officer, and meet up with some German tanks waiting for you near Bastogne. This is sort of meant to relate to the Battle-of-the-Bulge. Should you want to drive a German Tiger tank, instead of the M1A1, the download instructions for it are also given. It's name is shown (as alternative) in the Mission FLT file. Downloads are required (M1A1, & a couple of AI German tanks.)
Posted Sep 29, 2016 15:18 by Donald Olsson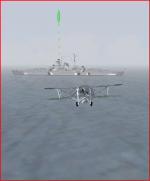 2.29Mb (929 downloads)
One of the major battles in WWII dealt with the scuttling of the huge German battleship Bismarck. There is also a movie about it. A fortunate torpedo hit at the stern of the Bismarck was made by an out-dated Fairey Swordfish, torpedo bomber, bi-plane that rendered the battleship's steering gear inoperable. The Swordfish took off from the aircraft carrier HMS Ark Royal. This mission is more-or-less aimed at simulating that event. You will need: Downloads of the Bismarck, a Swordfish torpedo bomber bi-plane, & the Ark Royal carrier are required.
Posted Sep 26, 2016 17:54 by Donald Olsson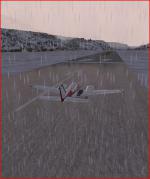 8.41Mb (806 downloads)
Take off in a Beechcraft Baron from Saint Pons airport, France in Barcelonnette on a wintry day with a low ceiling, turn to given headings, locate 7 targets, & fly through them on your way to land at Saint Crepin airport in Mont Dauphin.
Posted Sep 25, 2016 17:07 by Donald Olsson