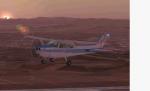 20.17Mb (944 downloads)
Early in the morning. Fly from Vitoria to Bilbao on North Spain Coast and after, changing plane go on to Santander. English version coming soon on demand.
Posted Jan 13, 2017 12:13 by Mario G. Zapatero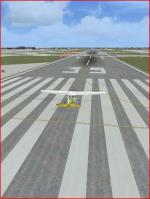 1.51Mb (798 downloads)
Fly a Skyhawk in Pennsylvania and locate a robber. Will have to fly to at least a few airports.
Posted Jan 13, 2017 11:57 by Don Olsson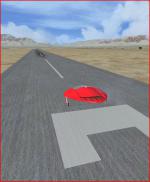 3.56Mb (214 downloads)
This is a fairly short mission meant to be flown for fun. Only a small aircraft download from Simviation is required. Take off in a Seruphum Aerospace Research aircraft ("Disc") from Colorado City Mun airport, Arizona and land at Kanab Mun airport in Kanab, Utah.
Posted Jan 8, 2017 09:02 by Don Olsson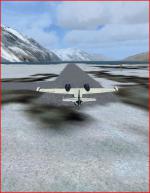 0.85Mb (1024 downloads)
A relatively short mission. Take off in a Grumman Goose G21A from Whittier airport and fly to Perry Island in Alaska. Transfer to a Beaver float plane, then to a power boat and go fishing! Should be no additional downloads.
Posted Jan 7, 2017 09:11 by Don Olsson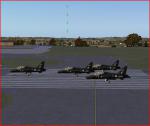 2.16Mb (1195 downloads)
This mission is quite similar to the Red Arrows mission & uses the same aircraft. Take off your Black Sea Hawks display team from Culdrose Navy airport in Culdrose, make 2 photo passes, a touch-and-go landing at St Mawgan AB airport in St Mawgan, return to land at Culdrose.
Posted Jan 4, 2017 18:08 by Don Olsson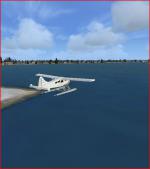 3.30Mb (1471 downloads)
Take off in a float plane and fly to Niagra Falls. Land on the water below the Falls for a closeup look. Watch the tour boat: Maid of the Mist also. Make another water landing, transfer to an ambulance , drive to Niagra Falls International airport. Then transfer to a helicopter & fly to a hospital in Toronto. Land on a helipad there.
Posted Jan 1, 2017 10:52 by Don Olsson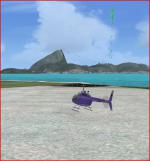 0.47Mb (657 downloads)
This is an alternative to the FSX Acceleration Advanced level helicopter mission. The helicopter used here is the Bell Jet Ranger rather than the EH101. Should be a bit easier, but in the same location, namely Sugar Loaf mountain and the cable lift in Rio de Janeiro, Brazil. In this mission, there has been a mechanical problem and your assistance is needed.
Posted Dec 30, 2016 16:00 by Don Olsson
5.57Mb (2621 downloads)
In 2010, the History Channel presented its "Most Extreme Airports", which was the inspiration for this mission. Here you are presented with the challenge of takeoff and landing at 5 of them. You will have the option of doing this twice...in 2 different aircraft, the first being a bit easier than the second. Successful landing grants you goal achievement and you are automatically advanced to the next airport challenge. Should you crash or otherwise fail, your airport progress is preserved, thus you do not have to save the mission in progress, simply reload at your convenience. You will fly ENSD, Anda, Norway in the Baron and KingAir; LFLG, Courchevel, France in the PiperCub and Cessna172; LPMA, Madeira, Portugal in the 737 and 747; LXGB, Gibraltar, UK in the CRJ700 and A321; and MHTG, Toncontin, Honduras VFR assisted with hoops and unassisted with 2.5 NM visibility. This mission lacks only the reward, which will be added to final version...Enjoy the Challenge at the "Advanced" skill level.
Posted Dec 29, 2016 09:14 by Jake Rogers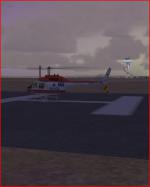 0.52Mb (769 downloads)
Make a brief tour of downtown Sydney, Australia. This is a evening flight on New Years Eve in a Bell Jet Ranger helicopter. Watch the fireworks!
Posted Dec 28, 2016 08:28 by Don Olsson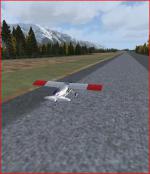 2.51Mb (1325 downloads)
Take off in a Maule Orion on skis or Bell JetRanger from Icy Bay airport in Alaska, rescue a downed pilot of a Piper Cub and fly to Yakataga airport.
Posted Dec 22, 2016 17:25 by Don Olsson