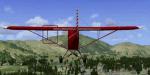 2.35Mb (280 downloads)
An obstacle course around the New Zealand Airport at Paraparaumu.
Posted Mar 12, 2016 19:40 by Nebram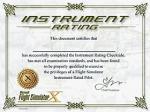 0.01Mb (563 downloads)
Replace Rating Checkride.abl with this one. Set radios 116.80,109.60 and OBS 338 ... and pass checkride for Instrument Rating Certificate (for anyone who would wish to do this??)
Posted Mar 7, 2016 12:04 by chris
0.01Mb (211 downloads)
Retune your radios and pass the IFR checkride in FSX. BACKUP THE ORIGINAL FILE (Rating Checkride.abl) and replace with this one - LOCATED IN THE FSX LESSONS RATING CHECKRIDE .abl. Take the lesson, set your radios and OBS 116.80, 109.60, OBS 338, then get that certificate. (if you want to do this?)
Posted Mar 7, 2016 11:57 by chris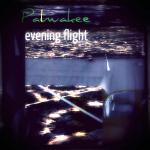 6.48Mb (1262 downloads)
A short VFR outing in the evening from Chicago Executive airport on the North side of Chicago. You'll do some landing and maybe even some night VFR. This is my last Fsx mission for now. Many thanks to anyone who played any of my missions or other fs addons.
Posted Dec 19, 2015 23:00 by pierre shlimon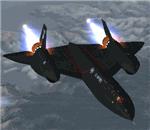 22.86Mb (5545 downloads)
Fly the Lockheed SR-71 Blackbird from Palmdale AF Plant 42 airport and to Dulles Intl airport in Washington DC following a historical West Coast to East Coast flight that set four speed records. See if you can beat these records! Follow the GPS flight plan from take-off, to refueling, Mach climb, Mach cruise, descent, approach and landing at Dulles. SR-71 #972 was officially retired from the United States Air Force on March 6, 1990. She flew 2089 nautical miles from coast-to-coast across the U S in 67 minutes and 53 seconds. Four new speed records were set on her last flight to Washington Dulles Airport where she is now on display at the Smithsonian Air and Space Museum. You will be the Pilot in Command for this mission and have the chance to set your own speed records following the same course as this historic flight.
Posted Sep 19, 2015 13:17 by Al Goodrich
1.04Mb (1641 downloads)
Flying passengers from Dew Memorial Airport in Toronto, Ohio to Pittsburgh. Drop those passengers off and pick up more and take them to Jefferson County Airport in Steubenville, Ohio and then home to Dew Memorial Airport. It is my 1st mission so go easy on me.
Posted Jun 10, 2015 21:37 by Edgar Miller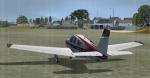 3.51Mb (1885 downloads)
You have won twice - !. NZ Lotto and 2.Passed your PPL. you have therefore decided to get rated in a larger plane than you learned in (cessna 152), and buy the plane. You are to fly from Paraparaumu to Wanganui which is on the North Island's West coast a few miles up the coast from Wellington. This is a tidy up of the original Assess. Just download in total and follow the readme file after trmoving the original files on your FSX
Posted Jan 7, 2015 14:36 by Neil Bramwell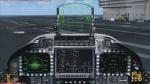 16.24Mb (2158 downloads)
This is an update or correction for the missions that I uploaded with my update of the default FSX FA18. I found out what was making the 2D view in the missions different than when on the runway in free flight. These two missions are to replace the previous missions with the same name that were with the FA18 update.
Posted Oct 10, 2014 16:53 by Bob Chicilo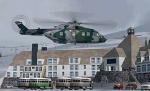 17.25Mb (6057 downloads)
A aircraft has crashed somewhere up in the mountains, We need to go find and rescue them. Reports say that the 3 passengers are on-board are OK but the weather is coming in and it will be night time soon. They do have a tent for shelter but temperatures are dropping and we don't want to risk them been out all night. The mission begins on the helli-pad at Geneva with the engine running.
Posted Jan 27, 2014 07:04 by StevenKiberton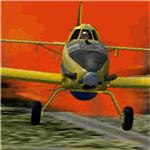 12.22Mb (4155 downloads)
The Aerial Firefighter training mission is for players to learn and practice aerial firefighter skills. The flying tests will help you learn the approach, speed, and height control skills needed to successfully drop mud bombs (retardant) on spot fires. Then you'll be able to practice mud bomb drops on a never-ending series of spot fires. Earn certification reward as an aerial firefighter by passing all three flying tests and by putting out 15 spot fires in less than 15 minutes. Tutorials included.
Posted Jan 12, 2014 12:21 by Al Goodrich