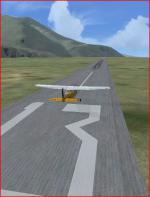 2.10Mb (1152 downloads)
Cessna C172SP Skyhawk from Mount Cook airport and fly to Queenstown airport with 3 intermediate stops in New Zealand.
Posted Nov 19, 2016 17:33 by Don Olsson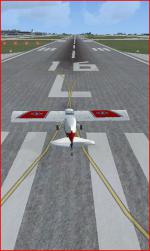 4.68Mb (967 downloads)
Choose 1 of 3 aircraft and take off from Seattle-Tacoma Intl airport in Seattle. Fly to Ranger Creek airport in Greenwater with 3 landings at 3 intermediate airports.
Posted Nov 19, 2016 17:28 by Don Olsson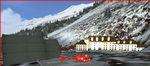 2.30Mb (1337 downloads)
Take off from Zermatt, Switzerland, rescue an injured mountain climber near the Matterhorn & return to Zermatt. Aircraft used is the Bell Jet Ranger. A fairly easy mission with only the Matterhorn scenery suggested as a download.
Posted Nov 11, 2016 16:30 by Donald Olsson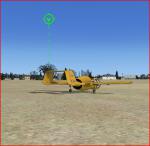 0.83Mb (581 downloads)
Take off in an Edgley Optica prototype from Old Sarum airport and fly to Boscombe Down airport (UK). That is the region for this pusher aircraft. Perform sort of a check out flight.
Posted Nov 9, 2016 11:45 by Donald Olsson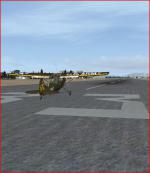 1.37Mb (792 downloads)
Take off in a Cessna TO-1D Bird Dog from Suwon airport, make 2 intermediate stops and land at Gimpo Intl airport in Seoul.
Posted Nov 5, 2016 13:26 by Donald Olsson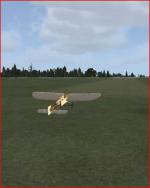 2.33Mb (716 downloads)
Recreate the 1st aircraft flight over the English Channel. Take off in a Bleriot XI from Wizernes airport in St Omer, France, fly to Calais, and then over the English Channel to Dover, UK.
Posted Nov 2, 2016 08:11 by Donald Olsson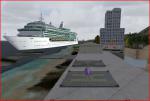 0.47Mb (1118 downloads)
Take off from an addon heliport, land on a cruise ship helipad, pick up passengers, fly to several helipad sites in Monaco and drop off passengers. Aircraft used is the Bell 206B JetRanger. A few passengers from Acceleration are used.
Posted Oct 28, 2016 14:45 by Donald Olsson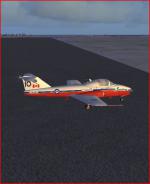 0.76Mb (515 downloads)
Take off in a Canadair Snowbird from Moose Jaw/Air Vice Marshall C. airport in Moose Jaw. The intent is to duplicate contact between a Snowbird pilot and ATC on a flight from Moose Jaw, Canada to Regina and return. There are no POIs in this mission.
Posted Oct 20, 2016 10:17 by Donald Olsson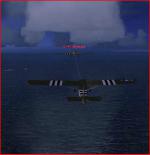 3.00Mb (1228 downloads)
This is meant to simulate part of the WWII Normandy invasion. Take off in a Waco CG-4 from the UK coastal shoreline, being towed by a C-47, unhook the towline and glide to a landing site in France. Downloads from Simviation for the above are required.
Posted Oct 20, 2016 10:13 by Donald Olsson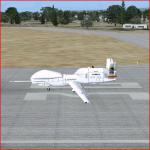 1.80Mb (961 downloads)
Remotely fly a Drone (mission aircraft is a Global Hawk) from Vandenberg AFB airport in Lompoc to Edwards AFB airport in Edwards. You will be asked to fly to several airports and spot aircraft as part of this check out flight.
Posted Oct 13, 2016 16:34 by Donald Olsson