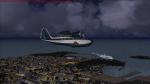 20.80Mb (993 downloads)
Key West International Airport Tower has picked up a Mayday on the radio from the captain of a yacht that has capsized in the Gulf. He managed to give them his coordinates before the radio went dead. Together with your co-pilot take-off from Key West International and using your navigational skills, fly to the given coordinates, locate the yacht, land on the ocean nearby and rescue the yacht captain, then fly back to Key West. The mission begins at dawn during a major thunderstorm. Lots of turbulence so take along an air sickness bag just in case. You may need Acceleration for this mission.
Posted Sep 12, 2016 02:44 by Geoff Peel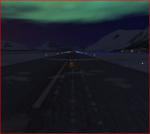 2.09Mb (1231 downloads)
For several years I've tried unsuccessfully to locate a place & time in FSX that displays the Northern Lights, or Aurora Borealis. Yet the effects do exist in FSX. The mission I've uploaded is a simple one with no downloads required & uses the Cessna 172 Skyhawk. Except for having to gain some initial altitude, you should not have any trouble completing this mission.
Posted Sep 7, 2016 10:03 by Donald Olsson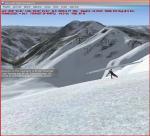 2.59Mb (402 downloads)
In this mission you are challenged to land a hang glider in British Columbia, Canada at either one of two different airports. Your choice of either: (1) Glide through 5 hoops and land at an airport close by, or (2) Glide about 24 miles to an airport on a lake. You will need to download a hang glider. Instructions are given as to which one. Questions: Contact Don Olsson e'mail address is in the folder. Usual copyright rights apply, but you are free to download and fly this mission. This is my 1st upload to Simviation.
Posted Aug 28, 2016 17:36 by Don Olsson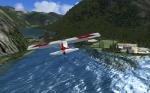 10.51Mb (1127 downloads)
The Flight Plan which was missing in the previous version is now included. My humble apologies. A Beechcraft Baron has gone down somewhere in the Austrian Alps. You need to locate the aircraft, rescue the pilot and fly him to Innsbruck.
Posted Aug 23, 2016 13:37 by Geoff Peel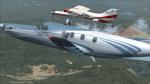 4.03Mb (661 downloads)
Well, third time lucky as they say. My sincere apologies for the slip ups in the two previous versions of this mission. It has been reworked and now much better than before. Take off from Cortez and track down the Maule Orion flying above Colorado, fly alongside and make a note of it's tail number. Use the tail number to figure out the ID of the airport you need to land at in order to complete the mission. The Pilatus PC12 has been used in this mission as it is perfectly suited...please download the required file. Thanks to Graig B for this awesome aircraft.
Posted Jul 3, 2016 05:49 by Geoff Peel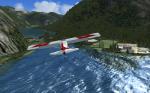 10.51Mb (1132 downloads)
A Beechcraft Baron has gone down somewhere in the Austrian Alps. You need to locate the aircraft and if possible rescue the pilot and fly him to Innsbruck. This is an updated version of my previous posting of this mission. The dialog is more specific and one addition to the scenery has been made.
Posted Jun 17, 2016 06:32 by Geoff Peel
134.81Mb (2022 downloads)
Rebels are planning to attack the town of Jomsom deep in the Himalayas and to take control of the airport (VNJS). You have a good reputation for flying rescue missions in the Himalayas and have now been called upon to take on a dangerous mission to fly in additional troops and military equipment then to evacuate Mountain Resort hotel guests and fly them safely to Tribhuvan International in Kathmandu (VNKT). On approach to and take off from Jomsom, your aircraft will encounter rebel anti-aircraft flak, tracer fire and severe windshear...beware.
Posted Apr 18, 2016 17:23 by Geoff Peel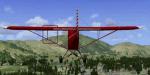 2.37Mb (327 downloads)
Up date - "Sea Creature" problem and "clock stop" fixed. An obstacle course around the New Zealand Airport at Paraparaumu.
Posted Mar 31, 2016 22:06 by Nebram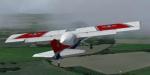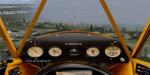 7.11Mb (464 downloads)
Yorkie and Aussie have offered to deliver secret plans to a few RAF airfields in England but are a bit under the weather so you have offered to go along with them and fly the plane. This mission was made with Acceleration and not tested on any other. Other files are required see notes in mission folder.
Posted Mar 27, 2016 20:50 by Nebram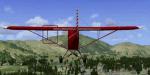 2.35Mb (286 downloads)
An obstacle course around the New Zealand Airport at Paraparaumu.
Posted Mar 12, 2016 19:40 by Nebram