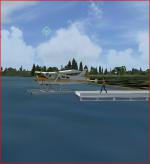 1.16Mb (1580 downloads)
Take off in a de Havilland Beaver DHC2 floatplane from near the Ignace Municipal airport in Ignace, to Fort Frances and on to Kenora in Canada. Perform water takeoffs and landings at all locations with optional side trips to outposts.
Posted Apr 8, 2017 09:54 by Don Olsson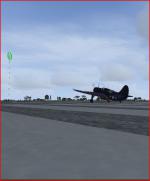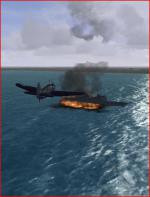 1.08Mb (797 downloads)
Take off, fly to check points, locate a target or 2, fire weapons at them, then land the Curtiss SB2C-4 Helldiver at the KTTS NASA shuttle airport, United States. I have made 3 missions out of 3 of the flights given in Simviation that start from the same California location and I found these 3 all had the same check points. I chose not to duplicate the same routes and eliminated some of the check points in 2 of the missions. Hope you enjoy the missions. I decided not to make rewards this time. Consider the 3 missions your reward...
Posted Apr 2, 2017 15:43 by Don Olsson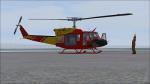 13.66Mb (1962 downloads)
A new Mission for FSX Acceleration You are the most experienced pilot in our team. Your job today is to transport a patient from the hospital Eisenstadt to the hospital Frauenkirchen. In normal fine weathercondition this flight would be very chilly but today we have wind up to 35 knots, heavy rain and thunderstorms. First you start your Helicopter in Wiener Neustadt and fly to Eisenstadt to pick up the patient. Then your flight goes over the lake Neusiedl to Frauenkirchen. There you unload the patient and then you can return to Wiener Neustadt, or…………………..wait, what else is happening. Maby you have to rescue some capsized sailors………….. Maby you have to fight a fire, which was lightened by the thunderstorm……..
Posted Apr 2, 2017 15:07 by Jens Laimgruber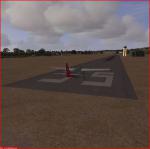 0.71Mb (1536 downloads)
Flying a Cessna Grand Caravan in early evening, take some tourists to 3 Greek Islands. Namely to Naxos, Mikonos and Syros. No additional downloads should be required. Some extra 'eye-candy' are included in the mission.
Posted Feb 28, 2017 18:03 by Don Olsson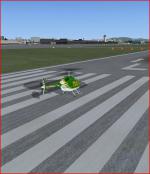 1.64Mb (620 downloads)
Using a faster Bell Jet Ranger Helicopter, make a brief tour of mostly the temples in the Japanese cities of Nara, Kyoto and Osaka. The helicopter used seems to be only available from Flightsim. It is much faster than the FSX supplied version. You likely will want to keep your FSX scenery slider fairly high.
Posted Feb 22, 2017 15:31 by Don Olsson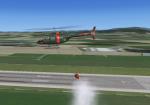 4.51Mb (709 downloads)
Its time to do some Training with the Bambibucket. A short Mission to improve your Helicopter Skills. For FSX Acceleration only!
Posted Feb 10, 2017 08:28 by Jens Laimgruber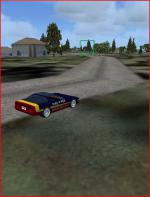 0.28Mb (278 downloads)
Drive 1 lap in an Orion Industries Chevy Corvette INDYPace Car at Daytona Beach in Daytona Beach, USA. I could not locate any drivable Speedway (free) FSX addon. Although there are some scenery addons, they are not solid to drive on. This mission use a circular roadway essentially where the Daytona Race course is located. You might want to use low autogen scenery for a better view of the road. You drive through a green hoop to start and end a lap. You will be timed. See how well you can do! The downloaded pace car drives and sounds quite well in my opinion. ***************************************** This is about my 50th upload, all done fairly recently. Close to 15,000 downloads so far. I likely won't be uploading missions as frequently as in the past.
Posted Feb 8, 2017 17:33 by Don Olsson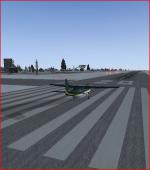 0.92Mb (1488 downloads)
Take off in a Cessna C208B Grand Caravan from an Era Alaska hub at Nome airport. Fly to Moses Point and drop off some fire fighters, then on to the hub at Unalakleet airport.
Posted Feb 6, 2017 08:28 by Don Olsson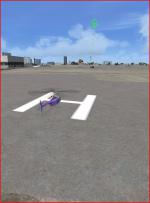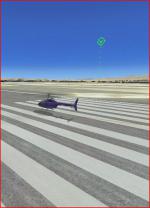 2.00Mb (539 downloads)
(1) Take off in a Bell 206B JetRanger from Reno/Stead airport in Reno, visit some of the sights and fly to a Reno/Tahoe Intl helipad in Reno, Nevada plus a bit more. (2) Take off and go to the Las Vegas, Nevada, USA strip. Transfer to the Batmobile and follow directions after that.
Posted Feb 3, 2017 17:11 by Don Olsson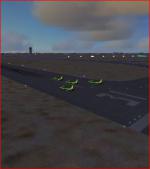 2.28Mb (591 downloads)
This is the 3rd (and last) mission using the BAE Hawks in 4 aircraft display form. Saudi Hawks display team from King Faisal AB airport in Tabuk, Saudi Arabia to the Al Bir highway airport in Saudi Arabia, on to Fly-bys at King Hussein airport in Jordan and Eilat in Israel and land at Taba Intl airport in Taba, Egypt.
Posted Jan 31, 2017 17:51 by Don Olsson