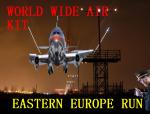 1.39Mb (4457 downloads)
World Wide Air Pilots Information. You are appointed Pilot in Command of a leased JYRGAL 737-800 our company will be using for these Eastern Europe Flights. Our own 737 had a bad landing by Capt. Ernest Burgalowskybun and broke the front landing gear at Kermateskukin Airport last sunday. How many times have you flown from Portoroz or Klangenfurt to Bydgoszcz Ignacy Jan Paderewski Airport,IATA: BZG,or to Henri Coandă International Airport? well here is your chance as well as others not very known ones, seven flights that will keep you busy during this coming end of the month. Yasuri Baclter and Iliana Fskilon will be managing the passengers. Ok, pilots, or Pilotiskis as some Romanian chaps call them, let get the show on the road...
Posted Mar 26, 2013 11:59 by Gera Godoy Canova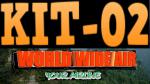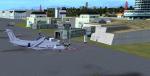 2.40Mb (1177 downloads)
Calling all WWA pilots. You can now pick up your new schedule with new airfields in Tajikistan (3) and four International flights. This kit ends the tour in this country. Kit-03 will soon be available with further flights in areas where most airlines do not venture. These are "Pilot in Command" flights so co-pilots keep practicing!!!
Posted Mar 17, 2013 20:45 by Gera Godoy Canova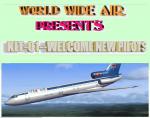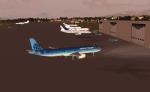 0.57Mb (3363 downloads)
WWAir is presently looking for pilots to fly all types of aircraft in remote areas of the world as well as many International Routes. There are many VAs who require all kinds of parameters for pilots as well as interminable rules and procedures. WWA is the airline that gives the pilot freedom of crazy rules and puts him in the most variable of flight situations. In this first "Kit" pilots who download it will automatically become part of the airline and start flying right away in one of the most out of the way routes in Tajikistan!!. We will suggest aircraft but actually you can fly anyone you have!!!. There is also the airline's website where you can download "special" kits (soon). So come on into our unique group of really dangerous and exciting flights now, don't wait one more minute!!!
Posted Mar 11, 2013 02:25 by Gera Godoy Canova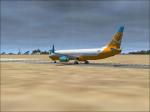 5.79Mb (5474 downloads)
This is a quick mission I tried to make today based on a suggestion so it is not really my work. Anyway hope it kinda works and is not too bad. It is a basic simlated IFR departure. You can use the autopilot as you wish or not. Many thanks, Pierre.
Posted Feb 4, 2013 19:51 by Pierre G. Shlimon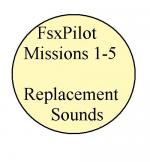 6.09Mb (1070 downloads)
Improved recorded sounds for the FsxPilot Missions 1-5 here at Simviation. Should be easier to hear now. Pierre Shlimon.
Posted Feb 3, 2013 05:47 by Pierre G. Shlimon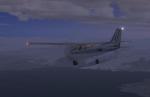 2.52Mb (2699 downloads)
Fly the NDB approach into Narvik Framnes near the Lofoten Islands in the North of Norwaty. You are in an old fashioned Cessna 172! Many thanks. Pierre
Posted Jan 31, 2013 07:24 by Pierre G. Shlimon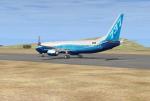 0.86Mb (6622 downloads)
Hi! A very over-simplified version of the famous Funchal curved visual landing to runway 05. It is hard enough in flightsim so I have no idea how the real pilots do it! Many thanks, Pierre
Posted Jan 30, 2013 15:35 by Pierre G. Shlimon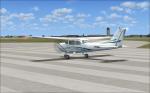 0.33Mb (2577 downloads)
Hi, This is more a mission to test patience rather than skill! Fly a Cessna 172 with G1000 from a military field in the outskirts of Auckland, New Zealand, up to the Bay of Islands. Have a look around if you like and then land at Kerikeri airport. It's a beautiful summers day and you have heard of a good hot springs up there where you might head to later.
Posted Jan 30, 2013 08:22 by Pierre G. Shlimon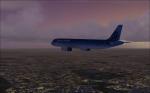 1.96Mb (9955 downloads)
Fly and evening British Airways Airbus from Zurich during the ILS landing back into London Heathrow. The weather is nice this evening but there area few thunderstorms around.
Posted Jan 29, 2013 20:24 by Pierre G. Shlimon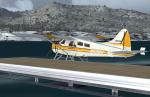 1.18Mb (3981 downloads)
Fly a regular floatplane flight from Ketchikan seaplane base in Alaska, to Mesa lake to drop off some fishermen. (Set in Winter/ a season with snow)
Posted Jan 29, 2013 14:32 by Pierre G Shlimon