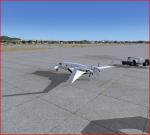 1.11Mb (479 downloads)
Take off in a Beechcraft Starship 2000C from Phoenix Sky Harbor Intl airport in Phoenix, Arizona, USA, fly to Pinal airport, then onto Tucson Intl airport in Tucson, Arizona, USA. Aircraft is available from Simviation.
Posted Oct 8, 2017 10:51 by Don Olsson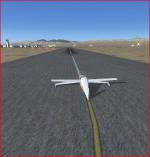 0.91Mb (201 downloads)
Take off in a Rutan Q1 Quickie from Mojave airport USA and fly through hoops to California City Mun airport in California City. Download from Simviation of the Quickie aircraft is required unless you want to change it. A Simviation scenery download of the Mojave airport is also recommended. Neither download is very large.
Posted Oct 8, 2017 08:57 by Don Olsson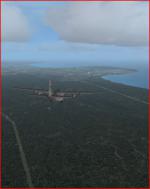 2.03Mb (1423 downloads)
I have made a lot of missions since 2007, but very few of them have been with the big, heavies; just not my preference. This mission uses the C130. After leaving Miami, Florida in your US Air Force C130, you are presently at 5000 feet over the San Isidro Air Base in the Dominican Republic. You are to land 1st at Jose F. Pena Gomez Intl airport in Santo Domingo, Dominican Republic and drop off some supplies for hurricane assistance. Then take off and fly to Luis Munoz Marin Intl airport in San Juan, Puerto Rico with more supplies.
Posted Oct 1, 2017 07:33 by Don Olsson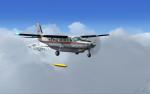 2.99Mb (1240 downloads)
Follow the Hamathko river in a Cessna 208B while being buffeted around by strong winds and rain. Land at Scar Creek Airport and pick up cargo pods for some mountaineers camped on the summit of a nearby mountain. The flight to and from the camp is through dense storm cloud with zero visibility, rain, lightning and mountains on either side, so choose your flight path carefully by referring to the GPS terrain map and if you use the autopilot, select the correct vertical speed for the accent. If you take the wrong route you may come short. After successfully dropping the cargo pod return to Scar Creek, but make sure the route you take will line you up for the correct approach.
Posted Sep 25, 2017 15:53 by Geoff Peel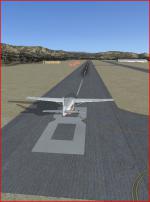 3.53Mb (855 downloads)
Take off in one of 4 aircraft from Mariposa-Yosemite airport in Mariposa and fly to Mammoth Yosemite airport in Mammoth Lakes, California, USA. Choices of aircraft are Bell Jet Ranger Helicopter, Cessna 172 Skyhawk, Cessna Grand Caravan or Maule Orion. There is a small download (that is optional but recommended) from Flightsim for several nice waterfalls.
Posted Sep 24, 2017 14:18 by Don Olsson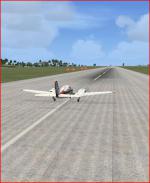 7.88Mb (647 downloads)
Fly a Beechcraft Baron 58 from Chihhong airport in Taitung to Lyudao airport. There will be more to the mission than this. Fly it and find out! There is a small airport scenery addon required. It's available from Simviation.
Posted Sep 19, 2017 09:22 by Don Olsson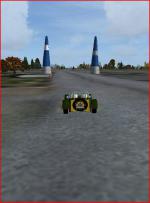 0.48Mb (220 downloads)
Starting at Louisville, KY Intl airport, drive a roadster north to downtown, turn right, circle around the Bowman airport and return to Louisville, Intl, USA. Follow Landmark pointers. There are landmark pointers along the route to assist you in staying on the correct roads. A timer is included. Speeds of 80 to 100 knots seem reasonable. The 8 mb roadster used is available on Simviation. Time to complete the mission is 10-15 minutes.
Posted Sep 13, 2017 14:46 by Don Olsson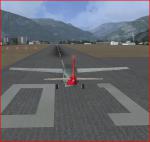 3.92Mb (1608 downloads)
Take off in a Cessna C208B Grand Caravan from Bolzano airport, Italy and fly to Zurich airport, Switzerland. You will be at high altitude, so likely best to lean your mixture. Fixed to include readme and rewards file.
Posted Sep 5, 2017 03:01 by Donald Olsson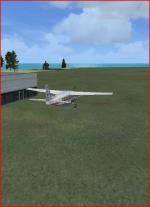 4.39Mb (990 downloads)
Barbuda to Martinique with passengers in a Cessna Grand Caravan with 3 intermediate landings at Antigua, Guadaloupe, and Dominica.
Posted Sep 4, 2017 13:21 by Don Olsson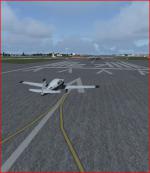 0.80Mb (858 downloads)
Take off in a Mooney Bravo from Miami Intl airport in Miami, Florida and fly to Key West NAS airport in Key West. Change planes 4 or 5 times with landings along the way. Aircraft used are: Mooney Bravo, King Air, Grumman Goose, Beech Baron, Lear Jet, & maybe the Grand Caravan. Should not require any additional downloads.
Posted Aug 26, 2017 17:22 by Don Olsson