0.08Mb (213 downloads)
I have been alerted that the RP salvo folder for a rocket did not come from the cited weapon download. Sorry! It actually came with the Beaufighter aircraft made by Dave Garwood in 2008. It is listed as copyighted. It is also available from Flightsim. Both as Free downloads. The download is some 55 Mb from 2008! Since it is almost 10 years old & available for free, I trust there should not be a problem in providing the very small RP salvo rocket here.
Posted May 28, 2017 20:40 by Don Olsson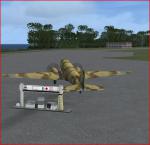 0.43Mb (690 downloads)
A multiple choice Mission! Take off from Wake Island. Bomb at least 1 of 4 ships that are anchored within 15 nm and land an aircraft back at Wake I airport, Wake Island. You will be given a choice of from 3 aircraft and several (7!) weapons. The choice of aircraft are from a twin-engine prop DC3, 4-engine prop B17 or twin-jet engine Skywarrior. You will be awarded a reward for successfully bombing each of the 4 ships. Need only bomb 1 ship in each mission attempt for a reward & successful mission. SEE UPDATE ABOVE
Posted May 24, 2017 16:58 by Don Olsson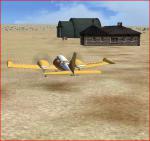 0.82Mb (502 downloads)
This mission is meant to be about an early TV series of Sky King. He flew 2 different aircraft called the Songbird in the series. The Cessna 310 was his 2nd aircraft & the one used (although a slightly different version here) in this mission. The download is available from Simviation. A nice aircraft! Sky King stood for Skylar King. His niece, Penny, typically appeared the the series. The Mission: Take off in a Cessna 310Q from Sandhill Ranch airport (meant to represent Sky Kings ranch named the Flying Crown) in Page, make 2 stops and land at Page Mun airport in Page. I have added some FSX scenery for additional "eye-candy".
Posted May 20, 2017 11:12 by Don Olsson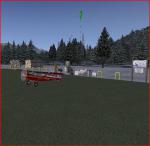 1.94Mb (399 downloads)
Fly a Bell 206B JetRanger or Super Cub from Banff airport to (near) a chateau on Lake Louise, Alberta, Canada. The Chateau is not the one at Lake Louise, but is from FSX scenery meant to represent it.
Posted May 15, 2017 22:56 by Don Olsson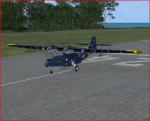 3.45Mb (732 downloads)
Fly a PBY from Henderson Field, Midway Islands to Sand Island, USA. You are asked to locate at least one of 5 ships on your flight path. Should not be too hard.
Posted May 4, 2017 11:22 by Don Olsson
5.94Mb (411 downloads)
I am in Louisville, KY. Today there is an airshow going on. Mostly military aircraft. I made the 6 following short missions in 2011. I trust they should still work. Six missions in Trainers. Not really "training" missions, rather missions in prominent trainers. T6Texanmsn: Brief Training flight in Arizona (Download a T-6 Texan) T33mission: Brief training flight in Utah (Download a T-33 Shooting Star) T34mission: Brief Training flight In Florida (Download a T-34 Mentor) T37mission: Brief Training flight in Texas (Download a T-37 Dragonfly/Tweet) T38mission: Brief Training flight in Texas (Download a T-38 Talon) T45mission: Brief Training flight in Florida (Download a T-45 Goshawk). Links to downloads in Readme.
Posted Apr 22, 2017 23:16 by Don Olsson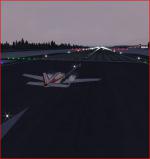 1.03Mb (836 downloads)
Take off in a Beech Baron from Vigra airport in Alesund, with a stop at Aro, and continue on to Kvernberget airport in Kristiansund, Norway. There is also an intermediate landing.
Posted Apr 22, 2017 09:10 by Don Olsson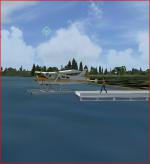 1.16Mb (1049 downloads)
Take off in a de Havilland Beaver DHC2 floatplane from near the Ignace Municipal airport in Ignace, to Fort Frances and on to Kenora in Canada. Perform water takeoffs and landings at all locations with optional side trips to outposts.
Posted Apr 8, 2017 09:54 by Don Olsson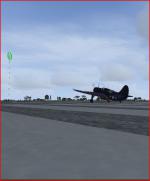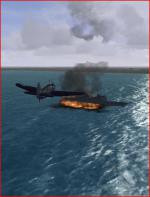 1.08Mb (664 downloads)
Take off, fly to check points, locate a target or 2, fire weapons at them, then land the Curtiss SB2C-4 Helldiver at the KTTS NASA shuttle airport, United States. I have made 3 missions out of 3 of the flights given in Simviation that start from the same California location and I found these 3 all had the same check points. I chose not to duplicate the same routes and eliminated some of the check points in 2 of the missions. Hope you enjoy the missions. I decided not to make rewards this time. Consider the 3 missions your reward...
Posted Apr 2, 2017 15:43 by Don Olsson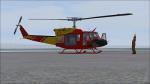 13.66Mb (1564 downloads)
A new Mission for FSX Acceleration You are the most experienced pilot in our team. Your job today is to transport a patient from the hospital Eisenstadt to the hospital Frauenkirchen. In normal fine weathercondition this flight would be very chilly but today we have wind up to 35 knots, heavy rain and thunderstorms. First you start your Helicopter in Wiener Neustadt and fly to Eisenstadt to pick up the patient. Then your flight goes over the lake Neusiedl to Frauenkirchen. There you unload the patient and then you can return to Wiener Neustadt, or…………………..wait, what else is happening. Maby you have to rescue some capsized sailors………….. Maby you have to fight a fire, which was lightened by the thunderstorm……..
Posted Apr 2, 2017 15:07 by Jens Laimgruber