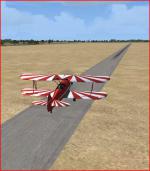 0.91Mb (376 downloads)
Check out a newly uploaded Stearman PT-17 Kaydet at a few landing sites in California. Mission is from Chapman Farms to Eagle Field, California, USA. Comment. I was fortunate to have a flight in a Stearman a few years ago. I found it very difficult to see ahead in this tail dragger when on the ground.
Posted Feb 9, 2020 01:22 by Don Olsson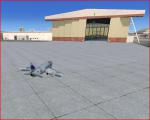 0.14Mb (175 downloads)
I received an e'mail comment about a conflict with the ending Point of Interest and a building in my F86 Edwards AFB mission. I believe this is a result of my using the Acceleration FSX addon. Included in this upload are 2 screenshots of what I see at the end of the F86 mission. To end your mission, should the POI arrows pass thru a building, if you permit crashes, you ought to be able to end the mission properly. There also is an addon for KEDW which might be of interest. I don't think it affects the above.
Posted Jan 18, 2020 12:53 by Don Olsson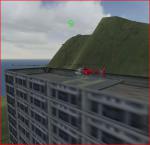 0.34Mb (492 downloads)
This is a mission of touring 4 lighthouses placed on the coast of Ireland. Aircraft used is the Bell jet Ranger helicopter. The lighthouses are scenery objects I placed from the default FSX. I was unable to locate the many (some 80!) lighthouses on the coast of Ireland in FSX. Much of the motivation came from watching a PBS TV program on the lighthouses of Ireland. The reward is a photo found on the internet of an iconic Irish lighthouses: Fastnet.
Posted Jan 5, 2020 01:09 by Don Olsson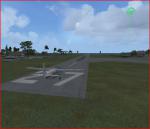 2.19Mb (774 downloads)
Fly a scenic tour of the island of Kauai, Hawaii in a Cessna Grand Caravan. Starting at Port Allen, fly to Waimea, then north up the canyon, to the Na Pali coast, and land at Princeville. This is a trip I have made a long time ago in a helicopter.
Posted Dec 27, 2019 16:34 by Don Olsson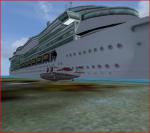 1.15Mb (832 downloads)
Take off in a Grumman Goose G21A from Chalk's Key West airport in Key West and fly to Florida Keys Marathon airport in Marathon. There will be a water landing and transfer to a small cruise ship for the end of the mission. This mission was originally made in 2009 with minor updates now.
Posted Nov 15, 2019 15:08 by Don Olsson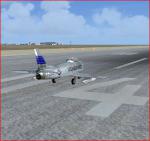 0.78Mb (661 downloads)
Take off in a F-86 Sabre Jet from Edwards AFB airport in Edwards, make a low pass over Mojave airport, then to Palmdale AF for a touch-and-go and onto Southern California Logistics airport in Victorville. Then return to Edwards AF base.
Posted Nov 6, 2019 17:37 by Don Olsson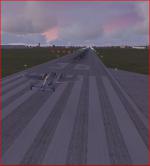 0.91Mb (343 downloads)
Take off in a Beechcraft C-45H from Beech Factory airport in Wichita, then to Wichita Mid-Continent, on to McConnell AFB airport, then land back at the Beechcraft Factory. This is a revised version of the same mission. The progressive taxi is to be eliminated to make the mission completed easier. Delete the prior BeechFactory mission. At McConnell AFB you will be given the menu choice of a flight back to the Beech factory airport using the mission compass or make a more realistic flight there using interaction with ATC. If you use ATC, you should refer also to the GPS (& NRST airports) and or the map for directions. Upon landing at the Beech factory go to the parking area, not using the Progressive taxi arrows to parking. I recommend flying the mission 1st without using the ATC. This will give you information about the direction to fly after leaving McConnell AFB.
Posted Sep 25, 2019 01:10 by Don Olsson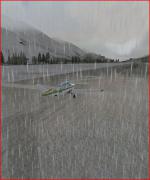 0.91Mb (843 downloads)
Swiss mission. Take off in a Beech Bonanza from Ulrichen airport and fly to Geneva airport. Read the download file for aircraft Information available in Simviation.
Posted Aug 4, 2019 14:11 by Don Olsson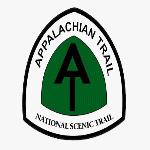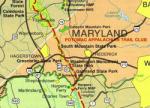 167.53Mb (304 downloads)
Appalachian Trail Adventure Maryland Please read the PDF file before flying this Mission. Fly the historical Appalachian Trail by each state. This is long distance hiking trail from Georgia to Maine. Along your flight look for each of the shelters were thru hikers sleep on the trail along with many landmarks on the trail. In this mission you will be flying the Maryland section. David Crandall
Posted Jun 6, 2019 12:34 by uploader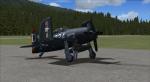 10.75Mb (488 downloads)
Fly an old Grumman Bearcat warplane from Blue River through all the hoops between the mountain peaks to Kinbasket Lake airfield. Land safely and switch to an Agusta Westland EH101 Helicopter. From there, using your DME equipment, locate a scenic tour boat which is stranded somewhere on the lake due to engine problems. Drop a cargo pod of parts next to the boat then return to Kinbasket Lake airfield via the shortest route over the mountains and fly back to Blue River airport in the helicopter through all the hoops between the mountain peaks.
Posted May 26, 2019 05:41 by Geoff Peel