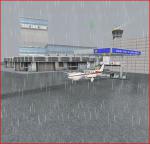 2.03Mb (961 downloads)
Decided to make a short holiday-like mission. On a snowy, winter day, fly a Beech Baron and deliver some Holiday packages to Hill Air Force Base, Morgan County and Salt Lake City Utah .
Posted Dec 15, 2017 12:22 by Don Olsson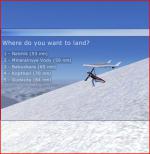 1.18Mb (268 downloads)
I have made a number of these. Modest interest here... A.I.R Atos VR Hang Glider starting at over 18,000' near Mt. Elbus, Russia. Choice of landing at 1 of 5 airports at 53 to 84 nm from liftoff. A map is included to help in your decision before flight. Suggest you up the sim rate as soaring is only at about 20-25 knts.
Posted Dec 10, 2017 14:13 by Don Olsson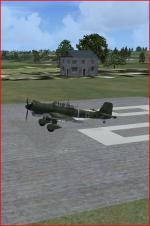 0.75Mb (574 downloads)
Take off in a Junkers Stuka from Mendig Army airport in Germany, bomb 3 bridges (one being the Remagen?) and land at the Bad Neuenahr airport. In 1945, Hitler had ordered the Remagen bridge to be destroyed to slow down the Allies. It was damaged but initially it didn't happen. You might want to read more about the Remagen bridge in WWII.
Posted Dec 9, 2017 07:56 by Don Olsson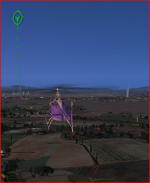 0.81Mb (375 downloads)
Here is another tour mission. This time in a Bell Jet ranger helicopter. Kuala Lumpur helicopter tour from Sultan Abdul Aziz Shah-Subang to Simpang, Malaysia
Posted Dec 3, 2017 12:05 by Don Olsson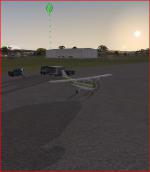 1.20Mb (560 downloads)
I have made many missions as tours of large cities worldwide. This has been a way for me to tour the world using FSX. Interest in most of them has been only modest. However, here is one of them. Take off, tour some landmarks and land back at Canberra airport, Australia. You will be given your choice of the Robinson, or Bell jet ranger, helicopter or the Cessna 172 Skyhawk.
Posted Dec 3, 2017 12:01 by Don Olsson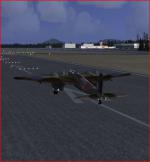 3.25Mb (618 downloads)
Here is a portion of the Wiki writeup about the movie: 633 Squadron. When the Norwegian resistance leader, Erik Bergman, travels to Great Britain to report the location of a German V-2 rocket fuel plant, the Royal Air Force's No. 633 Squadron is assigned to destroy it. The plant is in a seemingly impregnable location beneath an overhanging cliff at the end of a long, narrow fjord lined with numerous anti-aircraft guns. The only way to destroy the plant is by collapsing the cliff on top of it; a job for 633 Squadron's fast and manoeuvrable de Havilland Mosquitos. This mission is an attempt to duplicate the above. Took some trial-&-errors with the mission to get some FSX scenery to work reasonably well. Sure glad I can start a mission with FSXME rather than the cryptic 'stuff' MS provided! Take off in a DeHavilland Mosquito B IV from Flesland airport in Bergen, Norway perform a bombing mission and land at Bomoen AB airport in Bomoen.
Posted Nov 25, 2017 15:05 by Don Olsson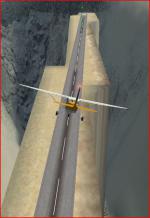 0.44Mb (717 downloads)
Take off in a Cessna C172SP Skyhawk from Don Miguel Hidalgo Intl airport in Guadalajara and fly to Zapopan airport. Observe the unusual designated runway conditions! Motivation for this mission provided from www.simtours.net
Posted Nov 19, 2017 12:58 by Don Olsson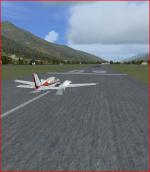 1.12Mb (615 downloads)
I uploaded a very similar mission in June, 2017. It used a Mooney aircraft and you were to fly over the mountains, essentially directly to Raron, Switzerland. This Intermediate level mission uses a Beech Baron & a different flight plan. from Aosta airport, Italy, follow the waypoints through the valleys and fly to Raron airport, Switzerland.
Posted Nov 19, 2017 10:23 by Don Olsson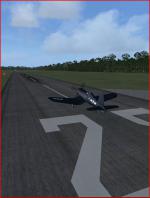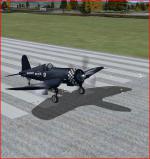 0.83Mb (664 downloads)
This mission is meant to represent a Gull-wing Corsair in the New Guinea region during WWII. The markings are for the Blacksheep squadron headed by Major Boyington, a multiple ace Corsair fighter pilot. Take off in a Vought Corsair from Tokua airport in Rabaul, fly to Malekolon and Nissan airstrips and onto Buka airport. There are 2 aircraft carriers for you to locate near the flightplan and make touch and go landings if you so choose. Not a mission requirement. Download the 56Mb Corsair from Simviation.
Posted Nov 11, 2017 09:54 by Don Olsson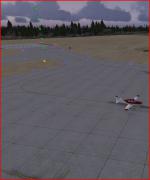 0.52Mb (353 downloads)
This is the 2nd of 2 missions using a parachute. This time for the entire plane! Take off in a Cirrus SR22_GT from Duluth Intl airport in Duluth and fly to Sky Harbor airport in Duluth, Minnesota, USA. Duluth is the home of the Cirrus. Continue on to Lennartson, then deploy your large parachute and land in a designated landing area indicated by 4 landmark pointers.
Posted Nov 11, 2017 09:47 by Don Olsson