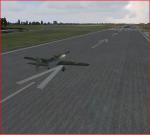 0.60Mb (419 downloads)
Take off in an Me 262 from Tempelhof airport in Berlin,Germany. Perform a low level pass over Schonhagen, then a touch and go over Juterbog. Continue on landing and park at Holzdorf AB airport in Holzdorf.
Posted Jun 4, 2020 17:32 by Don Olsson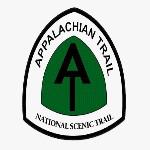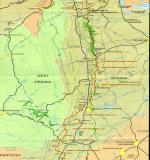 193.87Mb (197 downloads)
Appalachian Trail Adventure Virginia. Please read the PDF file before flying this Mission. This mission is about 8 hours long. I have had ran out of memory several times during this flight so plan to land near a shelter or parking lot and save the mission often and to continue later when you run out of time. Fly the historical Appalachian Trail by each state. This is long distance hiking trail from Georgia to Maine. Along your flight look for each of the shelters were thru hikers sleep on the trail along with many landmarks on the trail. This mission you will be flying the Virginia/West Virgnia section. By David Crandall
Posted Mar 31, 2020 09:30 by uploader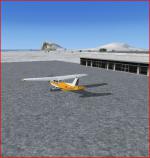 0.43Mb (478 downloads)
There is a scenery addon made some 10 years ago with a volcano plus other fire scenery in Iceland available on Simviation. There is no indication where to locate this as given by Jim Abbey. I don't think it is easy to find even though Iceland isn't that large. Suggestion. Before you fly this simple mission, try to locate the addon volcano as a flight. As a big hint, I suggest you select an airport near a coastline (most are there), fly the perimeter of Iceland looking inland using an outside view and increased sim rate. I made this mission as sort of a flight, rather than a regular mission. For this reason, I didn't make a reward for this mission. Intent is to permit you to easily find the scenery addon & erupting volcano with steam pouring out 2 small planes on fire and several fires. Oh, Don added 2 additional fires near the volcano & another smaller volcano! Don also has a volcano rescue mission in Iceland already uploaded. It does have a reward.
Posted Mar 26, 2020 11:19 by Don Olsson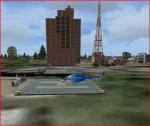 0.99Mb (707 downloads)
I made a mission using the addon scenery listed here about 5 years ago. That was before I started uploading missions to Simviation. I also made some additional changes in this one. Take off and perform Bell Jet Ranger helicopter rescues at an oil rig helipad and a wreck. Complete the rescues at the main Galveston, Texas hospital, USA. You will be asked to make 5 landings in the Bell Jet Ranger helicopter.
Posted Mar 19, 2020 14:40 by Don Olsson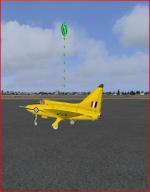 0.03Mb (164 downloads)
Missing reward file for P111 mission omitted from the original upload. Sorry...
Posted Mar 15, 2020 09:01 by Don Olsson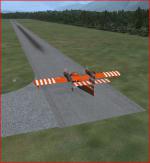 0.60Mb (571 downloads)
For your consideration: Take off in a Canadair CL215 from Alberni Valley Regional airport in Port Alberni, Canada. Put out a forest fire, MAYBE see an AI Martin Mars aircraft in the mission, & land at Sproat Lake.
Posted Mar 14, 2020 15:44 by Don Olsson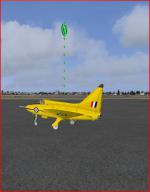 0.35Mb (234 downloads)
With the worldwide emphasis on self-isolation due to the Coronavirus, I thought I'd upload a rather simple diversion with the relatively new uploaded aircraft. Take off in a Boulton Paul P.111 from Edinburgh airport, to Glascow for a touch and go landing and onto Prestwick airport. Land and park there. Comment: I really like the design of this aircraft! Hope this works ok for you.
Posted Mar 14, 2020 15:35 by Don Olsson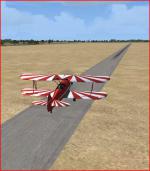 0.91Mb (349 downloads)
Check out a newly uploaded Stearman PT-17 Kaydet at a few landing sites in California. Mission is from Chapman Farms to Eagle Field, California, USA. Comment. I was fortunate to have a flight in a Stearman a few years ago. I found it very difficult to see ahead in this tail dragger when on the ground.
Posted Feb 9, 2020 01:22 by Don Olsson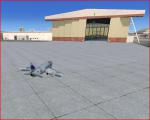 0.14Mb (157 downloads)
I received an e'mail comment about a conflict with the ending Point of Interest and a building in my F86 Edwards AFB mission. I believe this is a result of my using the Acceleration FSX addon. Included in this upload are 2 screenshots of what I see at the end of the F86 mission. To end your mission, should the POI arrows pass thru a building, if you permit crashes, you ought to be able to end the mission properly. There also is an addon for KEDW which might be of interest. I don't think it affects the above.
Posted Jan 18, 2020 12:53 by Don Olsson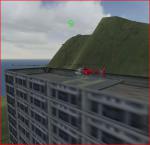 0.34Mb (451 downloads)
This is a mission of touring 4 lighthouses placed on the coast of Ireland. Aircraft used is the Bell jet Ranger helicopter. The lighthouses are scenery objects I placed from the default FSX. I was unable to locate the many (some 80!) lighthouses on the coast of Ireland in FSX. Much of the motivation came from watching a PBS TV program on the lighthouses of Ireland. The reward is a photo found on the internet of an iconic Irish lighthouses: Fastnet.
Posted Jan 5, 2020 01:09 by Don Olsson