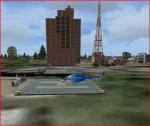 0.99Mb (633 downloads)
I made a mission using the addon scenery listed here about 5 years ago. That was before I started uploading missions to Simviation. I also made some additional changes in this one. Take off and perform Bell Jet Ranger helicopter rescues at an oil rig helipad and a wreck. Complete the rescues at the main Galveston, Texas hospital, USA. You will be asked to make 5 landings in the Bell Jet Ranger helicopter.
Posted Mar 19, 2020 14:40 by Don Olsson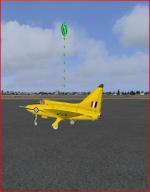 0.03Mb (146 downloads)
Missing reward file for P111 mission omitted from the original upload. Sorry...
Posted Mar 15, 2020 09:01 by Don Olsson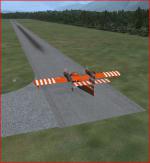 0.60Mb (488 downloads)
For your consideration: Take off in a Canadair CL215 from Alberni Valley Regional airport in Port Alberni, Canada. Put out a forest fire, MAYBE see an AI Martin Mars aircraft in the mission, & land at Sproat Lake.
Posted Mar 14, 2020 15:44 by Don Olsson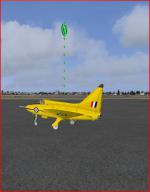 0.35Mb (207 downloads)
With the worldwide emphasis on self-isolation due to the Coronavirus, I thought I'd upload a rather simple diversion with the relatively new uploaded aircraft. Take off in a Boulton Paul P.111 from Edinburgh airport, to Glascow for a touch and go landing and onto Prestwick airport. Land and park there. Comment: I really like the design of this aircraft! Hope this works ok for you.
Posted Mar 14, 2020 15:35 by Don Olsson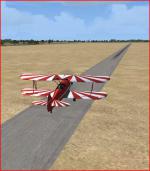 0.91Mb (297 downloads)
Check out a newly uploaded Stearman PT-17 Kaydet at a few landing sites in California. Mission is from Chapman Farms to Eagle Field, California, USA. Comment. I was fortunate to have a flight in a Stearman a few years ago. I found it very difficult to see ahead in this tail dragger when on the ground.
Posted Feb 9, 2020 01:22 by Don Olsson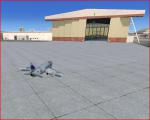 0.14Mb (138 downloads)
I received an e'mail comment about a conflict with the ending Point of Interest and a building in my F86 Edwards AFB mission. I believe this is a result of my using the Acceleration FSX addon. Included in this upload are 2 screenshots of what I see at the end of the F86 mission. To end your mission, should the POI arrows pass thru a building, if you permit crashes, you ought to be able to end the mission properly. There also is an addon for KEDW which might be of interest. I don't think it affects the above.
Posted Jan 18, 2020 12:53 by Don Olsson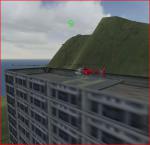 0.34Mb (408 downloads)
This is a mission of touring 4 lighthouses placed on the coast of Ireland. Aircraft used is the Bell jet Ranger helicopter. The lighthouses are scenery objects I placed from the default FSX. I was unable to locate the many (some 80!) lighthouses on the coast of Ireland in FSX. Much of the motivation came from watching a PBS TV program on the lighthouses of Ireland. The reward is a photo found on the internet of an iconic Irish lighthouses: Fastnet.
Posted Jan 5, 2020 01:09 by Don Olsson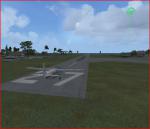 2.19Mb (627 downloads)
Fly a scenic tour of the island of Kauai, Hawaii in a Cessna Grand Caravan. Starting at Port Allen, fly to Waimea, then north up the canyon, to the Na Pali coast, and land at Princeville. This is a trip I have made a long time ago in a helicopter.
Posted Dec 27, 2019 16:34 by Don Olsson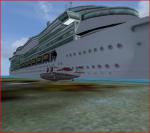 1.15Mb (690 downloads)
Take off in a Grumman Goose G21A from Chalk's Key West airport in Key West and fly to Florida Keys Marathon airport in Marathon. There will be a water landing and transfer to a small cruise ship for the end of the mission. This mission was originally made in 2009 with minor updates now.
Posted Nov 15, 2019 15:08 by Don Olsson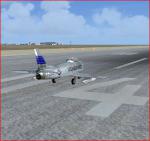 0.78Mb (523 downloads)
Take off in a F-86 Sabre Jet from Edwards AFB airport in Edwards, make a low pass over Mojave airport, then to Palmdale AF for a touch-and-go and onto Southern California Logistics airport in Victorville. Then return to Edwards AF base.
Posted Nov 6, 2019 17:37 by Don Olsson