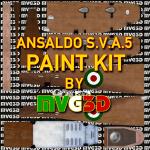 34.32Mb (1036 downloads)
This paintkit is for use with Ansaldo S.V.A. aircraft by Manuele Villa. The paint kit is in layered PhotoShop format (*.psd). You can use this paint kit to create your own liveries, real or fictional as you like. . Created by Manuele Villa, September 2008.
Posted Sep 12, 2008 04:55 by Manuele Villa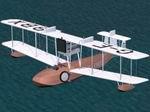 6.08Mb (2045 downloads)
FS2004. Vickers Type 54 'Viking' IV An amphibious biplane intended 'for military use'. First flight in late 1918. 26 sold to various countries. Ver.0.1, By Edward Cook
Posted Aug 25, 2008 04:47 by Edward Cook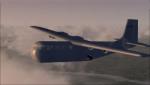 12.80Mb (3890 downloads)
FS9 1948 Monsted-Vincent by Rarewings.com: Designed with FSDS3.5.1 It has full working virtual cockpit with back-lite gauges. Limited 2-D panel, custom sounds. This install package comes with two Paint textures, plain metal and Southern Airways A light transport aircraft developed by the American company Monsted-Vincent and built in Louisiana. This unusual aircraft, reduced in size resembles a strategic bomber B-36 was built in a single copy in early 1948 and the first flight took place on 1 October of 1948. It was equipped with four Continental C-85 engines driving pusher-propellers and could carry up to 6 passengers. Free download from www.rarewings.com. This plane will work with the Re-paints on this site and at rarewings.com
Posted Aug 23, 2008 11:08 by rarewings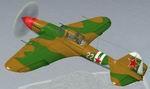 4.25Mb (3994 downloads)
FS2002/FS2004 Ilyushin IL-2 Sturmovik.rnThe Il-2 Sturmovik was designed as a low-level close-support aircraft capable of defeating enemy armor and other ground targets. rnHardly the fighter, the system was exclusively engineered to take an enormous amount of damage and still keep pilot and critical mechanical components safe. rnIn the end, the IL-2 would become the most important aircraft available to the Soviet Union in their defense of the homeland against the advancing Panzer brigades.rnThree kinds of models(clean / with Pylon / with Weapons) are included.rnby Kazunori Ito.
Posted Aug 13, 2008 09:48 by Kazunori Ito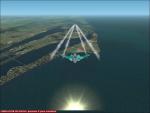 21.45Mb (7120 downloads)
FS2002-FS2004 Me-262 HG3 ahasseyeAnB German first supersonic projected aircraft with modern panel includes virtual joystick with autopilot GPS a fighter HUD supersonic effect Atomic Nuclear Bomb included. Reinstrumented,New textured and reworked flight dynamics by ING Alex Hassey
Posted Aug 10, 2008 14:59 by Messerschmidt Me-262HG3ahasse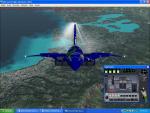 20.73Mb (7639 downloads)
FS2002-FS2004 Tu-144ahasseye URSS first supersonic passenger aircraft with classic and modern panel includes a fighter HUD supersonic effect. Reinstrumented,New textured and reworked flight dynamics by ING Alex Hassey 404405 aahasseye@Yahoo.com from UNAM University. Beautyfull DXF model avalaible at request .File Size 22 Mbytes It is interesting that this event change all world's behavior and way of thinking.
Posted Jul 27, 2008 11:01 by archive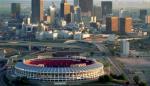 0.68Mb (1772 downloads)
This is Kazunori Ito's P-61B repainted to a livery called "Time's a Wastin." I was interested in repainting this aircraft because I had a model airplane that has the same livery above. Enjoy. By Victor Vu.
Posted Jul 20, 2008 08:39 by archive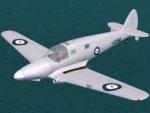 8.56Mb (2252 downloads)
FS2004. De Havilland DH93 'Don' A multi-role, three-seat trainer which, after trials at Martlesham Heath, was relegated for use as a Communications aircraft mainly by No. 24 Sqdn." First flight in June 1937. Ver.0.1, By Edward Cook
Posted Jul 17, 2008 06:34 by archive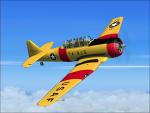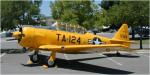 4.09Mb (7456 downloads)
This is a USAF T-6 Texan for FS9, and it may work for FSX (?). This is a repaint of Denis da Silva's T6 for Flight Simulator 2004 .. This paint scheme is a T 6-G Model T A – 915 USAF colors Included are some historical photos and History ..Textures by Mark Rooks. Texture Created by Mark "fire Ball" Rooks. I would like to thank Denis and Daniel da Silva for creating this awesome freeware model. Please read the readme file for installation instructions.
Posted Jul 16, 2008 19:13 by archive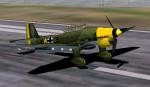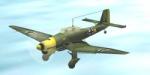 1.87Mb (11228 downloads)
Aircraft Simulator's Junkers Ju-87B-2 'Stuka' German dive bomber Ju-87B of 6./StG 77, Graz/Austria, April 1941. The word 'Stuka' was enough to terrify the most battle hardened soldier in the beginning of World War II. Incredibly accurate and with sirens added to terrify, the Ju87 Stuka was at the forefront of the blitzgrieg. However, in the Battle of Britain, they were mauled to a point where they were withdrawn within weeks of the beginning of the Battle. Transfered to the Mediterranean theatre, it found new life in attacking shipping and in support of the Afrika Korps. It survived for a while in Russia, providing there was adequate air support. Slow, cumbersome and poor manouverability, it soldiered on till late 1944.
Posted Jul 16, 2008 18:59 by archive