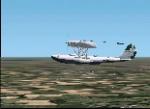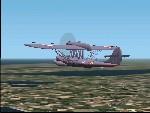 5.20Mb (3353 downloads)
FS2004/2002 Cant Z.501 Gabbiano(Seagull)-Seaplane In service since 1937 in Regia Aeronautica for reconnaissance,SAR and anti submarine patrol. 3 models of the service in War from 1937 until 1945. After Sep 8th 1943, served in Allied Italian Co-belligerent Air Forces and in 1950 was retired. Model, Texture and Panel by F. Giuli, O.Radicati. Gauges by different authors
Posted Jan 22, 2009 12:30 by FRANCESCO GIULI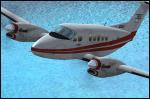 11.45Mb (1507 downloads)
Douglas DC-6 KLM Textures for Jens Kristensen's DC-6 Package. Having been an operator of the Douglas DC-2, DC-3, DC-4 and DC-5, it seemed only logical that KLM (celebrating its 90th anniversary in 2009) purchased the DC-6 for its long-haul routes. Seemed, because KLM already operated the Lockheed L-049 Constellation, the DC-6's competitor. Nevertheless, Connie and DC-6 marched on together quite well. Enclosed in this package are five repaints of DC-6's during several stages in their life with KLM. The 1957 livery of PH-DPP was an interim-livery (see the 'old fashioned' white lettering and the early-fifties style cowlings). The 1962 livery of PJ-DPI seems to have been an attempt to fit into the new house style of KLM without having to respray the fuselage, as the DC-6 reached the end of its KLM carreer anyway. These are textures only. You will require Jens B. Kristensen's Douglas DC-6 . Original textures by Jens B. Kristensen. Repaints by Maarten Brouwer.
Posted Jan 10, 2009 16:32 by Maarten Brouwer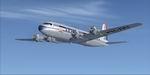 26.05Mb (11078 downloads)
FS2004 Douglas DC-6 ver 2.0. This package includes the DC-6 in its earliest form with short nose (no weather radar) and round-tipped Curtiss Electric propellers as delivered to the first DC-6 customers in 1946-48. The later aircraft had the more well-known, square-tipped 'paddle' propellers, and this version is included as well. Most, if not all, of the early DC-6's were later modernized to this standard, and many (especially from the U.S. operators) had weather radar installed in a longer nose. This package contains most variants, including liveries for American, United, Delta, Panagra, SAS, Sabena and KLM, nine aircraft in all. The KLM repaint is by Maarten Brouwer. Flight dynamics based on work by FSAviator. For FS2004; FSX users should get DC6_V20X.zip instead. By Jens B. Kristensen.
Posted Jan 8, 2009 14:02 by Jens B. Kristensen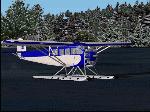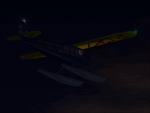 8.54Mb (1767 downloads)
Part 7 of the Early Fairchild Series. Original gmax model by James Hefner, with some parts and textures from the Microsoft FS2004 SDK. Flight dynamics, effects, and panel design by Jim Douglass, using Microsoft gauges. 2-D panel bitmap by Mick Morrissey. (Requires Fairchild FC-2W2.zip be installed for gauges, sound and effects.)
Posted Dec 26, 2008 13:31 by James Hefner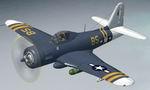 4.57Mb (4138 downloads)
FS2002/FS2004 Ryan FR1 "Fireball". This is a compound power aircraft that installs a past reciprocating engine for the cruise to supplement poor fuel cost that is the fault of an initial jet engine and is a machine equipped with the first jet engine in the U.S. Navy. This was not the one to exceed the recipro fighter in the performance. The products was ended only in 66-plane's completion. And though the squadron (VF-66 . VF-41, VF-1E, and change the title afterwards) that disposed this machine were organized in May, 1945, There was no chance of the actual combat participation. Four kind of models(Clean / with Pylon / with Tank / with Weapons) are included. by Kazunori Ito.
Posted Dec 26, 2008 12:57 by Kazunori Ito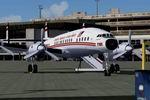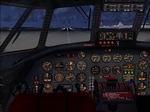 14.11Mb (9304 downloads)
Lockheed L-1649A Starliner Version 2.1 Model, texture, and VC by Manfred Jahn, panels and gauges by Hansjoerg Naegele, 2D main panel by Diego S. Barreto, effects and flight dynamics by Roland Berger, documentation by Howard Sodja. See the Starliner project threads at calclassic.proboards55.com for further info and general feedback. Includes a "no VC" model for use with slow PCs. Can be used in FSX with certain restrictions. See docs in file.
Posted Dec 20, 2008 04:28 by Howard Sodja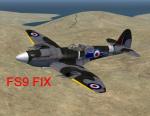 0.13Mb (3869 downloads)
Update for A F Scrub Spitfire Mk 22 for FS2004/FSX: If you cannot see the Spitfire MK 22 in FS9, just replace the aircraft.cfg, fix by A.F.Scrub
Posted Dec 19, 2008 03:53 by A.F.Scrub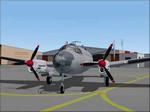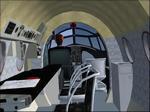 11.49Mb (3005 downloads)
Dassault MD311 Flamant. No.276. Complete package with interior and VC. Model by Emmanuel Geffroy.
Posted Dec 18, 2008 11:18 by philippe42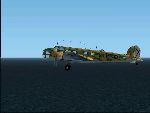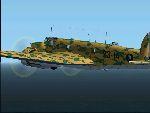 15.75Mb (5180 downloads)
FS2002/FS2004 Fiat BR 20 Cicogna (Stork)-SCW Went into servce in 1937 Low-wing,twin-engine monoplane,twin rudders and retractable landing gear, served proficiently in the Spanish Civil War with Aviazione Legionaria supporting Gen.Franco. Vcockpit fully moving and lighted Model, Panel,Vcockpit by F. Giuli,texture O.Radicati.
Posted Dec 13, 2008 11:49 by FRANCESCO GIULI

7.07Mb (1140 downloads)
FS2004 Trojan Horsemen Textures only pack. Six repaints are included in this package depicting North American T-28 Trojans flown by the Trojan Horsemen Airshow Team. The paints are for Tim Conrad's T-28 (t-28c.zip). By Ryan Grantonic.
Posted Dec 9, 2008 08:41 by Ryan Grantonic