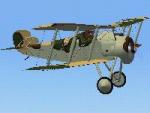 1.99Mb (3060 downloads)
FS2004. Sopwith TF.2 'Salamander' A ground attack aircraft. First flight 27/04/1918 at Brooklands. This aircraft was used to test camouflage schemes at Orfordness C.July 1918. Ver.0.1, By Edward Cook
Posted May 8, 2009 03:23 by Edward Cook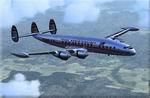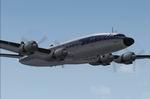 31.33Mb (15371 downloads)
Lockheed L-1049 Super G Constellation Package Model, VC, and texture basics by Manfred Jahn, panels, gauges, and animations by Hansjoerg Naegele, flight dynamics by Luis Pallas, wingview angles by Bill Tyne and Andreas Trapp, lights and exhaust effects by Roland Berger, checklist and documentation by Volker Boehme, flight test and handling research by Stefan Werner.
Posted May 6, 2009 04:26 by John Paul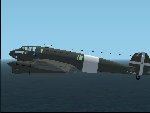 5.44Mb (2499 downloads)
FS2004/2002 Caproni Ca331 Raffica-OA&B/CN 2 models of this aircraft that never entered in service but remained as a prototype Model OA was used for air observation. Model B/ CN (caccia notturna) night fighter Model, Panel by F. Giuli,texture by O. Radicati.
Posted Apr 27, 2009 13:13 by FRANCESCO GIULI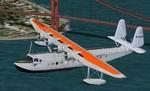 9.97Mb (4808 downloads)
FS2004 Sikorsky S-42 "Pan American Clipper" NR-823M Sikorsky 4-engine flying boat flown by Pan American Airways 1935-1944. Long-range Pacific survey version. With passenger accommodations removed and fuselage tanks installed, NR-823M made 4 survey flights in 1935, scouting the first Pacific routes for Pan Am. Range 3000 miles at cruising speed of 150 mph. FSDS3.5 model with virtual cockpit, master navigation room. Model based on Sikorsky documents from New England Air Museum and photos from U. of Miami Richter library. Flight dynamics modified by Jim Douglass for more accurate performance. A flying boat, not an amphibian. No true landing gear, but beaching gear provided. Detailed list of survey flights included. By George Diemer.
Posted Apr 18, 2009 17:17 by George Diemer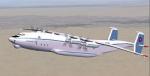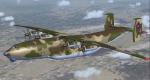 2.19Mb (7396 downloads)
Antonov An-22 Antheus in Fuerza Aerea Cubana. Model created by Dimitri Samborski.
Posted Apr 11, 2009 17:17 by Pablo W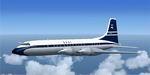 29.77Mb (7139 downloads)
FS2004 Bristol Britannia. This is version 1.0 of an all-new model of the Bristol Britannia. The package contains several variants: Britannia 310 of BOAC, Canadian Pacific, Cubana and British Eagle. Britannia C.1 of the RAF Britannia 102 of BOAC, BKS and Britannia Airways For FS2004 only. FSX users should get Brt_V10X.zip instead. By Jens B. Kristensen.
Posted Apr 8, 2009 11:13 by Jens B. Kristensen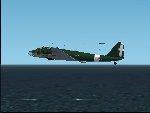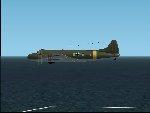 9.12Mb (2548 downloads)
FS2004/2002 Piaggio P108-Bomber & Transport In service since 1942 in Regia Aeronautica 2 models of the unique strategic 4 engine heavy bomber served in War from 1942 until 1945. After sep 8th 1943, served in Allied Italian Co-belligerent Air Forces untill end of war. 1 model of transport version captured and used by the Nazi. Model, Panel by F. Giuli,texture by O. Radicati.gauges by different authors
Posted Apr 1, 2009 13:10 by FRANCESCO GIULI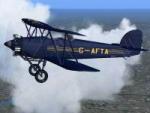 3.66Mb (2460 downloads)
FS2004 Hawker Tomtit. Airframe K1786 built in 1938. Bug fix for initial loading of model in fs9 Ver;0.2.1, By Edward Cook
Posted Mar 31, 2009 11:24 by Edward Cook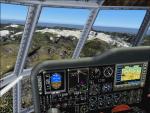 42.41Mb (4536 downloads)
Second version of the Virtual Cockpit modified by Jorge Buiatti. Include: Primary Flight Display, Nav Flight Display, Pitot & GPS Nav Switch, panel with GPS and Autopilot Heading Window. Also include DME, Automatic Pilot Window, Light Switches, Cowl Flaps Switch, Vor2 (to make it easy to intercept the radials Vor when you are flying through the Sids & Stars airports with IVAO for example);Radio, ATC, MAP and GPS Icons, even one Clock with Wind vector (-clicking the clock's center you will see the directions wind but no the speed of it- this gauge from Tom Gibson's California Classics DC6-B) and some extra gauges like Oil Pressure and Oil Temperature from Tom Gibson's California Classics DC6-B gauges too. The Engine Start switches and Fuel Valves gauges are from Daisuke Yamamoto, Kubota Hiroaki, Luis da Costa Pereira & Fabio Bonoldi's 'Lockheed WP-3D Hurricane Hunter'. I know that this is not the real Cockpit but now you can flight from the Virtual Cockpit without make changes to 2D Panel Cockpit. All gauges are included into the GaugeZip. Also I add some changes into the Sound files and add a little more power to the engines.
Posted Mar 31, 2009 05:31 by Jorge Buiatti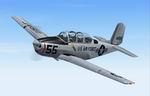 26.03Mb (8015 downloads)
T-34A/B Mentor Set Another batch of new freeware models by Alphasim. Includes two models and six texture sets. Complete cockpit with 2D panel/gauges and VC.
Posted Mar 24, 2009 16:16 by Alphasim