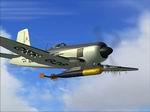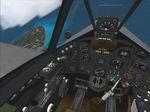 9.42Mb (7174 downloads)
FS2004 Blackburn Firebrand MK IV/V AlphaSim is releasing some older FS2004 models as freeware. Includes four models, four textures sets, two panels, and sounds. Complete cockpit with 2D panel/gauges and VC.
Posted Dec 7, 2008 07:52 by Alphasim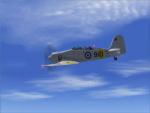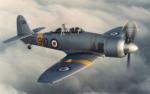 11.38Mb (3189 downloads)
V1.1 Upgrade package for the Sea Fury Trainer T20R You need to have installed "sfrel2.zip" Important: Fixes missing textures and wrong sounds. Apologies to anybody downloading V1.0 Features: 1) Re-adjusted lights, strobes deleted, red beacon fitted 2) A repaint of an ST stationed at RNAS Stretton 4) Stall effect, wind, canopy open and close sounds, start-up sound remodelled, supercharger sound effect added 5) Aircraft Reference & Check Files 6) Wing contrail G-effects improved 7) Cannon effect 8) Flight envelope subtly tuned 9) Modified cockpit panel for easier viewing of the main instruments Optional features: 1) ATC programmed to use Editvoicepack3.1 Plane will be referred to as a Hawker Sea Fury 2) FSFlyingSchool file added, SFuryT20R.fsu (Needs FSFLYINGSCHOOL installed) 3) Positioning for Shockwave 3d redux lights V1.2 (must be installed first) Requires Sea Fury Trainer sfrel2.zip by David Hanvey, Paul Barry and Jerry Beckwith Cannon effects by Rob Barendregt WARBIRDS WARRIOR Freeware Production.
Posted Dec 7, 2008 04:56 by Peter Forster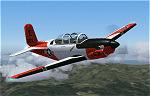 24.56Mb (6558 downloads)
AlphaSim is releasing some older FS2004 models as freeware. Includes one model, two texture sets, full sound set, complete cockpit with 2D panel/gauges, and VC. Paintkit included.
Posted Nov 18, 2008 01:44 by Frank Safranek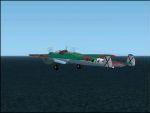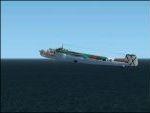 14.79Mb (4651 downloads)
FS2002/FS2004 Dornier 17E-Spanish Civil War Went into service from the beginning of 1937 with the nickname " flying pencil" for the long fuselage.Served in the Spanish Civil War with Gen. Franco Vcockpit fully moving and lighted Model, Texture, Panel,Vcockpit by F. Giuli Gauges by H. Keitel, P.Primavesi,M.Mopar
Posted Nov 13, 2008 11:07 by FRANCESCO GIULI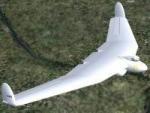 7.42Mb (3335 downloads)
FS2004. Armstrong Whitworth AW52 A prototype Flying Wing mailplane with Laminar flow wings and blown control surfaces - First flight was on the 13/11/1947. Ver.0.1, By Edward Cook
Posted Nov 10, 2008 03:21 by Edward Cook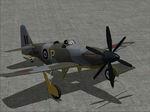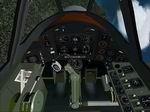 6.64Mb (7027 downloads)
FS2004 Martin-Baker MB.5. AlphaSim is releasing some older FS2004 models as freeware. Includes three models, five textures sets, two panels, and sounds. Complete cockpit with 2D panel/gauges and VC.
Posted Nov 9, 2008 02:00 by Alphasim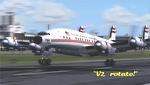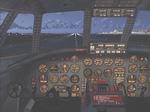 10.85Mb (11582 downloads)
Lockheed L-1649A Starliner, Version 2.0 Last and most illustrious in the series of Constellation designs, the Starliner was designed to fly Los Angeles-London and Paris-Tokyo in 20-plus hours non-stop. Providing accommodation for ninety-two tourist-class or twenty-six first-class and forty-five tourist-class passengers, the Starliner entered service with TWA in May 1957. Other major operators were Air France and Lufthansa. Model, textures, and VC by Manfred Jahn, panels and gauges by Hansjoerg Naegele, effects and flight dynamics by Roland Berger, documentation by Howard Sodja. Special features in version 2.0 include wing views, "inclined wheels" nose-wheel steering, simplified reversing procedure, clickable sunshades, backlit VC gauges, new flight dynamics, detailed reference and checklist documents, period-style cockpit voices, and an early TWA texture. Also included is the "squeaking brakes" effect created by Diego S. Barreto.
Posted Oct 29, 2008 05:07 by Manfred Jahn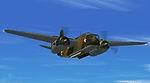 5.43Mb (9823 downloads)
FS2004 Douglas Boston III. Alphasim is releasing some of their classic titles as freeware. The first of the A-20 series produced from the start to British specifications, the Boston Mk.III entered service in the spring of 1941 and became the first of the series to operate in its intended light bomber role. The Boston fought in every theater of the war and its combination of performance, excellent handling and armament made it one of the most popular and effective light bombers of the war.
Posted Oct 29, 2008 05:05 by Alphasim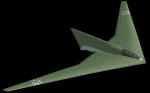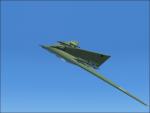 7.38Mb (9206 downloads)
Horten Ho XVIII C "Amerika Bomber" The Horten HO XVIII was designed as a bomber to carry out attacks on USA during WW2. The Flying Wing, would carry bombs over the Atlantic Ocean, where they are then dropped in New York, even later on Washington. Equipped with 6 jet engines, the aircraft was designed to come close to Mach 1 and quickly transit the Atlantic. The range should be 12000 km. With V1 missiles 10000 km.
Posted Oct 27, 2008 19:52 by Christian Drawz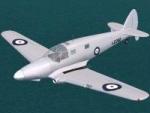 8.60Mb (3439 downloads)
FS2004. De Havilland DH93 'Don' A multi-role, three-seat trainer which, after trials at Martlesham Heath, was relegated for use as a Communications aircraft mainly by No. 24 Sqdn." First flight in June 1937. Artificial Horizon pitch axis bug fixed. Ver.0.2, By Edward Cook
Posted Oct 26, 2008 03:32 by Edward Cook