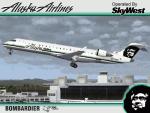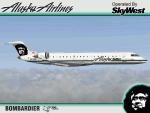 8.33Mb (4046 downloads)
I am proud to present this Bombardier CRJ-701 in the excellent Project Opensky CRJ-700 V3 model. This airframe, bearing registration N215AG, is the first of 3 Bombardier CRJ-700's to wear the Alaska Airlines' Smiling Eskimo livery. This is a detailed repaint with custom textures. All windows are custom, hand-painted, 3D with window shades. Night textures are custom (windows) as well. The repainted textures in this package are 32-bit with no mipmaps for best clarity and quality. This is a complete install. Please read the file POSKY Readme.txt for the EULA and other information. This is a full install pacakge and contains all Project Opensky provided files current to the CRJ-700 V3 Version 2008.1.1. The sound is from the default Learjet. Repaint by Jeffrey S. Bryner.
Posted Jun 6, 2011 21:58 by Jeffrey S. Bryner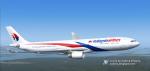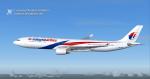 5.49Mb (6771 downloads)
Malaysia Airlines A330-300. Project Opensky Airbus A330 for FS2004 AND FSX compatible. Uses default FSX 2d panel. No VC.
Posted Jun 6, 2011 13:57 by amierilina
34.20Mb (5966 downloads)
These are some cabin announcements. It is just a folder with announcements.
Posted Jun 6, 2011 12:42 by Sam Stocking
0.00Mb (62 downloads)
Corrected Aicraft.cfg entry for my G-EECC repaint of Lionheart Creations Aerospool Dynamic. Sorry about the mistakes (G_EECC mistakenly entered instead of G-EECC).
Posted Jun 6, 2011 08:50 by Jean-Luc Peters
5.21Mb (96 downloads)
UK real textures G-DMYC for Lionheart Creations wonderful Aerospool Dynamic FG microlight.
Posted Jun 6, 2011 08:38 by Jean-Luc Peters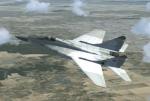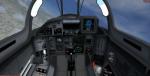 76.36Mb (10109 downloads)
This is the Iris Mig 29 package released as freeware (previously payware) and updated. Texture include, Iran, Iraq, and 2 soviet. Changed some gauges around added a few sound. This is the whole aircraft with the VC Fix. Special Thank to IRIS, Danny Garnier and Karol Chlebowski For a few gauges.
Posted Jun 6, 2011 06:54 by Robert Wahrenbrock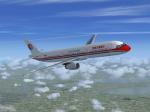 13.37Mb (2442 downloads)
Project Airbus Airbus A321-231 China Eastern B-6668 Complete Package for FSX. Featuring Project Airbus's wonderful aircraft of A321, China Eastern Texture by He Lingyuan,China. This package uses Panel, Sound & Virtual Cockpit of the default A321. An Operation Manual written by Project Airbus Members is also included.
Posted Jun 6, 2011 06:08 by He Lingyuan
13.32Mb (1200 downloads)
Textures for the payware Carenado Grand Caravan in Air Caraibes colors.
Posted Jun 6, 2011 05:16 by Mike Graybeal (TRflyman01)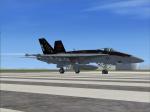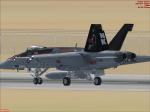 2.27Mb (230 downloads)
Fixed tail letters, top spine fixed now black, thumbnail added and description fixed. Must have payware VRS Superbug
Posted Jun 6, 2011 03:03 by Chris Hammons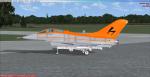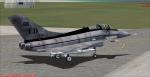 8.91Mb (1428 downloads)
2 sets of Fictional textures for the Eurofighter EAP ex payware now freeware version that works in FSX and FS2004. Textures are - VX-23, and the other for Edwards AFB.
Posted Jun 5, 2011 18:05 by Robert Wahrenbrock