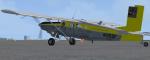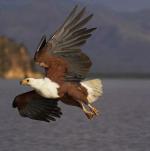 7.75Mb (851 downloads)
Estuary Eagles textures for Tim Comrad's PC-6C_H2 Fairchild-built version of the Pilatus PC-6 Turbo Porter, with the Garrett TPE 331 turboprop engine. Repaint by John Hauck.
Posted Mar 20, 2011 17:19 by John Hauck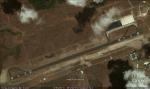 0.09Mb (503 downloads)
Daniel Oduber Quirós International Airport (Spanish: Aeropuerto Internacional Daniel Oduber Quirós) (MRLB), formerly known as Liberia International Airport, is one of the four international airports in Costa Rica. This airport is located on the northwest province of Guanacaste and serves domestic and International flights.
Posted Mar 20, 2011 13:28 by Alberto Thomas - Costa Rica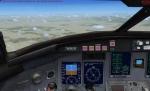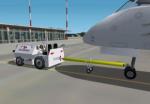 120.64Mb (20297 downloads)
CRJ-200 and 700 packages. Models by Project Opensky with the default CRJ vc added to the 700, soundsets, 2d panel, views, dynamics, animations and much more. Liveries: CRJ-200: United Express, US Airways Express, Delta Connection - Comair, CRJ-700: Delta Connection NC, American Eagle, Brit Air (Air France), Lufthansa Regional CityLine
Posted Mar 20, 2011 13:19 by Rob "Ace_Pilot_Rob" McAlister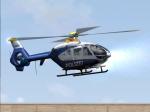 1.69Mb (962 downloads)
Polizei Brandenburg Adebar 1 + 2 Photoreal Texture only for the Heiko Richter EC-135
Posted Mar 20, 2011 11:19 by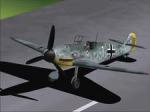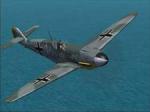 9.33Mb (1073 downloads)
This is a straight conversion of the Sky Unlimited freeware aircraft to CFS2. The modifications to the MDL, CFG, DP, AIR files and textures are by myself. Both 2d and DVC panels have also been converted to CFS2 with gauges included. There is a large number of alternate textures available in the Sky Unlimited FS9 download package here at SimV. HOWEVER, all BMPs(except the site ring) must be converted from DXT-3 format to 565 Extended to eliminate transparency. This is easily done via DXTBmp.
Posted Mar 20, 2011 10:27 by Tom Sanford, Tango_Romeo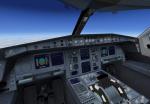 25.30Mb (16350 downloads)
Thomas Ruth's Airbus A340-300 in Turkish Airlines livery. Includes VC
Posted Mar 20, 2011 10:15 by daniel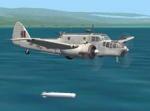 1.37Mb (642 downloads)
A couple of people have reported a problem with the TRA_Beaufort. Pepe Rezende has located a line of code in the original converted MDL that is the probable cause. This download contains a replacement MDL file that should eliminate the problem. To install simply replace the existing Beaufort.mdl in the TRA_Beaufort aircraft folder with this one.
Posted Mar 20, 2011 06:02 by Tom Sanford, Tango_Romeo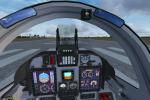 27.89Mb (567 downloads)
This is a exterior and interior (VC) textures repaint for the payware A2A World War II Fighters P-51D Mustang. Representing an fictional repaint for the FSX Flight Simmer team. Repaint by Hani Michal. It is for FSX only.
Posted Mar 20, 2011 05:34 by Hani Michal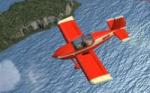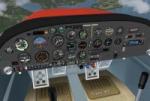 54.26Mb (6431 downloads)
Vans RV-7 Package. With multi liveries and FSX updated VC.The RV-7/7A is an all-around sport airplane, with excellent cross-country capability, fine aerobatic qualities and superior handling. This was originally from FS2004 and has been updated for FSX. Could not discover original author. Initial FSX updates by RV8r with gauge corrections and thumbnails added by Chris Evans.
Posted Mar 20, 2011 04:28 by RV8R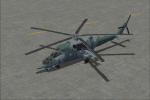 2.03Mb (4184 downloads)
FS2004/FSX - Deadly looking, and just as lethal, the Mil MI-24 series of Helicopter Gunships are perfect Cold War images of the Soviet concept of a "Flying APC" Armed with AT Missles, Rockets and Cannon, and capable of transporting 8 Troops in its cabin. Caused much concern in the West, where there was no counterpart, and given the NATO code-name "Hind". Designed in FAB AH-2 Sabre, the MI-35 for the 2°/8° GAv "Poti" subsidied in Base Aerea of Porto Velho, in Rondonia (the Amazonia) Brazilian State. Texture by Clovis Shiguikyu, requires original model by Tim Conrad.
Posted Mar 19, 2011 22:52 by Clovis Shiguikyu