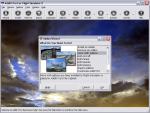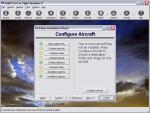 19.92Mb (490 downloads)
SHAREWARE: Addit! Pro is a comprehensive addon manager for Flight Simulator X. Easily install, manage and remove aircraft, adventures, flights, flight plans, gauges, missions, panels, A.I. airport and facilities data, scenery, sounds, textures, videos, weather and more! Archive add-ons to Addit! Pro's File Cabinet or recreate them in zip files. Modify your aircraft, panels and sounds. Automatically update FS's Scenery Library. Includes FS Configuration Manager, complete scenery library editor, ZIP/RAR support and much more! See Readme.htm for details. Requires Flight Simulator X: Standard, Deluxe, Gold or Steam Edition. By Joseph Stearns. SHAREWARE - Requires paid registration to install an unlimited number of add-ons. See Register.htm.
Posted Feb 9, 2017 17:31 by Joseph Stearns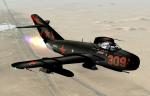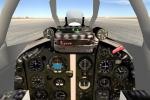 10.71Mb (1226 downloads)
This is an update of my earliar FSX update of the Mig-17F by Kazunori Ito. The package features the original paint plus four beautiful repaints by Mike Pearson, each of them assigned to three different models (clean, tanks and tanks + weapons). I've changed several things for improvement incuding flight dynamics, VC wiew, popup windows with radio and GPS as well as VC light plus I added afterburner effect as the Mig 17, unlike her predessessors, was equipped with it. The VC is static with non-functional gauges. Thanks to Kazunori Ito for the original model, to Mike Pearson for the repaints and to Erwin Welker for the new camera views. All new updates and new FSX gauge configuration for the 2D panel by Michael Pook.
Posted Feb 9, 2017 13:13 by Michael Pook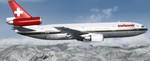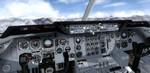 63.34Mb (1680 downloads)
FSX/P3D McDonnell Douglas DC-10-30 Swissair package. Swiss national carrier, Swissair, operated the DC-10-30 between 1972 and 1992. Some were subsequently sold to Northwest Airlines and Continental. McDonnell Douglas DC-10 is a three-engine wide-body jet aircraft manufactured by McDonnell Douglas in the USA. The DC-10-30 has range for medium- to long-haul flights, capable of carrying a maximum of 380 passengers on flights up to 6,600 miles. Includes custom VC. Model and VC by Thomas Ruth. Includes comprehensive VC with working wipers. I added the great textures by Paul Craig. Added FMC by Garret Smith. Custom packaged by Chris Evans
Posted Feb 9, 2017 12:13 by chris evans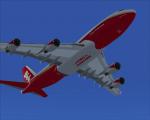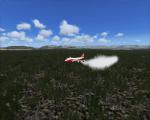 28.36Mb (821 downloads)
This is an update to my previous offering. This is now a complete package, so it requires no other downloads to work. This package works in my FSX with Acceleration add-on, and should do in yours as well. A special word of thanks goes to 'juan30005' for the use of his effect and other info to improve on my rendition of this plane. Based on the Boeing 747-400F by Project Opensky with the added MS internal model/VC modified by Alejandro Rojas Lucenda.
Posted Feb 8, 2017 22:49 by Andre Ludick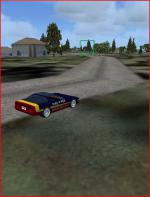 0.28Mb (136 downloads)
Drive 1 lap in an Orion Industries Chevy Corvette INDYPace Car at Daytona Beach in Daytona Beach, USA. I could not locate any drivable Speedway (free) FSX addon. Although there are some scenery addons, they are not solid to drive on. This mission use a circular roadway essentially where the Daytona Race course is located. You might want to use low autogen scenery for a better view of the road. You drive through a green hoop to start and end a lap. You will be timed. See how well you can do! The downloaded pace car drives and sounds quite well in my opinion. ***************************************** This is about my 50th upload, all done fairly recently. Close to 15,000 downloads so far. I likely won't be uploading missions as frequently as in the past.
Posted Feb 8, 2017 17:33 by Don Olsson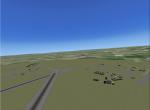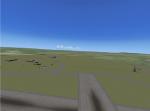 4.38Mb (91 downloads)
Royal Naval Air Station Henstridge or RNAS Henstridge (HMS Dipper) is a former Fleet Air Arm base located 7 miles (11 km) west of Shaftesbury, Dorset (Now Somerset) and 12.4 miles (20.0 km) east of Yeovil, Somerset in South West England. The main part of the land (355 acres) was purchased in August 1941, after which building of the airfield and the marsh lane accommodation site commenced, it was commissioned on April 1, 1943 as HMS Dipper, principally as number 2 naval fighter school, on the 11th September 1942, another 18 acres was acquired at the adjoining gibbs marsh area for an aircraft repair and maintenance site. The design and lay-out of the airfield was quite unique, having 5 runways, 2 of these being east west lay-out (07-25) both 1000 yards long, the northern runway incorporated a dummy deck landing strip, complete with under-ground arresting gear with four above ground arrestor wires, which was a duplicate of that installed on HMS Implacable for training of aircraft carrier landings, these mainly being carried out with the Seafire, a naval version of the spitfire with folding wings. The site also had its own cinema and stage hall March 1952 the airfield became inactive and was placed under care and maintenance, during 1953 Air whaling (now Bristow group) used the facilities for repairs to the whaling fleet of helicopters until moving out in June 1958.June 1957 it was finally closed as a naval establishment, from 1958-1960 the entire site was sold off. 27 June 1980 the BBC purchased the whole site and applied for planning permission to erect at the airfield a shortwave radio station consisting of 21 self-supporting towers holding aerial arrays and ancillary buildings on a 300-acre site. The station would transmit overseas radio services to Eastern Europe, the Soviet Union and perhaps South America the application failed and the BBC sold the land during January 1987 The airfield is also the home of the wessex strut, a general aviation club formed in January 1977, which holds an annual fly in and other events their first fly-in was on 17 April 1977 and attracted 107 aircraft. As of today the only usable runway is the north 07-25 runway, extant with the concrete dummy deck, and the underground machinery chamber, it is also the home to a large number of light aviation enthusiasts aircraft as well as the Yakolevs aerobatic display team and the Dorset and Somerset air ambulance The current airfield is operated by EGHS and is an unlicensed airfield. The only usable runway is 07/25 tarmac/concrete 750 mts long x 6 mtr wide. Henstridge radio can be contacted on 130.250 MHz, it can be found at the south eastern stub of the Yeovilton MATZ Source:Wikipedia
Posted Feb 8, 2017 14:34 by Terry Boissel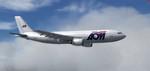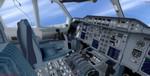 47.02Mb (974 downloads)
FSX/P3D Airbus A300B4 AOM France (Air Outre Mer) package. AOM was France's 2nd airline from 1990 to 2001. AOM operated 1 A300 in it's fleet. The A300 is a short to medium range wide bodied jet airliner produced between 1971 and 2007. Model and VC by Thomas Ruth. Added FMC by Garret Smith. I included the great textures by John Hancock and custom CFM soundpack. Added correct jetway configs. Manual included. Zip preview for larger pictures. Assembled for Prepar3D and FSX by Chris Evans.
Posted Feb 8, 2017 10:33 by chris evans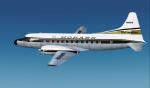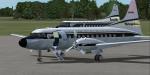 4.15Mb (124 downloads)
FS9/FSX Mohawk Airlines textures for Convair 340/440 by Greg Pepper. Mohawk textures by Gary Harper.
Posted Feb 8, 2017 02:06 by Gary Harper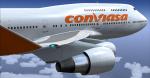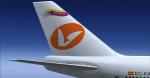 28.64Mb (312 downloads)
Wamos Air - Conviasa Boeing 747-4H6 EC-KXN livery for the PMDG Boeing 747-400 V3. Working in Lockheed Martin Prepar3D and Microsoft Flight Simulator X. Textures only. Visit www.fslatino.com.ve Texture by Jose Blanco.
Posted Feb 8, 2017 01:41 by Jose Blanco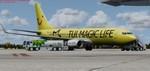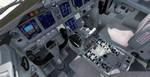 72.71Mb (1411 downloads)
FSX/P3D Boeing 737-800 Tuifly 'Magic Life' package with enhanced VC German leisure airline, TUI fly, is based at Hannover Airport. It operates flights to Europe, North Africa and the Middle East. TUI currently (2016) operate 35 Boeing 737-800 aircraft. Many are painted in special liveries - this one, D-ATUG, in the 'Magic Life' theme. Model by TDS/ Tenkuu Developers Studio with advanced 737-800 VC added. Includes utility for ground services, Passenger bus, cargo, stairs, refuelling truck etc (find it under - Views - Instrument panel - Util) The wonderful Boeing 737-800 from TDS will be enjoyed by many more people who do not know how to install a VC into a FSX native model. The VC is the Alejandro Rojas Lucena/FSND fantastic revised Boeing 737-800 VC model. This VC model includes Working wipers (right mouse click on switch) with rain effect. Switches for LCD Screens, EICAS, PFD, MFT. Autobrake switch. Opening pilots window. Cabin Lights switch. Realistic FMC. Ground Proximity Warning System (GPWS), More Realistic night VC textures. There are custom Boeing 737 sounds included for that extra realism. I have added the great textures by Mathieu Vos. Model is not modified in any way. VC added and aircraft.cfg edited to allow correct VC views and jetways. TDS wonderful native FSX Boeing 737-800 model. See VC docs to get the best out of the VC and FMC. Assembled and prepared for FSX by Chris Evans
Posted Feb 7, 2017 13:11 by chris evans