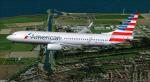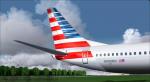 6.33Mb (4248 downloads)
This is an Boeing 737-823 in the new American Airlines colors. Registration: N908NN, Repaint by: Mathieu Vos (APSS), Model by: Project Opensky (not vc model)
Posted Jan 18, 2013 15:03 by Mathieu Vos (APSS)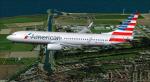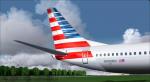 7.02Mb (2104 downloads)
Boeing 737-823 in the new American Airlines colors. Registration: N908NN, Repaint by: Mathieu Vos (APSS), Model by: Project Opensky (not VC)
Posted Jan 18, 2013 14:59 by Mathieu Vos (APSS)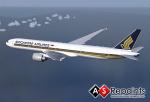 9.37Mb (3237 downloads)
Project Open Sky Boeing 777-300ER with the Singapore Airlines livery, textures and model included Juan Rodriguez
Posted Jan 18, 2013 13:31 by Chris E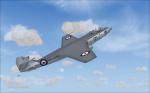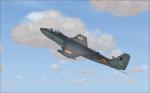 33.83Mb (947 downloads)
FSX Hawker Seahawk update Updated Hawk.air-file, now also the gun-baydoor opens and closes if you use the Concorde nose-visor keys. More textures included as zip files.
Posted Jan 18, 2013 06:08 by Erik Herztberger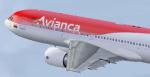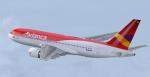 29.69Mb (3058 downloads)
Avianca textures for the Sky Spirit Boeing 767-200 package.
Posted Jan 17, 2013 14:41 by Abrahan Pineda Jimenez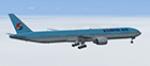 12.16Mb (2832 downloads)
This is the Korean Airlines Boeing 777-3B5ER with registration HL7533. This paint requires the download of the SkySpirit2012 Boeing 777-300 model base package. Will work in FS2004 and FSX versions. For more information, support or bug reports, please read the readme files.
Posted Jan 17, 2013 11:14 by Sean Kneppers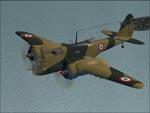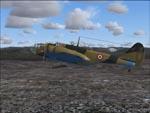 10.10Mb (1482 downloads)
FS2004-Martin A30 Baltimore Mk 5 The Baltimore was a mid-wing cantilever monoplane powered by two Wright Cyclone GR-2600 -A5B5 14-cylinder radial air-cooled engines providing a top speed of 488 km/h.After sept 1943 was used intensively in the Italian campaign with the 28th Bomber Wing becoming the co -belligerent 1°Stormo Baltimore and operating in the Balkan Theater. Model,texture,vccockpit and panel by F.Giuli.Gauges by other authors
Posted Jan 17, 2013 07:01 by FRANCESCO GIULI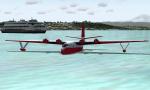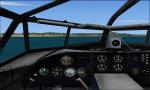 14.31Mb (2164 downloads)
FS2004 Martin Mars Waterbomber On 23 August 1938 the US Navy ordered from Martin a single prototype of the Martin 170 design for a patrol bomber of flying-boat configuration. Designated XPB2M-1, it was the world's largest flying-boat when flown for the first time on 3 July 1942.Only six more of the type were ordered at the end of WWII. These served as transports until 1956, when they were retired. In 1959, the remaining four were purchased for conversion to firebombers. Two remain flying to this day, the Philippine Mars and the second Hawaii Mars.Alphasim freeware AI mdl made flyable in FS2004.Complete 2D panel and outward look but no VC. Water dropping effect added. Conversion by A.F.Scrub.
Posted Jan 17, 2013 05:13 by A.F.Scrub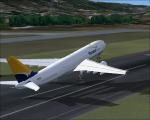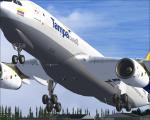 7.49Mb (1677 downloads)
Tampa Cargo textures for the A330 200 by Thomas Ruth . By Abrahan Pineda Jimenez.
Posted Jan 17, 2013 01:58 by Abrahan Pineda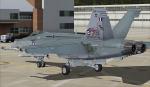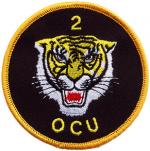 47.02Mb (294 downloads)
RAAF 2OCU Squadron textures for the payware VRS Superbug. There are all 20 aircraft in this 2 part Pack. please import through the ACM
Posted Jan 17, 2013 01:42 by Barry Wynd (AKA Kartikeya)