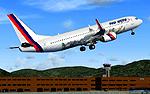 1.28Mb (2864 downloads)
Boeing 737-800 with winglets, Nepal Airlines. (Previously known as Royal Nepal Airlines. Includes basic virtual cockpit. Model by Andy Roesch. Repainted By Praz Rim
Posted Oct 7, 2009 10:35 by Praz Rim

21.79Mb (6552 downloads)
Airbus A320 Northwest Airlines. Model by Project Opensky. Uses default A321 panel, no VC. Custom sound package included. Uploaded originally by Daniel Gonzalez
Posted Oct 7, 2009 10:09 by Paul Atreides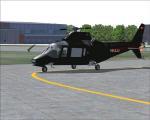 0.97Mb (916 downloads)
Agusta A-109 Swiss Ziwil Textures for the model by Alan Devins
Posted Oct 7, 2009 09:48 by benimix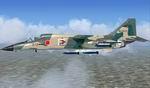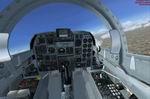 32.69Mb (38238 downloads)
FSX Mitsubishi F-1 Package Inclusive. This is a revised edition. Mitsubishi F-1 Supporting fighter Package. This model includes updates and fixes. The Mitsubishi F1 Supporting fighter, which is similar in configuration to the Jaguar, is the combat version of the T-2 trainer. The model of four variations of Bomb(Mk82), DropsTank, Missile(ASM-1 and ASM-2), and Normal and the model for AI are a set. Gauge control was attained in the photoreal virtual cockpit. It is full automatic, and it ejects and a drag shoot is stored. Model design by Daisuke Yamamoto Peinted by Hiroaki kubota (KBT) Effect xml gauge is made by Toshikazu Shimizu. Adapted to work OK in FSX by Danny Garnier. Panel made useable without errors with FSX compatible gauges.
Posted Oct 7, 2009 09:43 by GARNIER D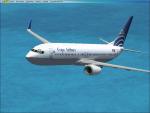 8.82Mb (5958 downloads)
New Boeing 737-800 Copa Airlines Textures only for the default Boeing 737-800. Copa Airlines, based in Panama City, is the national flag carrier airline of Panama.
Posted Oct 6, 2009 19:21 by Jorge Herrera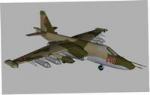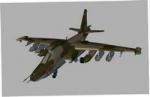 1.02Mb (1144 downloads)
This is the Sukhoi SU25 for FSX as a scenery object to be put anywhere in a scenery by any Object placement tool. The model comes in a library or as a model. This plane was remodelled by Guy Diotte. Texture by Guy Diotte.
Posted Oct 5, 2009 17:52 by Guy Diotte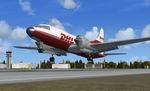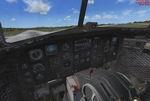 97.85Mb (24759 downloads)
FSX Convair 580 A Native FSX model of the Convair 580. Hi-resolution textures. Fully functional VC adapted from the Convair 240 VC. Realistic flight-dynamics and operations. . Full animation includes the self-storing stairway. I tried to capture the spirit of the ornery, old, turbo-prop. Three liveries including vintage, North Central Airlines, Frontier Airlines, and modern cargo contractor, DHL. Model, texturing and flight-dynamics by Brett Henderson. Pilots, Alejandro Rojas Lucena. And as always.. thanks to the Simv / FFDS crew.
Posted Oct 5, 2009 15:36 by Brett Henderson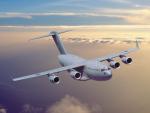 (8508 downloads)
Original FS2004 model by Mike Stone + RAF repaint by Christopher Martin. Updated for FSX by Douglas E. Trapp, FS Flight Dynamics Engineer. No VC and uses default 747 2d panel only.
Posted Oct 5, 2009 14:06 by www.repaintz.tk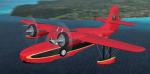 7.75Mb (2140 downloads)
A repaint of Mike Stone's Grumman Goose inspired by an old 1930's radio adventure program. Features an updated sound package. Repaint by Don Brynelsen
Posted Oct 5, 2009 12:32 by Don Brynelsen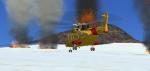 1.46Mb (550 downloads)
This is a ficational texture set for the default C172 in the style of a pre-WWII USN fighter. I used Photoshop and the excellent program DXTBMP by Martin Wright. Many thanks to T.Williams for the paintkit. By Brent Patterson
Posted Oct 5, 2009 12:19 by Brent Patterson