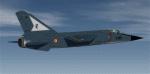 6.87Mb (473 downloads)
This is a repaint of the updated Gmax Mirage F1C by Kirk Olsson/Henk Schuitemaker. It is a demonstration of the Mirage F1C in its original configuration without any RWR antenna on the tail. It is painted as an F1C from the Armee de l'Air during 1975. This aircraft was assigned to Escadron de Chasse 1/5 'Vendee' at BA 115 Orange. It wears the original Mirage F1C markings for EC 1/5 with the insignia of SPA 26 (stork) and SPA 124 (Joan of Arc). Repaint by Frank Safranek using paintkit by Henk Schuitemaker
Posted Sep 23, 2020 18:18 by Frank Safranek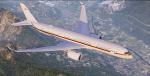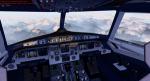 81.28Mb (1552 downloads)
FSX/P3D Airbus A350-900XWB Bundesrepublik Deutschland (German Air Force One) package. This is the new Airbus A350-900 XWB for the German Government. Maybe the most luxurious aircraft ever produced? FSX native AI model by FS Painter. 2020 updated vc by Speedbird77. Textures, assembled and tested in P3D v5 and should be ok in FSX and earlier P3D versions. By Chris Evans.
Posted Sep 6, 2020 01:42 by chris evans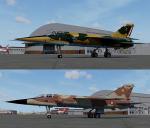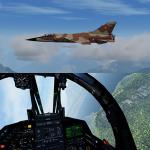 69.27Mb (2321 downloads)
Kirk Olsson's FS9 gmax Mirage F1 converted for use in P3Dv4 and 5. Includes: New textures, configuration manager. The cockpit is almost completely rebuild and features a.o. 3D modeled gauges/switches and P3D dynamic mirrors. Just like the original FS9 model, the layout is based on the Mirage F1.CR version. This package is created for / tested in P3Dv4 (also works in P3Dv5) and requires XMLTools (64bit) to enable all features (weight and fuel gets updated by changing payload/fuel options, dumping fuel or in flight refueling. Radio preset frequencies are loaded from a customizable text file). Credits: Kirk Olsson for allowing use of his files, Frank Safranek for his valuable feedback and testing, Jens Ole Kjolberg for the F.1ZA textures. Henk Schuitemaker
Posted Aug 25, 2020 08:19 by admin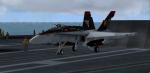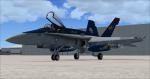 52.44Mb (438 downloads)
This package for the FSXBA F/A-18C Hornet contains two squadrons (VFA-15 & VFA-87) with two textures each. This file comes with textures only so you will have to place them into any FSXBA F/A-18C file that is already downloaded.
Posted Aug 17, 2020 02:40 by Dustin Kosman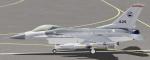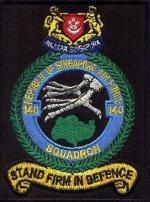 12.59Mb (276 downloads)
Due to the lack of repaints for Singapore's air forces, as well as to commemorate Singapore's 55th National Day, I have repainted the default P3D F-16C in the RSAF 140 Sqn. colours, S/N 625, based on pictures on the internet. The RSAF operates the F-16C/D Block 52. To my fellow Singaporeans, happy belated National Day! Rev 2: Incorrect engine type fixed (now correctly using F100-PW-229). I apologize for the error. zachary77 (Zachary Tay)
Posted Aug 12, 2020 07:33 by Zachary Tay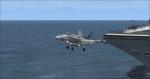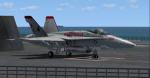 79.75Mb (419 downloads)
For FSXBA/P3D F/A-18C 5 squadrons 2 repaints for each VFA-37 Ragin Bulls, VFA-83 Rampagers, VFA-97 Warhawks, VFA-105 Gunslingers, VFA-131 Wildcats. Textures only. Intended as freeware.
Posted Aug 5, 2020 15:49 by Dustin Kosman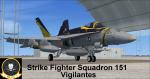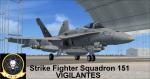 21.87Mb (313 downloads)
Textures only for FSXBA & P3D F/A-18C. This file represents the Vigilantes of VFA-151 from 2010 on board the USS Abraham Lincoln (CVN-72). Enjoy it if you like.
Posted Aug 2, 2020 18:39 by Dustin Kosman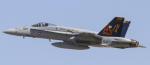 20.26Mb (200 downloads)
Textures only for FSXBA & P3D F/A-18C Hornet. This pack represents the Stingers from their 2014 cruise on board USS Carl Vinson (CVN-70).
Posted Aug 2, 2020 18:18 by Dustin Kosman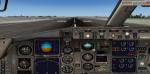 26.99Mb (1036 downloads)
This Aircraft is one known of the Colombian Air Force(Spanish:Fuerza Aérea Colombiana) it was used in the mission Back to home due to Covid-19 bring Colombians Citizens and other nationalities. Model by skyspirit complete with Philipe Wallaert 767 2d panel (No VC) and ground services.
Posted Jul 31, 2020 01:45 by PhotoshopFSX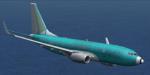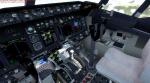 48.68Mb (761 downloads)
This plane is owned by the USAF, but has a civil registry. The 737-73W N712JM first flew in 2013, but seven years later, it still wears its green zinc chromate coating that it was delivered with. It was originally delivered to WEST FARGO BANK then the owner was the USAF. He has been at the Colorado Spring airport, headquarters of SNC (Sierra Nevada Corporation). SNC is maybe the world's most known aircraft modification company, especially for unique military applications. Recently the aircraft in question, under the callsign "STING38,' flew a mission from Santa Maria far out into the SOCAL Range Complex. This area, which sits off the Baja Peninsula and San Guadalupe Island, is associated with long-range missile tests and carrier strike group workups. Model by TDS, livery by JALopezR
Posted Jun 25, 2020 06:10 by JALopezR