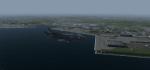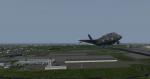 1.77Mb (302 downloads)
Updated Version to my earlier upload of Norfolk Chambers Field Naval Station, VA, which is an enhancement of the standard scenery, according to Google Map Information. This airfield has been neglected by default P3D4 and except of my earlier version still no other scenery free or commercial is availeble. Tested with ORBX Open Landclass North America. Not tested with FSX and or default scenery, but should work. Version 2.0, complete, no need for the old file. Necessary libraries are listed in the readme.
Posted Mar 29, 2020 01:44 by Blaunarwal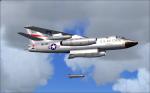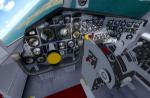 23.41Mb (1775 downloads)
Fighter pilots make headlines Bomber pilots make History. Alphasim (www.virtavia.com) Douglas B-66 Destroyer light bomber for FSX/P3D. FSX materials, full VC, extra nuclear strike options (B.28 laydown). B-66B, RB-66B and EB-66B models. B-66 by alphasim. Conversion, B28 stores by YT Effects by Drongo-(thanks!)
Posted Mar 29, 2020 01:04 by Anon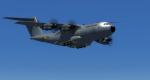 6.31Mb (1395 downloads)
Spain air force textures for the Airbus A400M by Patrick Le Luyer.
Posted Mar 24, 2020 09:48 by archive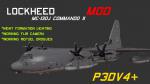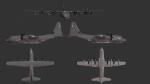 4.53Mb (265 downloads)
This is a model conversion modification done to the stock P3D LM/CS C-130s. This is the USAF MC-130J Commando II. This modification is designed to be a drop in addition to my "ScorchMod" KC-130J. The USAF MC-130J differs externally only slightly from the USMC KC-130J. The largest differences being the ability to aerial refuel the MC-130J as well as the nose mounted FLIR pod. This model includes all the same features of my KC-130J mod such as, night formation "slime" lights, IR/NVG illuminated propeller tips, working re-assigned refueling drogues, custom repaint, and I've added the FLIR pod to the nose as well as a working/tracking FLIR camera from P3D's sensor package. Installation instructions included. My KC-130J Mod is required. This mod is also for P3DV4+ ONLY, it will not work in earlier versions of P3D or FSX. Repaint and model mods by: Nicholas "Scorch" Mitchell.
Posted Mar 22, 2020 15:53 by Nicholas Mitchell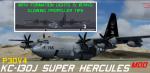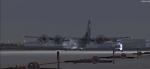 8.65Mb (816 downloads)
This is a model conversion modification for the stock P3DV4 C-130s. This modification series of C-130s I've come to call the, "ScorchMod" C-130s. It combines models and features to create a true USMC KC-130J. The LM/CS C-130s needed a bad update as they lack accurate models in today's US armed forces. I have modified the model to allow for the refueling drogues to be deployed using the tailhook key as to allow for a custom cockpit be installed in the model and retain the drogue animations. As these models lack a current "J" model working cockpit. I have also included night lighting to the model. The night formation or "slime" lights have been added as well as the IR/NVG illuminated propeller tips, similar to the ones found on the MV-22B Osprey. I have also included 2 custom repaints that represent VMGR-352 "Raiders" out of MCAS Miramar. The repaints are of the black tail CAG ship and a flat gray line ship. This modification will NOT work with any earlier versions of P3D or FSX it is strictly P3DV4+ only. It is also a component based modification, meaning you will have to "build" the aircraft's folder. Instructions are included for that. Original models are by Lockheed-Martin/CaptainSim. Model mods and repaints by Nicholas "Scorch" Mitchell.
Posted Mar 22, 2020 14:26 by Nicholas Mitchell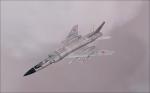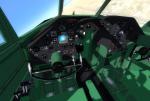 18.16Mb (1405 downloads)
SAMDIM FIDDLER in FSX native. The largest fighter yet built, this massive interceptor served with the PVO for 30 years. X materials, all the custom animations, added pilots. Nice model, note: no rudder. I don't know why Dimitry skipped that. I have no recommendations for a VC, there are 2D packages online, check the library's. I use the Alphasim Tu-22 VC. You'll have to show some adaptability and work out what y'all want for a VC. (Added the Cookpot VC by admin) Extra paints by Lazerbeak and Y.T. Pilots by Piglet Model:Dimitry Samborski FSX convertion: LLS
Posted Mar 22, 2020 01:23 by Anon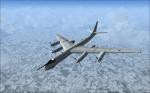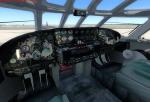 59.50Mb (3144 downloads)
Samdim BEAR pack for FSX and P3D. TU-95MS Strategic Bomber and TU-142 MPA. Loads of kewl animations- set some turbulence and watch the wings and engines. VC - Vlad's BEAR included.
Posted Mar 21, 2020 03:53 by Anon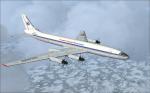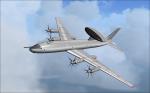 60.37Mb (1895 downloads)
Tu-114 CLEAT, Tu-126 MOSS, by Dimitry Samborski FSX native materials, prop treatment, DDS DXT3 textures, Tu-114 VC is full cabin, see readme for details.
Posted Mar 21, 2020 03:33 by Anon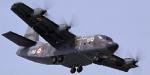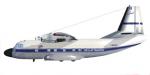 324.64Mb (3718 downloads)
FSX/P3D Breguet 941 Package. The is an ADAC transport plane (STOL in English) from the French manufacturer Breguet. It has the distinction of having a wing fully blown by propellers and flaps that can deploy at 95 degree, allowing it to land and land on very short distances. Included with cabin and virtual cockpit, 2D panel, personalized sounds, four liveries, Checklists and References, documentation in French and in English. Created by http://oldpat.e-monsite.com
Posted Feb 29, 2020 08:09 by Patrick Le Luyer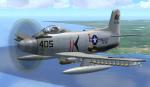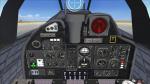 44.29Mb (1468 downloads)
The A2D-1 was developed as a turboprop replacement for the iconic AD Skyraider series in the late 1940s. It was somewhat larger, faster and could carry a heavier weapons load. Unfortunately, the Allison T-40 series turboprop ran into many development delays mostly regarding reliability of the gear box which prevented the Sky Shark from being ordered into full production. It was the end of the line for prop driven attack aircraft for the US Navy. This is a major panel update for my previous FSX update to make the interior and panel look a lot more realistic. In addition to the three original textures by Paul Clawson there are two new "what-if" repaints based on textures by Juan Anotnio Martinez Castro, which he had designed for the FS2002 model by Kazunori Ito. The package also features exhaust smoke, better props and better reticule. Original native FSX model by Paul Clawson and 2D panel by Kazunori Ito. Two new repaints, new comletely reworked VC as well as new gauge configuration by Michael Pook. The model may work in FS2004 and P3D (v.3).
Posted Feb 28, 2020 05:42 by Michael Pook