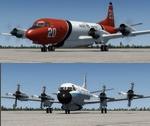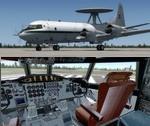 95.13Mb (6868 downloads)
FSX/P3D 3/4 Lockheed P-3 Orion package. This is the great KBT P-3 Orion v3.31 package assembled with the models and liveries for Aerostar Firefighter, AEW US Customs & Border Protection, AEW US Customs Service, Lockheed WP-3D Hurricane Hunters Black and Grey Nose. The Lockheed P-3 Orion is a four-engine turboprop anti-submarine and maritime surveillance aircraft developed for the United States Navy and introduced in the 1960s. Lockheed based it on the L-188 Electra commercial airliner. The aircraft is easily distinguished from the Electra by its distinctive tail stinger or "MAD Boom", used for the magnetic detection of submarines. Assembled for FSX Acceleration and P3D 3 & 4 by Chris Evans.
Posted Aug 26, 2017 07:52 by chris evans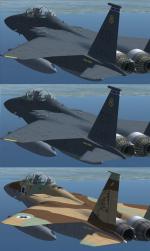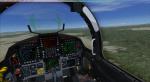 148.69Mb (5742 downloads)
IRIS Simulations F-15E and F-15SG Eagle for FSX and P3D up to V3.*. I've fixed a throttle problem, replaced the glitchy hud with Jivko Rusev Realistic F/A-18 HUD. Added default radios, GPS, autopilot, radar to panel. Made missing aircraft selection menu thumbnails... Original flight dynamics. (Please note that this product is freeware and no longer supported by IRIS Flight Simulation Software. Furthermore this aircraft is no longer indicative of the quality of our commercial products. Please refer to our website for information and screenshots of our commercial product range. Copyright © 2005-2010 IRIS Flight Simulation Software. Not compatible with P3D v4.
Posted Aug 22, 2017 02:15 by T Marson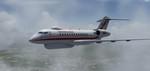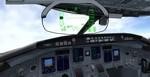 39.89Mb (1763 downloads)
P3D 3/4 /FSX Bombardier E-11a Sentinal/BD700 Polish Air Force Package. The BD-700 has carried the High-Altitude Lidar Operational Experiment (HALOE) in order to survey large areas rapidly. FSX Native model by Iris with added enhanced CRJ700 VC, including HUD/HGS, FMC and more. Upgraded VC by Robert Taylor, includes HUD/HGS, GPWS, better VC textures. Includes Honeywell FMC (Find it in Instrument panel - Views) and revised MFD and custom sounds. High quality model with opening doors and stairs. Using updates by Chris Evans. Textures by Voiteh
Posted Jul 30, 2017 02:24 by voiteh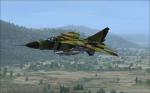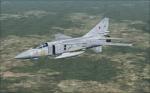 57.74Mb (2452 downloads)
Alphasim's MiG-23 FLOGGER, updated to FSX native MDL. X coded lights, animations and materials. External stores on weight visibility conditions, except strike loadout: Droptank on weight condition via payload manager, RN28 nuclear stores on dropped object condition from saved flight. AS6 KAREN ASM visibility from saved flight. Missile uses free rocket solution2. Saved flights included. Model: Alphasim ( www.virtavia.com ) Thanks, Phil! Shout out to Arno, Henk, Bob, and many others for making it happen. AS-6 by László Becz, converted from CFS2. Conversion, incidental modelling by LLS . Works in FSX and Pd3 up to v4
Posted May 1, 2017 22:30 by LLS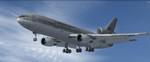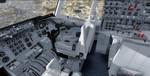 70.34Mb (2529 downloads)
FSX/P3D McDonnell Douglas KC-10 RNLAF Royal Netherlands Air Force package. The RNLAF currently use 2 KC-10 for aerial refuelling and have a further 2 in storage. The McDonnell Douglas KC-10 Extender is an aerial refueling tanker aircraft – the military version of the three-engined DC-10 airliner - operated by the United States Air Force (USAF). The KC-10 was developed from the Advanced Tanker Cargo Aircraft Program. Model and VC by Thomas Ruth. Includes comprehensive VC with working wipers. I included the great textures by Harro Lippmann. Added FMC by Garret Smith. Custom packaged and tested in FSX and P3d v 3.4 by Chris Evans
Posted Apr 19, 2017 12:57 by chris evans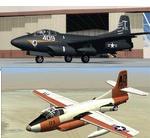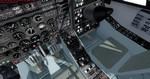 9.62Mb (1660 downloads)
Alphasim's beloved Drut, 2017 FSX native update 2. FSX native, MDL X animation definitions and materials. Coded lights restored, spec maps applied for a bit of shine. Large thanks are in order for Henk and Arno for the tools to pull this off, and to Phil (www.virtavia.com) for allowing their stuff to be butchered about, and for their extremely generous freeware policy.
Posted Mar 31, 2017 05:23 by LLS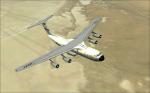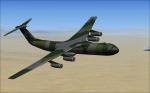 21.21Mb (2082 downloads)
Alphasim's classic C-141 Starlifter, a favorite since FS2002. FSX native, MDL X Version 2, updates materials and glass, spec maps assigned. A much better presentation of this old schlepper. Large thanks are in order for Henk and Arno for the tooling to pull it off, and Phil (www.virtavia.com)for letting their stuff be butchered about.
Posted Mar 30, 2017 13:13 by LLS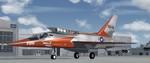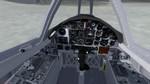 7.62Mb (1684 downloads)
The F-107A was NAA's reply to a requirement for a very high-perfomance nuclear strike aircraft. Perceived as related to the Super Sabre, the aircraft has a closer kinship to the Vigilante-Rapier lineage in terms of aerodynamics and systems.2017 FSX native MDL X, FSX animation definitions and materials, with the kind encouragement of Phil at Virtavia(www.virtavia.com)
Posted Mar 29, 2017 20:22 by LLS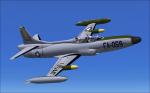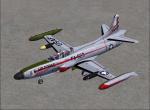 60.90Mb (1427 downloads)
Lockheed F-94C Starfire was a all weather interceptor developed from the T-33. 2017 update of Kazunori Ito's sweet F-94C to FSX MDL X material and animations, repaints by Dave Quincy. FSX panel by Michael Roberts. Model- Kaz Ito, update to X by Y.T. Works in FSX and p3D up to v4
Posted Mar 27, 2017 04:23 by LLS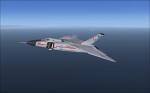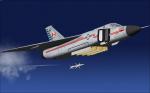 13.19Mb (1250 downloads)
2017 update of the Alphasim CF-105 (www.virtavia,com) in FSX native, MDL X materials and animations: Updated materials and glass, added spec maps, texture wrap applied to radome. Dragchute added on water rudder command. Missiles on dropable object conditions, flying/exploding when it hits. Sparrow II model included, matches modeled armament.Missiles only show from a saved flight with weapons loaded, saved flight included from San Nicholas out in the channel Islands west of Catalina. Overall, a much better presentation.
Posted Mar 26, 2017 10:53 by LLS