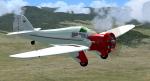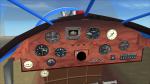 12.73Mb (705 downloads)
The Aeronca LC was a Low-Wing Classic two seater sport airplane, whose production ran from 1936 to 1937. 65 were built, but only seven are thought to survive today. Original FS2002/2004 model by William Ortis, (Lionheart Creations Ltd) and his team (More detailed credits in the original readme files). This package is an FSX update for the model and features some FDE improvements, new VC design and gauge configuration as well as 2D panels, painted according to the airplane liveries. Exhaust smoke has also been added. The package features 5 beautiful liveries. Credits go to the designer team mentioned above, all FSX updates and new panel designs by Michael Pook. Aircraft may work in FS) and P3D,v.3 also, but I don't know.
Posted Dec 12, 2019 12:58 by Michael Pook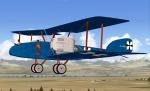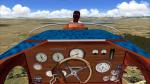 10.65Mb (411 downloads)
This is an update for the Grosskampfbomber Albatross G3 recently posted and updated for FS9 and FSX by A. F. Scrub. Due to incorrect contact points though, the plane was rampaging on the runway, nose in the ground and tail up in the air. This update has fixed that issue. It also features an entirely reworked VC and a new 2D panel as well as added exhaust smoke. All updates by Michel Pook. Credits go to A.F. Scrub for his FSX update. This is the whole aircraft. The model will work in FS9 and maybe in P3D,Version3.
Posted Dec 11, 2019 07:19 by Michael Pook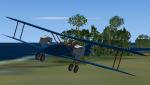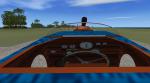 9.15Mb (325 downloads)
FS2004/FSX Albatros G.III Grosskampfflugzeug, 1917 Of elegant lines and clean design, this little known, limited production version of Albatros Flugzeugwerke´s medium sized, twin engined tactical bomber biplane was built in 1917, based on their 1916 G.II prototype. It entered service in Macedonia and elsewhere in 1917. Powered by two Benz Bz.IV engines rated at 230 hp each, it had a payload of 720 lb and a top speed of 93 mph kt. It was faster and easier to fly than the more famous Gotha, AEG or Friedrichshafen "G" series bombers. FS9/FSX mdl by A.F.Scrub
Posted Dec 9, 2019 15:27 by A.F.Scrub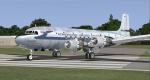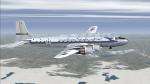 6.81Mb (184 downloads)
SAS 1948 textures corrected by Gary Harper. FS9/FSX Calclassic DC-6 Model by Greg Peppeer and Tom Gibson.
Posted Nov 23, 2019 15:14 by Gary L Harper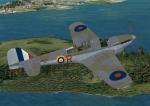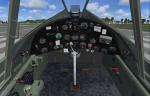 22.73Mb (646 downloads)
FSX/P3Dv3 & v4 Fairey Fulmar The Fairey Fulmar was a British carrier-borne fighter aircraft that served with the Fleet Air Arm (FAA) during the Second World War. A total of 600 were built by Fairey Aviation at its Stockport factory between January 1940 and December 1942. FSX/P3D native mdl by A.F.Scrub
Posted Nov 19, 2019 12:42 by A.F.Scrub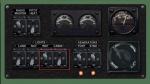 0.06Mb (432 downloads)
Missing switches added to the electric pop-up panel. Just put the panel folder to the aircraft folder and overwrite.
Posted Nov 16, 2019 10:57 by Vladimir Gonchar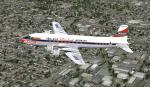 6.06Mb (63 downloads)
FS9/FSX Calclassic DC-6 Model by Greg Peppeer and Tom Gibson. Braniff textures corrected by Gary Harper.
Posted Nov 15, 2019 15:50 by Gary L Harper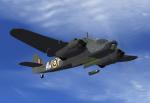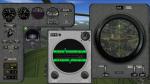 66.12Mb (923 downloads)
Same freeware ALPHA Bristol Beaufort Mk.IA, represented as Twin Wasp-powered Beaufort Mk.IIA, with reworked navigation system, now based on the original, distance-measuring technology. Respective gauges for arc-flying and a new mission included. ##SEE MISSING SWITCHES ABOVE##
Posted Nov 14, 2019 09:36 by Vladimir Gonchar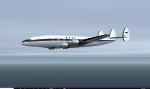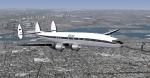 3.93Mb (221 downloads)
FSX L-1049H Model by Manfred Jahn and team. BOAC textures by Gary Harper.
Posted Nov 9, 2019 10:10 by Gary L Harper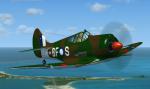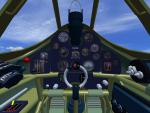 10.79Mb (594 downloads)
FSX/P3Dv3,v4 Boomerang The Boomerang was a single-seat fighter monoplane incorporating the principal features of the Wirraway. Designed and produced after the Japanese entered World War II as an emergency measure to strengthen the RAAF, 250 were built between 1942 and 1944 in four versions. Although not as good as the latest Japanese fighters, Boomerangs were successfully operated in New Guinea and elsewhere and also performed ground attack, target marking and reconnaissance duties. FSX/P3D native mdl by A.F.Scrub
Posted Nov 8, 2019 11:23 by A.F.Scrub