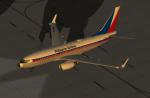 17.13Mb (211 downloads)
FSX Philippine Airlines Boeing 737-700WL, registration RP-C7374. This is only fictional. Philippine Airlines (PAL) has no any Boeing 737 on their fleet. Textures only for the 7B--W2 TDS B737-700WL model. By John Galeos Sy.
Posted Apr 8, 2016 11:50 by John Galeos Sy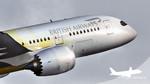 26.32Mb (1366 downloads)
Boeing 787-8 Dreamliner British Airways G-ZBJA 'Firebolt' livery. Model by TDS. Textures by Megan Kelly
Posted Apr 8, 2016 10:44 by ChrisE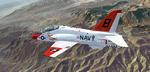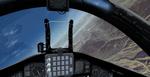 153.34Mb (3656 downloads)
FSX/P3D Boeing/BAe T-45C Goshawk Package V2.83. The T-45C Goshawk is a heavily modified version of the Bae Hawk single engine jet trainer,adapted to aircraft carrier ops. This package contains an entirely new visual model,with self shadowing,bump mapping and hi-res textures,working virtual cockpit, 3D gauges,and reasonably accurate flight model. Includes custom HUD by Jivko "Neutrino" Rusev and Scott Printz, sound package by Serge "fsxnavypilot" Lsa. Designed by Dino Cattaneo. FULLY COMPATIBLE WITH PREPAR3D V2.X and V3.X
Posted Apr 8, 2016 07:56 by dino cattaneo
1.80Mb (89 downloads)
FSX Eurofly McDonnell Douglas DC-9-51 registration I-FLYY, ver. 1.0, textures only for the payware Sky Simulations DC9 Version 2
Posted Apr 7, 2016 15:25 by Stefano Meneghini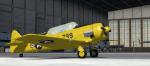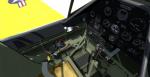 59.90Mb (1924 downloads)
P3D and FSXA T-6 Texan pack 3. Set of 5 North American T-6 Texan's based on the following real aircraft - AT-6 Texan 'Beetle Bum' (Korean), F-AZRB 'Then & Now', 'N43826' (restored and flying) and 'N92778' (restored and flying). Please note that Fuel selector and magneto switch must be set in order to start engine. 3D model by David Eckert and Warwick Carter. Pilot 3D model by Michael Flahault. Added the superb textures by John Terrell. (details included). Please zip preview for larger images. Aircraft information included. Packaged by Chris Evans
Posted Apr 7, 2016 13:44 by chris evans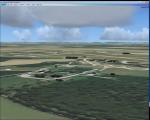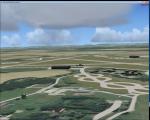 1.65Mb (201 downloads)
RAF Welford (ICAO X1WL) is an active Royal Air Force station in Berkshire, England. The airfield is located approximately 6 miles (9.7 km) northwest of Newbury; about 50 miles (80 km) west-southwest of London. It opened in 1943 and was used during the Second World War by both the Royal Air Force and United States Army Air Forces. During the war it was used primarily as a transport airfield. After the war it was closed in 1946 and placed in reserve status. As a result of the Cold War, the station was reopened in 1955 as a munitions depot by the United States Air Force. Today it is still used by the United States Air Force although not as an active airfield. Source: Wikipedia
Posted Apr 6, 2016 13:50 by Terry Boissel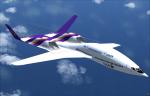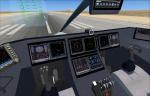 20.26Mb (2490 downloads)
This is an FSX update for the FS2004 fictional concept airliner Honyaku. Included are four passenger and two cargo models of six different airlines.The package features a 2D panel and a new FSX compatibel VC configuration. New smoke and burner flame effects have been added and some FDE corrections had to be made as well to make the model flyable in FSX. Original model for FS2004 by Christian Drawz, Emirates livery by Andreas Koch, all FSX updates and new 2D panel by Michael Pook.
Posted Apr 6, 2016 08:58 by Michael Pook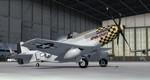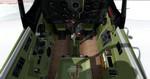 21.05Mb (2583 downloads)
Prepar3D and FSX P-51D Mustang Restorations pack 1. Set of 4 P-51D Mustangs - restored and flying today: "Cripes A' Mighty" N251KW, "Upupa Epops", "Daddy's Girl" N20MS and "Grim Reaper" N26PW. Aircraft details included. Superb 3D model by Warwick Carter. Added the wonderful photoreal textures by John Terrell. (details included). Please zip preview for larger images. More information included and checklist. Packaged by Chris Evans
Posted Apr 6, 2016 07:27 by chris evans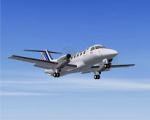 0.07Mb (1468 downloads)
FS9 - FSX Embraer 120ER - aircraft.cfg update to improve flight dynamics (handling). I have made some small changes to the aircraft.cfg file, so you will find eassier to approach and land. Many thanks to PREMIER AIRCRAFT DESIGN team (Bob May) for this wonderfull model. By Libardo Guzman
Posted Apr 6, 2016 01:12 by libardo guzman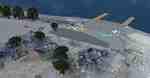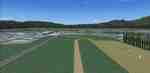 288.91Mb (321 downloads)
FSX Napa County Airports, California (CA), USA. Most custom airports correct a lot of errors in runways and aprons but do not give a feel of the airport. Based on Google maps, pictures and visits to the airports, this scenery tries to add the feel of each airport in Napa County. Airports are 2O3_Angwin, 05CL_Pope_Valley, E20_Lake_Berryessa, KAPC_Napa and O58_Calistoga. By Mark J.S. Macaluso.
Posted Apr 6, 2016 00:58 by uploader