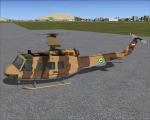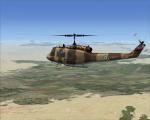 10.09Mb (358 downloads)
FSX Iranian Army Aviation Agusta-Bell 205A. Iran Army Aviation textures for the payware Nemeth Designs UH-1H. By Mohammad Faali.
Posted Aug 19, 2016 11:12 by Mohammad Faali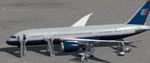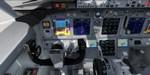 91.25Mb (2202 downloads)
FSX/P3D Boeing 787-8 United Airlines 'Battleship' package with new enhanced VC. United currently (2016) operate 8 Boeing 787-8 aircraft. This one painted in the 'Battleship Gray' livery. Model by TDS/ Tenkuu Developers Studio with advanced 737-800 VC added. The wonderful Boeing 787-8 from TDS will be enjoyed by many more people who do not know how to install a VC into a FSX native model. So now the 787-8 has the nearest VC I can find -- the 737-800. The layout of the 787 cockpit is not a million miles away from the advanced 737-800. The VC is the Alejandro Rojas Lucena/FSND fantastic revised Boeing 737-800 VC model blended with Ken Wiggington's work on the default 737 VC to make it more resemble a 787. This VC model includes Working wipers (right mouse click on switch) with rain effect. Switches for LCD Screens, EICAS, PFD, MFT. Autobrake switch. Opening pilots window. Cabin Lights switch. Realistic FMC. Ground Proximity Warning System (GPWS), More Realistic night VC textures. There are custom Boeing sounds included for that extra realism. I added the high detail textures by Steve McBee. Model is not modified in any way. The VC added and aircraft.cfg edited to allow correct VC views. TDS wonderful native FSX Boeing 787-8 model. See VC docs to get the best out of the VC and FMC. Assembled and prepared for FSX by Chris Evans.
Posted Aug 18, 2016 22:05 by chris evans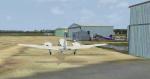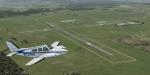 9.26Mb (325 downloads)
This v3 replaces versions 1 & 2 which had a couple of bgl's with alpha issues in their texture. This version incorporates a choice of blending into either the fsx default landscape or the Orbx AU landscape. Bacchus Marsh Airfield is located approx 40km WNW of Melbourne, Victoria, Australia. It was never included in the original FSX. This airport has been modeled from photographs freely available off the internet. A folder is enclosed to give comparisons of detail at ground level. In Display Settings, set texture resolution as desired. All hangars are my generic ones and chosen for similarity in shape, colour and size to the real ones on the ground. The package includes about 100 FSDS custom made scenery objects ranging from hangars to ground litter and many in between, useful for also installing in other rural airports via a scenery editor. It includes some grass and tussocks vegetation to help give the visual of a rural airfield.
Posted Aug 18, 2016 10:03 by Robert Budd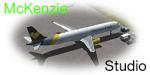 3.48Mb (887 downloads)
Thomas Cook T-TCCD textures for the default FSX Airbus A321. Thomas Cook is a UK leisure airline. The A321 is the mainstay of it's fleet with 21 in operation in 2016. Textures by Declan McKenzie
Posted Aug 18, 2016 08:07 by Declan McKenzie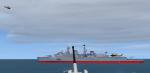 1.68Mb (308 downloads)
FSX/Acceleration County class destroyer HMS Devonshire for ai-usage. The ship was armed with Sea Slug and Sea Cat missiles and was launched in 1960. It carried one Westland Wessex helicopter. One of those helicopters is parked on the heli deck, a second one flies circles arround the ai-boat. This ship is supposed to be used with ai-carriers2 (config example included) or for ai-traffic. FSDS 3.5 model by Erwin Welker
Posted Aug 18, 2016 05:27 by Erwin Welker
59.54Mb (2291 downloads)
FSX/P3D Airbus 320-200 Edelweiss package. Edelweiss is a Swiss leisure airline based at Zurich airport and owned by Lufthansa and Swiss International Airlines. Edelweiss flies to destinations all over the world and currently has a fleet of 6 A320-200 aircraft. Includes enhanced Thomas Ruth VC with updates by Louis Quintero and some further edits by Chris Evans (FSX : Go to Views -Instrument Panel. P3D: Go to Vehicle - Instrument panel), Custom CFM sounds. Also added jetway configs (Ctrl J). Model by Project Airbus. Added the high quality textures by Francisco Escuedero. Assembled for FSX/P3D by Chris Evans
Posted Aug 18, 2016 03:37 by chris evans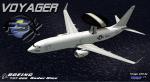 12.12Mb (1417 downloads)
This file contains the fictional textures for the default FSX Boeing 737-800 with integrated disk radar. Included in the package instructions in Italian and in English to successfully install the livery.
Posted Aug 18, 2016 00:30 by Voyager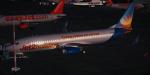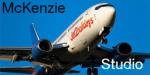 103.18Mb (1569 downloads)
Texture created by Declan McKenzie for Posky Boeing 737-800 with advanced vc, window wipers,air-stares =(shift,E+2),cargo, ground services and more... The vc, whipers and rain effects by Alejandro Rojas Lucenda. "Mckenzie studio .ltd (texture)
Posted Aug 17, 2016 21:10 by Declan McKenzie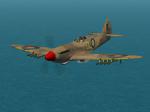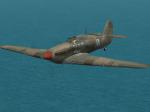 48.33Mb (276 downloads)
FSX/FS2004 Captain Sim Boeing 707-300C China JADE airline textures.
Posted Aug 17, 2016 20:34 by Liao Yitong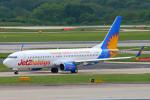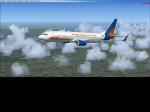 3.63Mb (769 downloads)
Jet2 Holidays G-GDFD texture for the default FSX Boeing 737-800.
Posted Aug 17, 2016 05:48 by Declan McKenzie