Past Week Popular > Page 4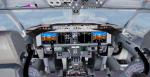 87.22Mb (242 downloads)
FSX/P3D Boeing 737 Max 8 Alaska Airlines package with Max VC. Seattle based Alaska Airlines currently have 15 Boeing 737 Max8 on order with deliveries expected to begin in 2023. The high spec Boeing 737-Max 8 and paintkit from TDS. Credits go to TDS fantastic native FSX Boeing Max8 model and paintkit. The VC is the Microsoft/Alejandro Rojas Lucena/FSND base modified by Speedbird77 to resemble a Max cockpit, including gauges by G. Munro. There are custom CFM eco sounds included for that extra realism. Use - Instrument panel - Util for ground vehicles, doors stairs, fuel truck, buses. New Utility allows Bus, fuel, doors and more. (Go to Views - Instrument panel - Utility). VC added and edited to allow correct VC views, correct jetways and wheel levels. I added PDF B737 checklist. Textured, packaged and prepared for FSX & P3D up to v5 by Chris Evans.
Posted May 6, 2022 12:36 by chris evans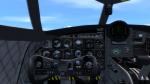 97.40Mb (404 downloads)
Update and enhancement of ALPHA's Skywarrior as published by LLS. Main fix consist of adding the [Radios] section in the aircraft.cfg file in order to make the avionics working. I have replaced nearly all original gauges by modified ALPHA_B-66 gauges. This gives a much nicer and clearer look in VC. Removed most of the brown rust colors of the gauges. More enhancements consists of kind of restoring the original radar in VC, adding (better) tooltips for gauges in VC, adding NAV-GPS and Tailhook switches in VC. Other enhancements: Master Direction Indicator is made expandable with mouse, automatic engines heat glow effect, tailhook switch in VC, preventing of wheel locks during braking at outside views, and some more. Changed fuel capacity so that range is about the real range of the real Skywarrior. Also Included are a reference kneeboard file and other documentation. This is a complete aircraft package. Enhancements were made for P3Dv4+ but should also work in FSX. Installation instructions provided in the Install.txt giving options for Addon or classic installation. A full credits list can be found in both Flanker256.txt and A-3A_Skywarrior_mod.pdf. Rest me to say: happy flights with this largest carrier based bomber.
Posted May 7, 2022 10:09 by Flanker256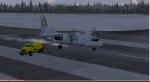 239.86Mb (530 downloads)
FSX/P3D Antonov An-24RV package. Comprehensive package of the legendary Russian turboprop. An-24, is the most used short-range aircraft in the ex-USSR. First flight was September,1 1963. Hundreds are still in service. By Samdim Design
Posted Apr 30, 2022 10:31 by Quasimodem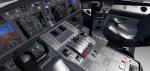 79.18Mb (413 downloads)
FSX/P3D Boeing 787-9 Qantas 100th Anniversary with FSX Native 787 VC. Australia's flag carrier airline is the world's 3rd oldest airline still operating. Based at Sydney Kingsford Smith, Qantas currently have 11 Boeing 787-9 with another 3 on order. The high quality Boeing 787-9 from TDS. The VC is the Bender Erik great adaption of the FS2020 Boeing 787 cockpit. Cockpit textured lighter grey. TDS high spec. native FSX Boeing 787-9 model. See Document to get the best out of the VC. Textured, assembled and tested in P3D v5 by Chris Evans. Should also work in earlier P3D & FSX.
Posted Apr 24, 2022 09:15 by chris evans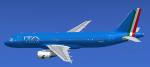 118.79Mb (397 downloads)
My take on the new ITA Airways blue colour scheme. Project Airbus model. No VC.
Posted Apr 6, 2022 03:49 by turbodak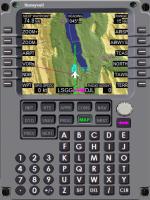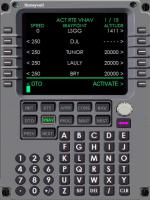 2.24Mb (2034 downloads)
Found a few bugs in the first release including one which stopped VNAV working on some (many) flight plans. Please use this to replace previous version. This is a new FMC loosely based on the popular FMC by Garrett Smith. It includes a full function VNAV system which can work on any length of Flight Plan, a radio Tuner, Maps, and easy to use GPS functions. It can be fitted to any aircraft although mostly oriented towards jet aircraft. Installation instructions included
Posted Jan 30, 2021 00:06 by G. Munro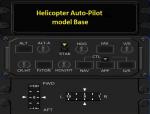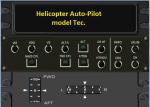 0.66Mb (10518 downloads)
This package includes 2 models of autopilot for helicopters This includes installation instructions in Italian and English a video (YouTube) to learn how to use the autopilot. -- Italian -- Questo pacchetto comprende 2 modelli di autopilota per elicotteri Sono incluse le istruzioni per l'installazione in Italiano e inglese e un video (YouTube) per imparare ad usare l'autopilota.
Posted Aug 24, 2014 03:44 by Voyager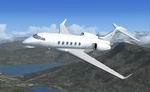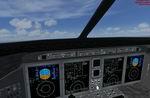 10.29Mb (14643 downloads)
This is a model of the Bombardier Challenger 300 Compatable for FSXA. This is a business jet with a range of approx. 3100nm. Model by Richie Schwertfeger
Posted Nov 2, 2010 09:15 by Richie Schwertfeger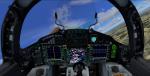 285.57Mb (1091 downloads)
Eurofighter Typhoon for FSX/P3D. Ex payware from Indiafoxecho/ Dino Cattaneo. EUROFIGHTER TYPHOON V1.10. A highly detailed rendition of the Eurofighter Typhoon, including realistic cockpit interface, working weapon systems (with Tacpack) and realistic flight dynamics. Documentation and multiple liveries models.
Posted Mar 20, 2022 08:06 by Quasimodem
8.07Mb (117 downloads)
Two liveries for Thomas Ruth's A330-200. Aircraft not included. Tested in Prepar3D v3, should work also in FSX. 452-01 is a real life Airbus A330 that will serve as MRTT (Multi Role Tanker Transport) in the Spanish Ejercito del Aire (Spanish Air Force). One livery is for the GE civilian model. It's the current state (in 2022) of this airplane (the Spanish Air Force has bought 3 A330-200 from Iberia, and will be gradually converted to MRTT standard). The other is for the MRTT model, and depicts the intended complete conversion to the MRTT standard.
Posted May 14, 2022 09:22 by Antonio Diaz Cayuela